Award winning tea duo David and Sarah met like many Canadians – at a ski resort in British Columbia in 2008. From there they picked up their backpacks and travelled to Taiwan for five years learning first hand about hand-crafted artisan teas. As with specialty coffees and chocolate, tea is slowly coming into the artisan realm. With a fondness for their new Mandarin language and a huge love of tea, they brought their experiences back to Toronto to share their knowledge with Canadian tea drinkers.
"The thing I love about tea is that every culture enjoys it in their own unique way. Tea has led me on an incredible journey throughout Asia and I can't wait to keep discovering more of the world through tea."
– Sarah Wilcox, Co-founder
It was important to David and Sarah that their consumers knew where their product came from and how every person that touched their tea was being treated fairly and respected their contribution to the end product. Genuine Tea is leading the "Third Wave Tea" movement in Canada.
"By practicing direct trade and focusing on attributes such as region, elevation and harvest date, we are helping to close the gap between the tea in your cup and the people who dedicate their lives to producing it."
– David O'Connor, Co-founder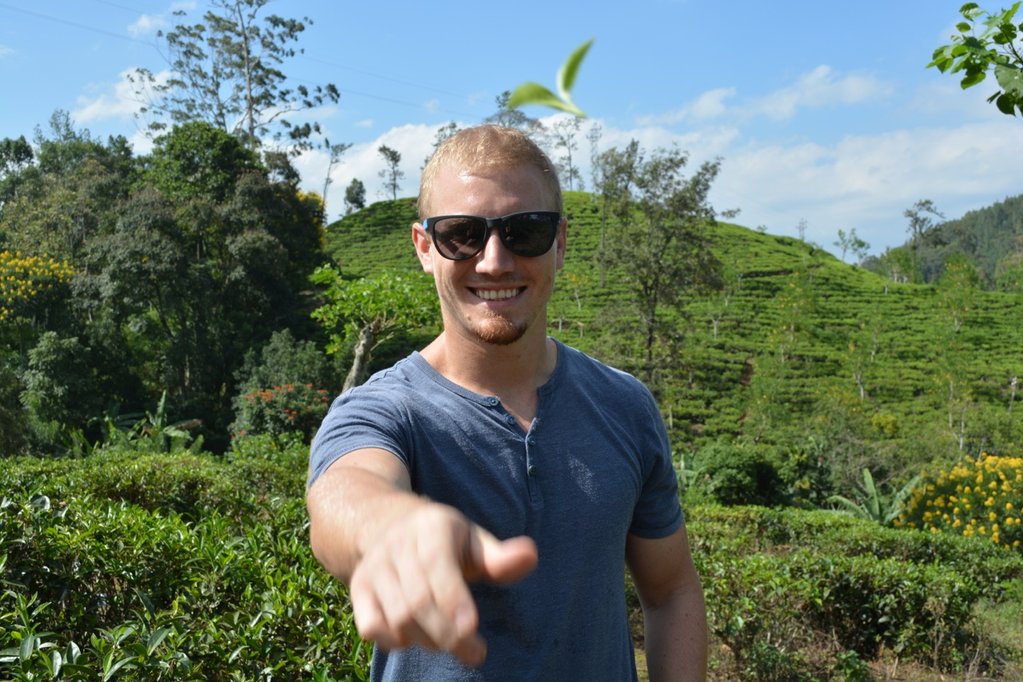 David and Sarah have been on many media platforms talking about their brand of tea. Check out the pitch on Dragon's Den – https://www.cbc.ca/dragonsden/pitches/genuine-tea I saw Arlene Dickinson endorsing this product on Facebook recently so you know she loves what she invests in…and Genuine Tea is one of her favourites!
The varieties of tea have expanded to include the traditional options plus many new ones. The Matcha tea was their pitch to the Dragon's Den and they have developed a loyalty program for this tea. Their Matcha is milled-to-order in Uji, Japan and can be used on its with own with hot water, in a latte or smoothie. Genuine Tea provides a refill service for Matcha:
For recipes using Matcha Tea, check out their blog at
https://www.genuinetea.ca/blogs/news?gclid=Cj0KCQjw1ouKBhC5ARIsAHXNMI97rUf0N754ylvkh9WLJ6mv4_A5wFtpIbTu6vpB7eZcbSktHNkYEXgaAj1REALw_wcB
We used Genuine Tea's Rooibos tea (Lemon Ginger as well as Turmeric Ginger) in a smoothie – check it out in our Recipe section.
Business and mental health has been a challenge during the pandemic and David had a conversation with John Moore on Newstalk 1010 how their company was faring: https://omny.fm/shows/newstalk1010/genuine-tea-co-founder-david-oconnor And speaking of mental health, Genuine Health is a supporter of CMHA:
"Building a business is not easy – it takes a lot of hard work, perseverance and sleepless nights. We have certainly questioned whether we are on the right path in life and whether being self-employed and being 'present' parents is even possible. To put it bluntly, we've had our fair share of struggles. We have also seen a lot of our friends and family struggle as well – whether it is with addiction, depression or anxiety – life can be hard for a lot of people…and a lot of people can feel very alone without the resources they need to find the support they need in life. Genuine Tea proudly supports promoting mental health and wellness and 1% of all proceeds will be donated to the Canadian Mental Health Association (CMHA). The CMHA provides advocacy, programs and resources that help to prevent mental health problems and illnesses, support recovery and resilience, and enable all Canadians to flourish and thrive."
https://www.genuinetea.ca/pages/mental-health
To learn more about this nationwide organization that promotes mental health and supports people recovering from mental illness in 330 communities across Canada, please visit www.cmha.ca
Along with supporting mental health, David and Sarah are boosting other local small businesses to ensure their culinary community has as much exposure as possible. Check out https://www.genuinetea.ca/collections/local-goods To win Genuine Tea's Relaxation Tea Bundle, go to our Giveaways page.