from Cooking with Bear
Wild blueberries are some of Bear's favourite food. He likes to eat them fresh or baked in these muffins.
Ingredients
2 cups flour
¾ cup sugar
1 tbsp baking powder
¼ tsp salt
2 eggs
1 cup milk
½ cup melted butter
Grated rind of 1 lemon
1 cup blueberries (fresh or frozen)
Directions
Preheat the oven to 400 degrees F.
Line a muffin tin with paper liners.
In a mixing bowl, stir together the flour, sugar, baking powder and salt.
In another bowl, whisk the eggs, then add the milk, melted butter and lemon rind and whisk until well mixed.
Add the wet ingredients to the dry ingredients, stirring until just blended. (Don't over-mix!) Gently stir in blueberries.
Spoon the batter into the prepared muffin cups, dividing the batter equally between them.
With an adult's help, bake for 15 to 20 minutes, or until the muffins are golden brown and a toothpick inserted comes out clean.
Cool slightly before serving.
Makes 12 large muffins.
"Reproduced with permission from Groundwood Books Ltd. All rights reserved." https://houseofanansi.com/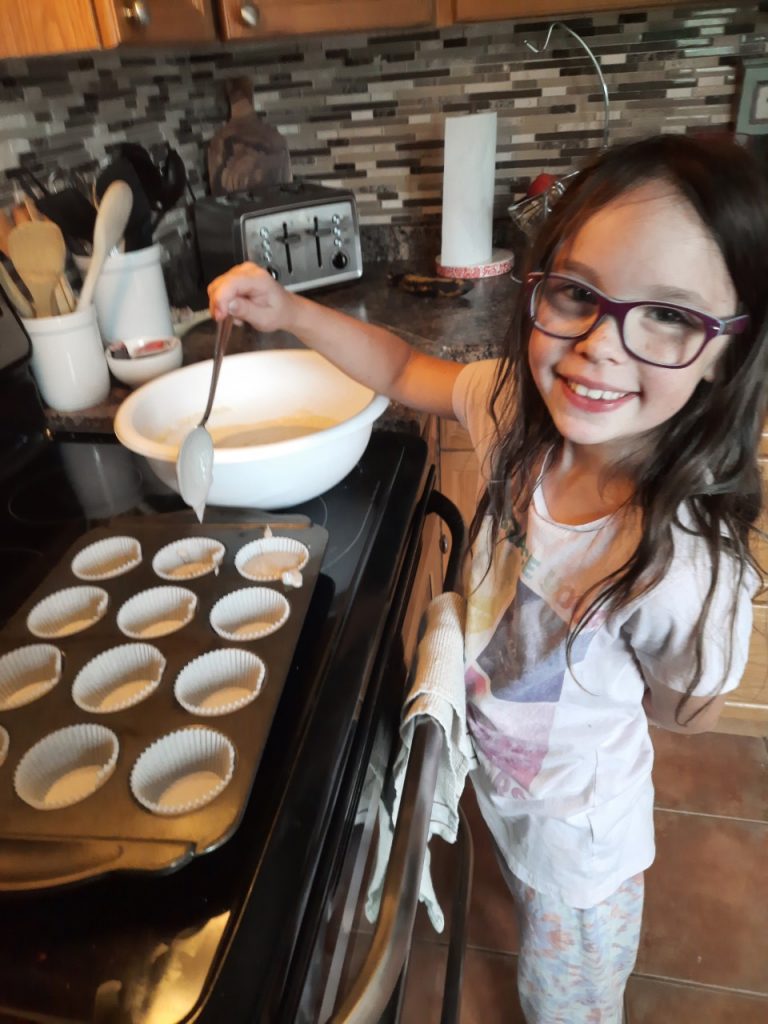 Nada's Tips & Tricks: Don't over mix or the texture will become gluey and muffins will be dense. To keep the blueberries from bleeding into the mixture and ending up with gray-blue muffins, don't mix the fruit into the batter. Pour the batter into the muffin tins and then drop the blueberries into the batter.