I love watching John Catucci bring his humour to the kitchens of restaurants in the You Gotta Eat Here series. I wasn't crazy about his performances on Just for Laughs but he redeemed himself on the Food Network stage. Although Food Network Canada has ended the You Gotta Eat Here segments, John has moved on to another variation of the idea: Big Food Bucket List.
This is the second You Gotta Eat Here book – although I loved the stories in the first book, the recipes often included specialized restaurant equipment and food not always found in your local grocer. The second book, You Gotta Eat Here Too! is much better. John had help writing these books by author and writer Michael Vlassides.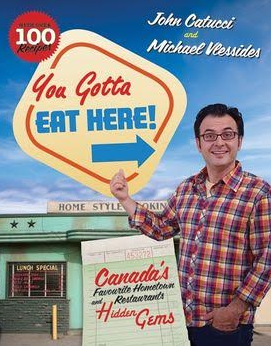 Each recipe is prefaced by a story of the restaurant that features the dish, all with John's sense of humour. Unfortunately, many of the places featured in both books have closed during the pandemic. And the ones that are still open have had to reinvent how they do business.
We tried the baked beans and braised beef ribs. Go to our Recipe section to make these hearty dishes. The Baked Beans came from Murray Street Kitchen which unfortunately has closed its doors. The ribs come from Argyle Street Grill in Caledonia, Ontario but it doesn't appear on their menu anymore. https://www.theargylestreetgrill.com/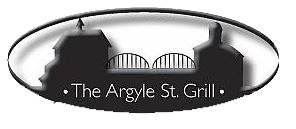 Purchase a copy of these books at https://www.harpercollins.ca/9781443429498/you-gotta-eat-here-too/ and tuck them into your suitcase…then head off on a Canadian road trip stopping at the restaurants featured in them (there's a handy index of restaurants in the back of the books segmented by province). Be sure to tell the staff of the restaurants that John sent you! Win a copy of You Gotta Eat Here Too! in our Giveaway section.
Recipes from You Gotta Eat Here Too! by John Catucci and Michael Vlessides ©2014. Published by HarperCollins Publishers Ltd. All rights reserved. https://www.harpercollins.ca/9781443429498/you-gotta-eat-here-too/