Funny how life comes full circle when it comes to food. I grew up on pickled herring and dark rye bread. Our grocery budget was $20 a week to feed a family of 8. Everything else came from our farm or our produce would be traded for meat from other farmers. Foraging for mushrooms with my aunt was an excursion. Composting and recycling was in play long before it was cool.
This book takes you back to that time and love of the land, sea and air in Newfoundland. If you want to get away from processed foods and back to appreciating the true taste of the food you eat, you'll want a copy of this book. I don't say cookbook because although it is a book about how to cook your food, it is so much more. The backdrop of catching and finding your food, to ensuring the cooking method heightens the true flavours of what you're eating, to heartfelt and authentic stories about the origin of the food…makes this book so compelling. https://www.foodcultureplace.ca/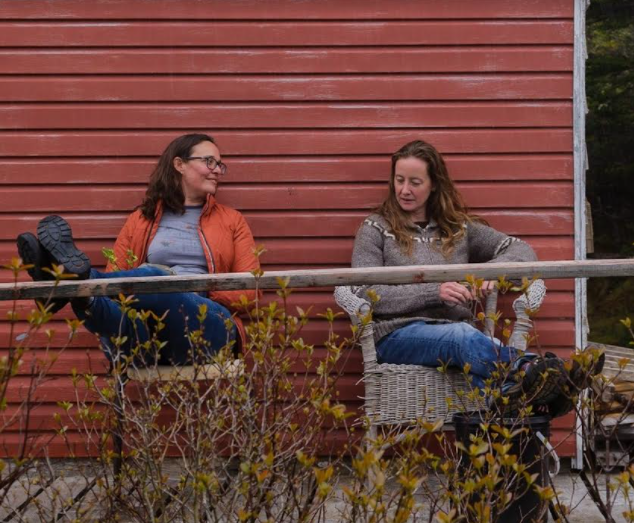 I asked authors Lori McCarthy and Marsha Tulk what their greatest challenges were in putting this wonderful book together.  "Other than being new to book writing, our ambitious schedule of one year to completion was the most challenging. We were determined to write each section as ingredients were available. You have to remember, the major ingredients in almost all of the recipes are wild. We wanted to prepare them fresh plus show how to preserve for use later in the year. Every time we cooked things from what we sourced we had to choose what would go in the book from the many ideas we came up with."
Some recipes have ingredients that may be a little difficult to source for us landlocked cooks like Seal Flipper Supper or goose tongue.  But if you're looking to use the stinging nettle plant growing in your backyard, this book has a recipe for you!  In our Recipe section, you'll find us not as adventurous, but we did try the Chanterelle and Onion Jam.  So good and I used it in a lot of different applications.
I asked both authors what their favourite recipe in the book would be along with what shows up on their kitchen table most often:
Marsha: "My favorite recipe in the book would have to be any of the ones that were passed down to me such as my mother's Steamed Partridgeberry Pudding, my grandmother's Apricot Raisin Cake, my mother-in-law's Carrot Cake or Clayton Watkin's Bottle Capelin. These are the precious ones. If the recipes were not written down, passed down or gifted they would be lost forever. This is our willing task and our hope that others do the same. My go-to dish is not in the book. It has to be homemade Macaroni and Cheese. You know the kind – with a rich white sauce that when baked with old cheddar cheese holds all of the noodles so that you cut out a big steaming square."
Lori: "My favorite recipe in the book would have to be the Corned Moose/Moose Pastrami because so much good has come from this recipe. This is a recipe we created with the Rotary of St. John's East Club for our charity game license. Together we cured and packaged 300 pounds of this meat with all the proceeds going back into community projects and to make a positive impact right here in our own community. It's always about making food, growing stories and creating moments that matter."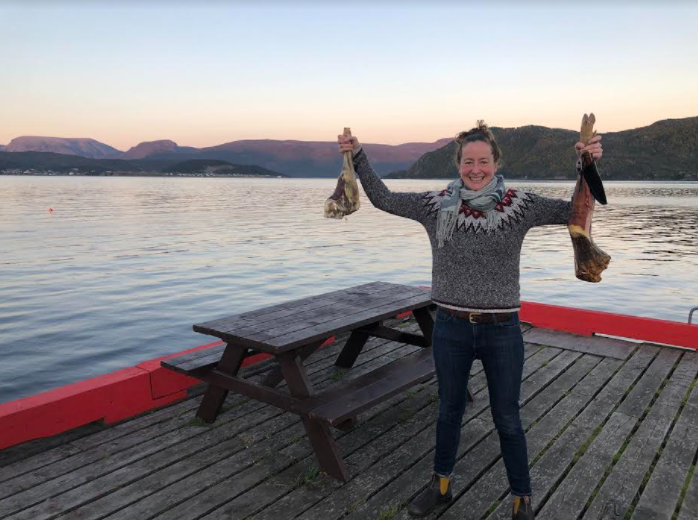 Newfoundland is the only province I haven't visited and after reading this book, I'm inspired to get there and soon! In the meantime, we want you to win a copy of this resourceful book in our Giveaway section. Or, to purchase a copy, go to https://boulderbooks.ca/product/food-culture-place-stories-traditions-and-recipes-of-newfoundland/
So, what's in store for Marsha and Lori?
"We have been quite busy launching and promoting the book plus building up an online presence through our website and social media accounts. https://www.foodcultureplace.ca/ Presently we are sending copies of Food Culture Place to a number of senior's residences around the province to get feedback from them. The residents will record their memories in any form they wish. It can be handwritten or typed stories, photographs, recipes or even writing in the book pages. We will be reading and recording all of the residents' contributions. At the end of documenting all of their responses we will return the books for their permanent libraries for future residents to contribute.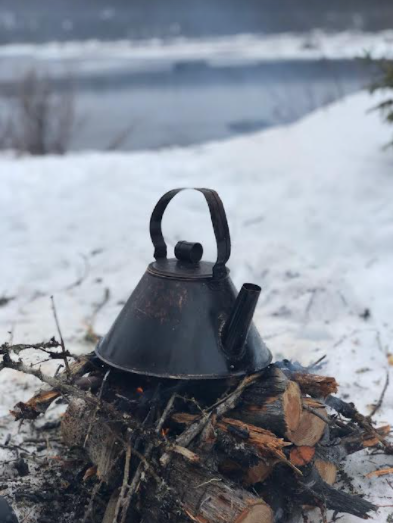 "Meeting people face to face again to collect as many of their stories as possible is a definite goal. Everyone's knowledge of food is different, and we encourage all to get involved. We look forward to collecting, cooking and celebrating their unique experiences and sharing collective memories. Those we have yet to meet are our future narrators. As contributors, their help will fulfill our purpose – to record their names and stories for future generations."
What a legacy these authors are developing for future generations. You are truly inspiring!
Contents and images used with permission by authors Lori McCarthy & Marsha Tulk, and publisher Boulder Books. https://boulderbooks.ca/product/food-culture-place-stories-traditions-and-recipes-of-newfoundland/