Have you been curious about what life within a Hutterite community looks like? Utopia? Patriarchal misogyny? Who better to enlighten us but someone that has lived within that community.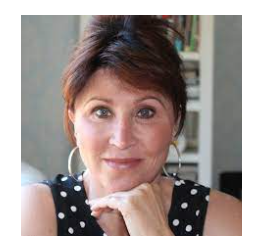 Mary-Ann Kirkby was raised in a closed Hutterite community until the age of ten when her parents moved the seven children into a world so foreign to them, that assimilating into mainstream society was a challenge (understatement!).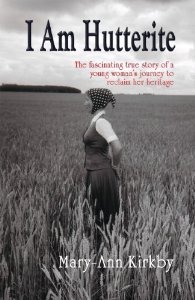 I Am Hutterite brings home the struggle that many immigrant children have: to be true to their heritage or assimilate into "Canadian" culture. I love the quote explaining how the author has come to terms with this struggle in her own journey: "What I know with certainty today is that our humanity is what we have in common, but our cultural heritage is the special gift each of us is given at birth. Until we embrace who we are and really value the power it is meant to bring to our lives, we cannot realize our true potential."
Secrets of a Hutterite Kitchen takes us into the amazing world of culinary mastership. Almost everything is made from scratch with a few exceptions. It takes 30 boxes of cake mix to make a wedding cake. Every day the meat quota is crazy…120 pounds of pork spare ribs, 60 pounds geese heads (yes, you read that right!), or 50 pounds of sheep chops…that's a lot of meat!
There is a structure to the Hutterite kitchen that not only ensures a smooth process in getting the food to the table but also gives the women their own network within the community. The kitchen is a well- oiled machine of loving labour and the output is magnificently delicious! Utopia? Not so much…but a self-contained community that depends on all members doing their part is ensured by a group of leaders (men) that are heavily influenced by their wives. Patriarchal? Yes – but with a big dash of feminine input. And although the communities are closed, for the most part, the "outside" world shows up in the kitchen where the ladies are singing a new country tune or in the chicken barn where the men use a computer to monitor their stock.
The Hutterite women don't like to have their picture taken, but Mary-Ann has given us a glimpse into this world through her pictures. This one shows the women in an assembly line of producing the poppy seed rolls (see our Recipe section).
While chatting with Mary-Ann about this post, she let me know that her travels would take her to a farmer's market in Saskatchewan where the Hutterite women sell their delicious food.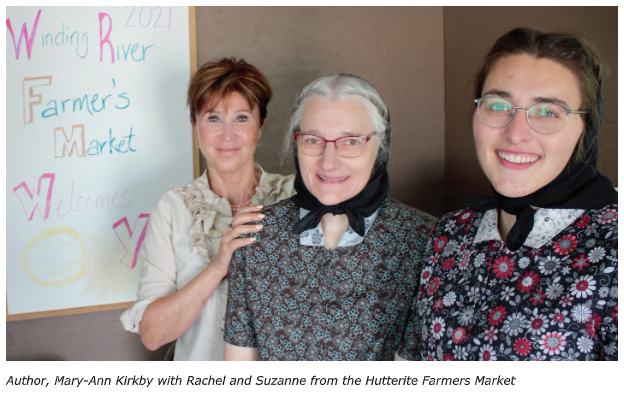 "Canada is home to the highest concentration of Hutterites in the world. Nearly 400 Hutterite communities dot the Western Canadian prairies. Spiritual cousins to the Amish, Hutterites are recognized for quality produce and products and are known to attract a loyal following.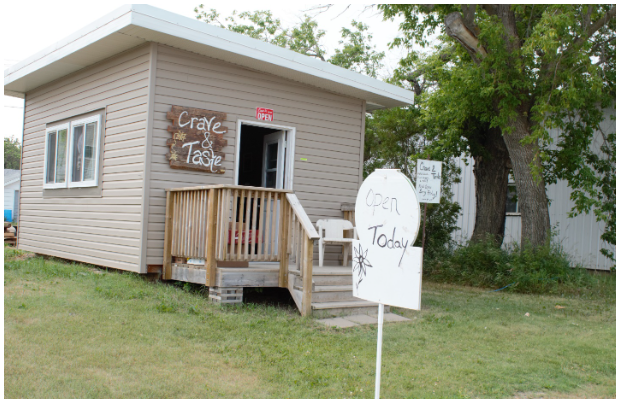 "Every Friday from 9-5 the Winding River Hutterite Market in Birch Hills, Saskatchewan draws a steady stream of locals to their Crave and Taste Hut on main street. Birch Hills is located 20 minutes southeast of Prince Albert and by the time I arrive at 11 a.m. there are already big gaps where there used to be pies and breads and vegetables. The place is humming with laughter, chatter and the latest news. Rachel and her daughter Suzanne from the nearby colony of Winding River are doing a brisk business and seem to know everybody by name. "You must be good at math," I tease Rachel as she mans her little metal cash box. "I count with my fingers because I don't trust calculators and when I run out of fingers I count with my toes," she says with a twinkle in her eye. "We don't mind waiting"' one of the regulars chimes in.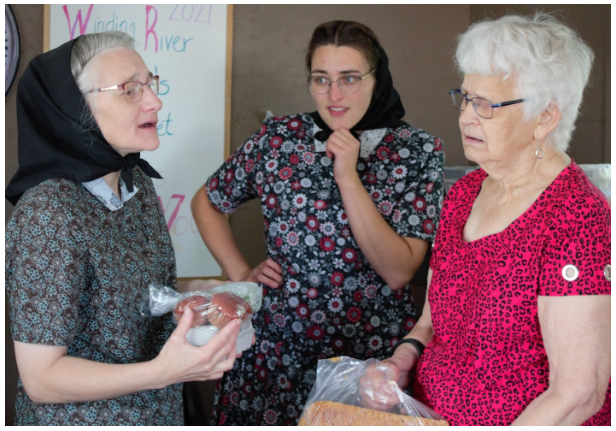 "Winding River Colony is relatively new to the area but they already have a strong fan base. In addition to garden produce, bread and pastries they offer fresh churned butter, newly turned honey, frozen chickens, eggs and for me at least, a mask-free hug! The breads and pies are best sellers. They sell up to 100 pies a day. "Where is the Schuten cottage cheese pie?" I ask. Cottage cheese pie is a Hutterite classic and my absolute favorite. "It doesn't sell unless we give out samples," says Rachel apologetically. "With Covid we just haven't been able to do that. People don't believe that its better than cheese cake unless they can taste it. That's when the wallets start coming out," she beams. "I'll be back when the cottage cheese pies come out," I tell her as I reach in for one last hug."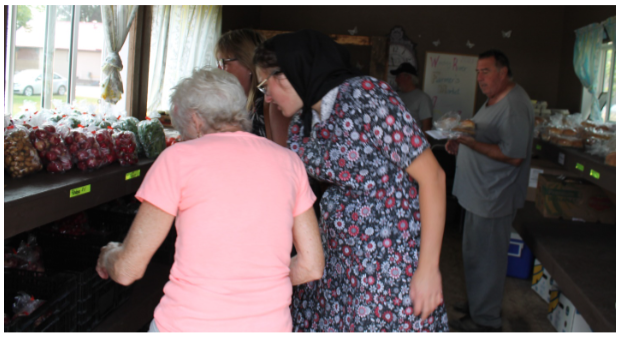 To try your own Hutterite recipe, check out Poppy Seed Krapflen in our Recipe section.
Want to purchase your own copy of either of these books? Go to https://www.polkadotpress.ca/thebooks And to win a copy of the books, our Giveaway tab will take you to the entry form.
Images and content used with permission by author, Mary-Ann Kirkby.