Every Canadian foodie knows Lynn Crawford – her contribution to the culinary scene in Canada is extensive. Award winning cookbooks, television shows and restaurants, Chef Lynn has had decades of culinary experience with resounding success.
Although Lynn's flagship restaurant, Ruby Watchco closed its doors, the award winning The Hearth restaurant continues providing fresh and seasonal food at Toronto's Pearson International Airport.

My favourite show with Lynn is her "Pitchin' In" series. Every time I watch a segment, I imagine what it would be like behind the scenes getting all the food ready, setting up the shots and getting that last dinner in the best light. I'm sure there's lots of stories behind each episode! See her Farm to Table cookbook for great recipes inspired by this series.
Lynn was born and raised in Scarborough, Ontario and attended culinary school at the Casa Loma Campus of George Brown College. Her rise in the culinary world includes Executive Chef at the Four Seasons Hotels in Toronto and New York. From there, she joined the "celebrity chef" circuit on mainstream television as well as the Food Network enterprise. https://cheflynncrawford.com/tv/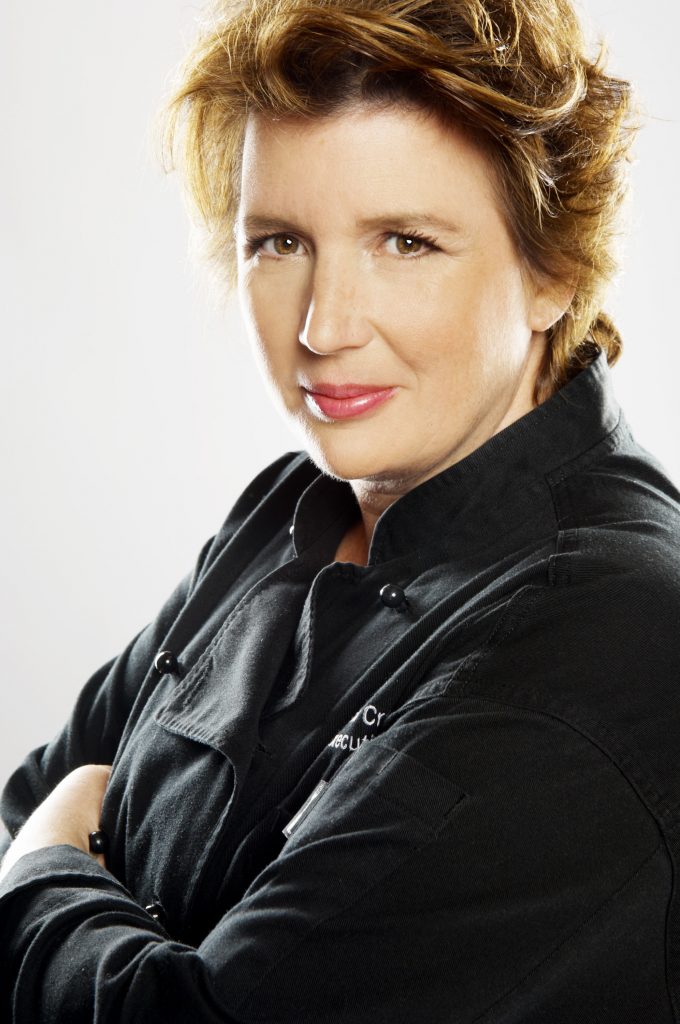 Lynn has produced three cookbooks, and At Home with Lynn Crawford is one of my favourites. See the Rib Roast with Horseradish Salt Crust in our Recipes segment…we've tried it a few times and found it the best roast method. My family's other favourites include the Green Goddess Salad & Dressing, Spicy Chorizo & Potato Frittata, Garlic Chicken, Honey Thyme Carrots, Prosciutto Asparagus and Whipped Potatoes. Check out other recipes by Lynn at https://cheflynncrawford.com/recipes/
To order your own copy of Lynn's cookbook, go to https://www.amazon.ca/At-Home-Lynn-Crawford-Favourite/dp/0143187066
Want to win a copy? Head over to our Giveaway page and try your luck!
Excerpted from At Home with Lynn Crawford by Lynn Crawford. Copyright © 2013 Lynn Crawford. Photography © 2013 Kathleen Finlay. Published by Penguin Canada, a division of Penguin Random House Canada Limited. Reproduced by arrangement with the Publisher. All rights reserved.