I'm a huge sweet potato fan so was thrilled to find this cookbook by Brita Housez. Packed with great information about this tubular vegetable, and scores of recipes, you'll want a copy of this resourceful book on your kitchen shelf. https://www.facebook.com/profile.php?id=100009516870709
Brita is no stranger to eating healthy. Her previous books on Tofu and Soy as well as baking lets us know she embraces the role of nutrition in our day-to-day lives. With European roots and education, St. Catharines ON became her home where she embraced both the nutritional world and her love of painting and design.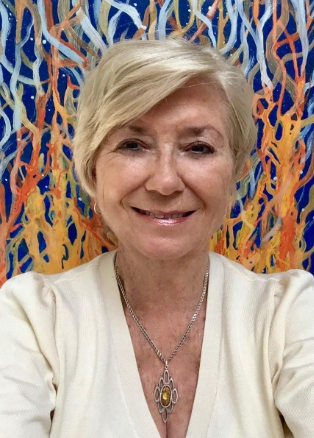 So what makes the sweet potato so special? Brita tells us they "are an excellent source of beta carotene, fibre, vitamins A, B6, B5, C and E, minerals such as potassium and manganese and complex carbohydrates." Packed with such great nutrition, this vegetable should be high on our list of regular food to consume. I love adding sweet potatoes to regular potatoes for a two-colour starch presentation or adding crumbled bacon, maple syrup and butter to a mash. Simple but elevated uses can be found in this book and will be a constant source of inspiration in my kitchen.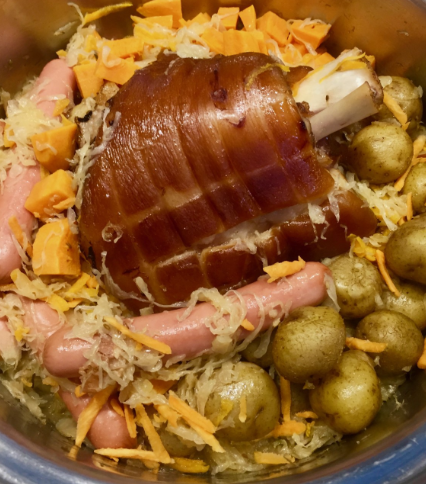 I chose the Sauerkraut with Bacon, Smoked Pork Hock & Sausages dish for our Recipe section. It combines all the great memories of my childhood. Now that I'm the fulltime caregiver for my 90-year-old Slavic mother, making dishes like this makes her happy. When I told Brita of my choice, she told me, "I truly believe that cabbage has been underestimated for years but is now starting to get the attention it deserves. Sweet potatoes are a healthy and tasty addition to sauerkraut, as well as to many other dishes, be they sweet or savory. Their orange colour adds warmth to the other ingredients and makes every dish visually appealing."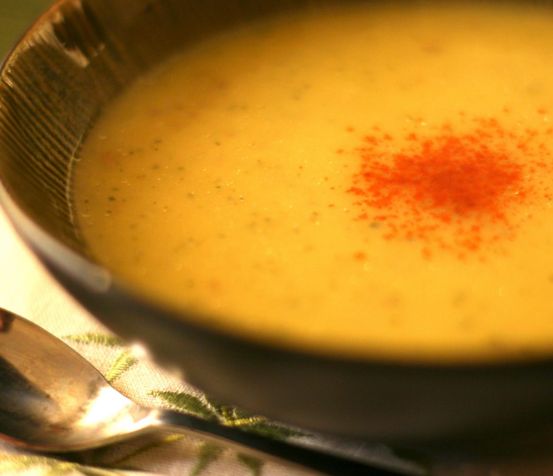 Asking authors for their favourite dishes is like asking them to choose their favourite child…everyone is special in their own way. Here's Brita's response: "You're right that it's difficult to say what my favourite recipe is, especially since my book is an all-purpose cookbook. As you may have noted, there's a heart icon next to my favourite recipes. For example, the Biscuits 101 is one of the easiest and most popular recipes, as is the Strawberry Clafoutis. I make both regularly and several friends have told me that they do as well. On cold wintry days, my soups are delicious. The hearty Seafood Chowder is excellent, as is the light Sweet Potato and Ginger soup." You'll have to purchase a copy of the book to get these amazing recipes and let us know if they become your favourite as well.
To win an autographed copy of this much needed resource, go to our Giveaway section or for details on how to purchase the book check out https://m.facebook.com/profile.php?id=100064292373759 

Content and images used with permission by Brita Housez, Sweet Potato Mania. https://www.facebook.com/profile.php?id=100009516870709