from Baking Wisdom
A napoleon and a mille-feuille are virtually the same dessert of layered pastry and filling, but a napoleon is an individual pastry whereas a mille-feuille is a larger, structured version that is sliced into portions after assembling. These strawberry ricotta napoleons are perfect for a dinner party because you can bake the individual puff pastry layers, make the ricotta filling and slice the strawberries in advance, then assemble the desserts just before serving.
Makes 6 individual desserts
Prep time: 20 minutes
Cook time: 25 minutes
Ingredients
Pastries:
½ lb (225 g) Puff Pastry Dough
Medium egg wash (whisk 1 large egg with 1 Tbsp/15 mL cold water)
Filling:
½ cup (125 mL) whipping cream
¼ cup (32 g) icing sugar, plus extra for dusting
¼ cup (60 g) mascarpone cheese or softened cream cheese
1 Tbsp (15 mL) finely grated orange or lemon zest
¼ tsp ground nutmeg
1 cup (225 g) creamy ricotta cheese
2 cups (330 g) sliced fresh strawberries
Directions
Preheat the oven o 400F (200C) and line a baking tray with parchment paper.
Roll out the puff pastry on a lightly floured surface to an 8 x 12-inch (20 x 30 cm) rectangle. Trim away the rough edges so that you are left with a more precise 8 x 10-inch (20 x 25 cm) rectangle. Use a pastry wheel or knife to cut into six 3-inch (7.5 cm) squares. Place on the baking tray and dock the pastries with a fork. Brush the pastries with egg wash and bake for about 25 minutes until puffed and a rich golden brown on top. Cool the pastries on the tray on a rack until ready to assemble. (You can bake the pastry a day ahead and store on the counter in an airtight container.)
Make the filling. Whip the cream by hand or with electric beaters until it holds a soft peak. Whip in the icing sugar and chill until ready to use. Place the mascarpone (or cream cheese), citrus zest and nutmeg in a medium bowl. Vigorously beat by hand until the mixture is as smooth as it can be. Stir in the ricotta, then fold in the whipped cream and chill until ready to assemble the napoleon.
This filling is very much like a creamy cannoli filling. In that Italian dessert, tubes of crispy pastry are filled with a sweet ricotta cream that's sometimes studded with pistachios or chocolate. To make a cannoli inspired napoleon, add a grating of dark chocolate to the filling.
Assemble the napoleons. Split open each puff pastry square horizontally to create a top and bottom half. Place each bottom half on a dessert plate and dollop the ricotta filling on top. Spoon the strawberries over the ricotta and place the top half of the puff pastry square on top. Dust with icing sugar and serve.
Nada's Tips & Tricks: The combination of ricotta and mascarpone gives this napoleon a rich creamy texture and Italian flavour. It'll soon be strawberry season so delight your family and friends with this scrumptious dessert!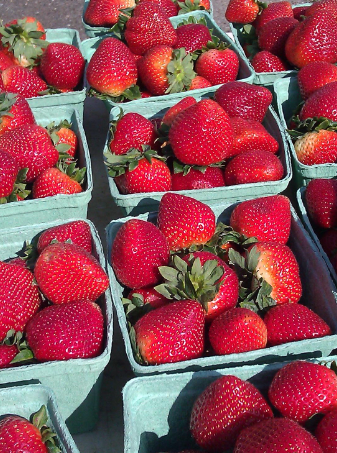 Excerpted from Anna Olson's Baking Wisdom: The Complete Guide: Everything You Need to Know to Make You a Better Baker (with 150+ Recipes) by Anna Olson. Copyright © 2023 Olson Food Concepts Inc. Photography by Janis Nicolay. Published by Appetite by Random House®, a division of Penguin Random House Canada Limited. Reproduced by arrangement with the Publisher. All rights reserved. https://annaolson.ca/