I love exploring specialty ingredients and experimenting with infused oils and vinegars. And knowing where your ingredients are coming from and how they are made, makes you confident in the kitchen….it is the base of fun with food! Prairie Oils & Vinegars does just that –
"Because our Balsamic Vinegars are Traditional Style Balsamic Condimento of Modena PGI, it means they are made from grapes, water, and a small amount of red wine vinegar. They have a natural sugar content from fruit (grapes), but no white sugar, artificial sweeteners, or extra sweeteners of any kind are ever added."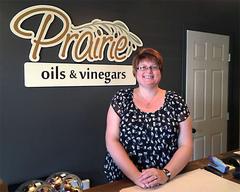 Who is behind this source of the best oils and vinegars? Owner Bev Penner brings her love of cooking, exploration of the finest ingredients, and business savvy to ensure Prairie Oils & Vinegars provides the best product to your kitchen. Situated in Steinbach, Manitoba Bev opened her business in 2012 for walk-in traffic and now, on-line shopping.
If you're in the Steinbach area, drop in to their Tasting Room where you can try various oils and vinegars and come out with some delightful additions to your culinary repertoire.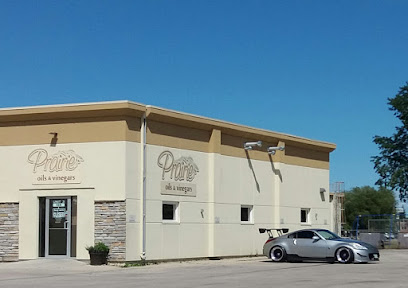 As we have become more cognizant of what goes into our food, you'll be happy to know that all of Prairie's oils and vinegars are:
gluten-free
carb-free
sodium-free
all natural
free of white sugar or artificial sweeteners
free of dyes
free of artificial flavourings
free of thickeners
free of preservatives
This makes their products perfect for nearly all special dietary concerns, exclusion diets, healthy diet programs, and more.
Now for some education on balsamic vinegar and extra virgin olive oil:
"Balsamic Vinegar originated in Italy. Balsamic Vinegar contains no balsam. The Greek word balsamico means "balsam-like" in the sense of "restorative" or "curative". It is an aromatic, dark, syrup-like, aged vinegar, prepared by the reduction of cooked grapes. Unlike the sharp taste of regular white vinegar (which is made with corn), Balsamic Vinegar has a rich, sweet flavour and has a remarkably low acidity, making it a tart yet smooth, decadent addition to your cuisine." https://prairieoils.ca/pages/about-balsamic
And some background on extra virgin olive oil:
"The term "Extra Virgin Olive Oil" is worded very specifically. It is a classification of olive oil. In order to be called Extra Virgin Olive Oil (EVOO), the product needs to have been cold-pressed, one time. It needs to never have been heated or refined in any way, and it must not have any additives or have any other kinds of oils mixed in with it." https://prairieoils.ca/pages/about-evoo
"When fresh, EVOO has a flavour profile specific to each species of olive tree that was harvested to form the oil. Its flavour can typically be described as grassy, fruity, or even floral, with a bitter characteristic, and then a peppery aftertaste."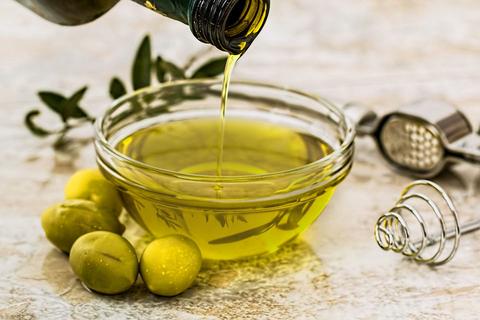 Now that we know what we're buying and tasting, let's try some recipes like the Cinnamon Pear Balsamic Apple Crisp in our Recipe section.  And to explore more recipes from Bev, head over to https://prairieoils.ca/blogs/recipes  
To win a set of Prairie's newest Baker's set of complimentary oils and vinegars, go to our Giveaway section!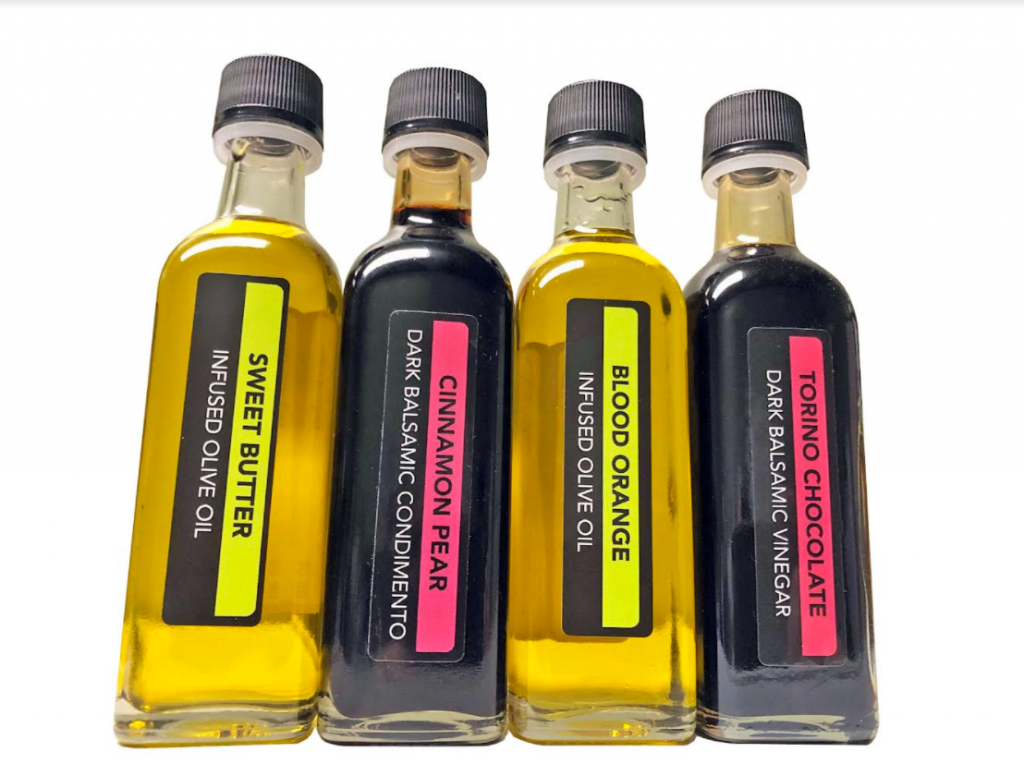 Images and content used with permission by Prairie Oils & Vinegars. https://prairieoils.ca/