from Von Slick's
Ingredients
400 g linguine
1 tube Von Slick's Olive Tapenade 
100 g shrimp
Kalamata Olives
Feta Cheese
Cilantro (Optional)
Lime Squeeze
Directions
Cook linguine in salted water until al dente. Strain and set aside.
Remove an inch of Von Slick's Olive Tapenade butter and melt in a frying pan. Add shrimp and sauté until shrimp is cooked through. Add more of the butter to make a sauce. 
Plate the linguine topped with the shrimp and sauce.
Garnish with olives, feta cheese and cilantro (if using). Top with a squeeze of lime and a small slice of Von Slick's Olive Tapenade butter.
Nada's Tips & Tricks: Such an easy recipe but the presentation and taste are amazing. You'll be using this recipe over and over again to impress your family and friends.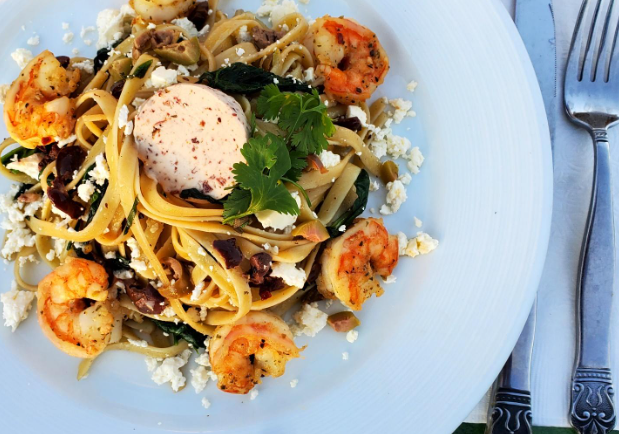 Contents and images used with permission by Von Slick's. https://vonslicks.ca/