The Beer You Can Eat!
https://www.maltyandhoppydelicacy.ca/
I've had every fruit imaginable in jelly form, wine jelly, champagne jelly…but never beer jelly. What a nice addition to the condiment shelf! And where did this idea come from? From Burgundy France – land of wine, mustard, kir and beef bourguignon, and beer!?! Francoise Briet hales from Beaune, Burgundy and brought to Canada all her food influences of the region. After devoting her life to her doctorate in nutrition and clinical research, working with international relief agencies in food security projects, going to business school and working as a chef at the French consulate in Toronto, Francoise started her open company. Francoise invoked both her grandmothers' cooking influences to produce amazing taste profiles in her products and business savvy to market her wares.
Francoise went exploring Canadian beers and local food for pairing her flavour combinations. She has produced some wonderful jellies including Pale Ale Beer Jelly, Scottish Ale Beer Jelly, Imperial Russian Stout Beer Jelly, and Black Garlic & Dark Ale Beer Jelly for example.
With a jar in hand, head over to the pairings section of the website – https://www.maltyandhoppydelicacy.ca/en/pairings – where Francoise shows you the many applications of your delectable jar of yumminess! For example, the Pale Ale Beer Jelly is shown paired with a Canucks Pale Ale (beer used to make the beer jelly) and crepes, brie and even pancakes!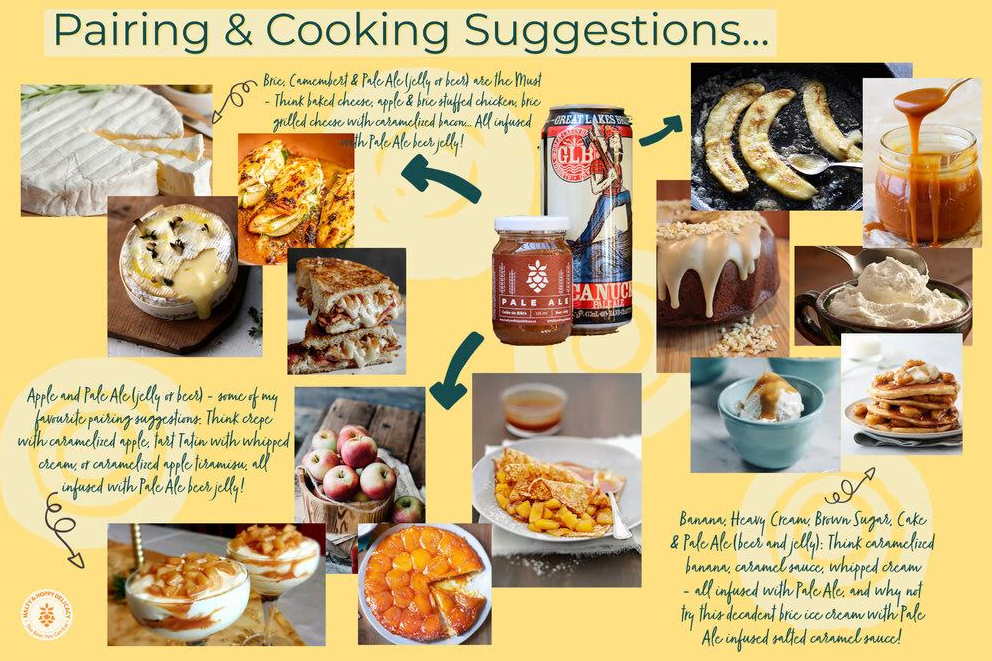 You would think that running a business would keep Francoise busy. But when cancer stopped her in her tracks and left her energy depleted, Francoise had time on her hands to think of ways to mesh her cancer journey with her business. She developed a cooking program with some of her food business friends and came up with La Vie en Rose Gourmet Box – managed by Frenchie Gourmet: https://frenchiegourmet.ca/
"When you are facing cancer, you realize how important a good diet is. Good food is not only the best way to rebuild your body during treatment and prevent against disease, it brings joy, happiness and connects us with each other. It's the one thing that made me feel human when I was going through cancer." Francoise B
Order the La Vie en Rose gift box and then register to cook with chefs. And supporting the Princess Margaret Hospital's cancer programs was her way of giving back to an institution that provided the best of care. There is still time to register for the last of the cooking sessions in this round. And watch for more opportunities that will inspire you to cook more and give back! https://www.instagram.com/lavieenrosebox/
All proceeds from these events will support ELLICSR, the first Cancer Survivorship Centre of its kind in Canada. It's where the non-medical side of cancer treatment happens, with a focus on providing patient-centered care by ensuring patients and families receive accurate and up-to-date health information and can adequately navigate the different educational programs offered at Princess Margaret Cancer Centre, ELLICSR and in the community. https://www.ellicsr.ca/en/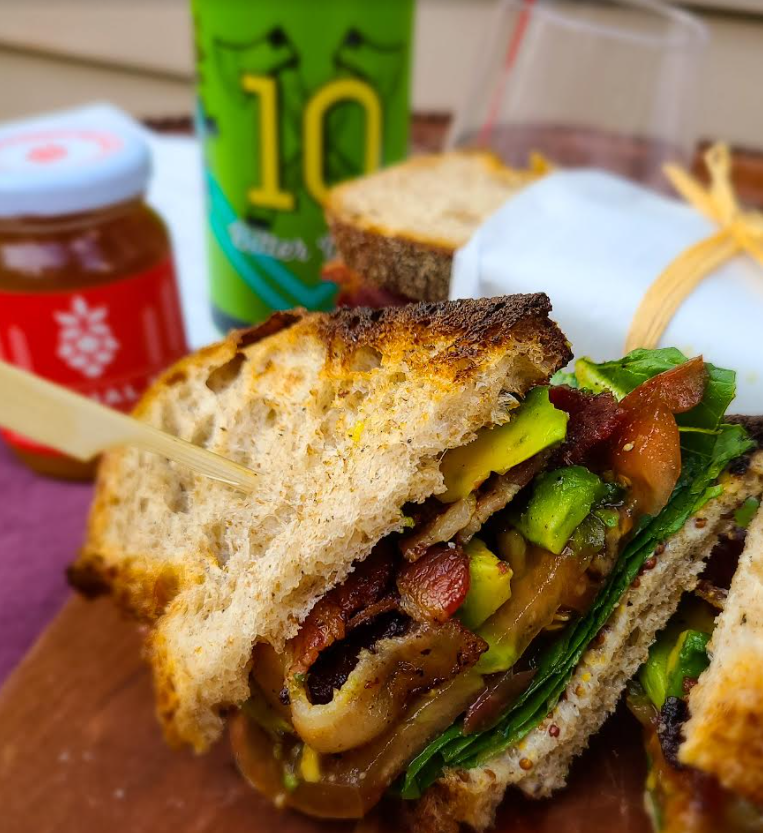 And speaking of cooking, Francoise has provided a simple but delicious sandwich in our Recipe segment – just be sure to add the beer jelly: it makes all the difference in the world! And if you would like to win some fabulous beer jellies, go to our Giveaways – a perfect addition to your pantry.
Content and images used with permission by Malty & Hoppy Delicacy.