from Malty & Hoppy Delicacy
Give a "beer you can eat" twist to this classic of the North American comfort food: bacon, lettuce, and tomato… nothing fancy, just crazy delicious!
Prep: 5 mins
Cook: 10 mins
Yield: 1 sandwich
INGREDIENTS:
4 slices bacon
2 leaves lettuce
2 slices tomato
½ avocado sliced (optional)
2 slices bread, toasted
1 teaspoon Imperial IPA beer jelly
Mustard sauce (1 teaspoon of Dijon mustard, ½ teaspoon of grainy mustard, ½ teaspoon of mayonnaise, ½ teaspoon of Imperial IPA beer jelly)
Coarse salt and freshly ground pepper
DIRECTIONS:
Cook the bacon in a large, deep skillet over medium-high heat until starting to get browned, about 6 to 8 minutes. Add beer jelly, toss gently. Make sure that all bacon slices are evenly coated. Let them caramelize on low-medium heat (4 to 2 minutes). Drain the bacon slices on a paper towel-lined plate.
Arrange lettuce, cooked bacon, avocado, and tomato slices on one slice of bread. Season with salt and pepper. Spread the remaining bread slice with the beer-infused mustard sauce. Bring the two pieces together to make a sandwich. Serve immediately.
Try also this BLT recipe with our Scottish Ale, new Amber Ale or why not Oatmeal Brown Ale…
Bon Appétit!
Contents and images used with permission by Malty and Hoppy Delicacy. https://www.maltyandhoppydelicacy.ca/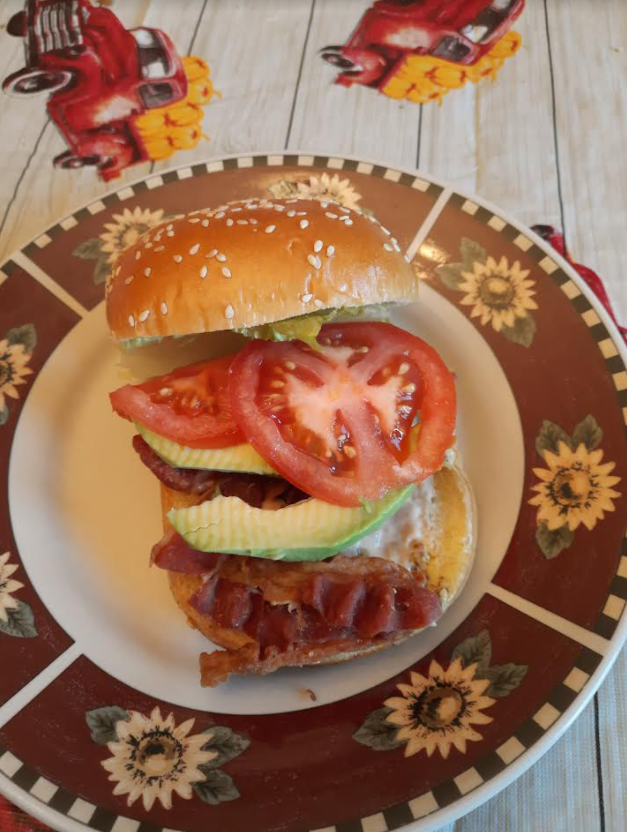 Nada's Tips & Tricks: This sandwich is one you can make your own by adding/deleting/substituting ingredients depending on your tastebuds. But one thing you'll want to keep the same is the mustard sauce – that was amazing!