Peter Fehr is a culinary innovator, entrepreneur, and the creator of Gourmet Inspirations.

https://gourmetinspirations.ca/
I'm always curious to know how chefs become interested in the culinary world and what inspires them to launch products from that experience. With Peter, his young self would spruce his mother's bland (to his taste anyway) German dishes she had learned in a Mennonite community in Mexico. You would think the Mexican flavours would permeate into her cooking…but Peter didn't find much of those amazing spices and flavours. So, at 10 years old he redefined his mother's recipes to put a little oom-pa-pa in the dishes.
Growing up on a farm just south of Winkler, Manitoba, Peter's exposure to the culinary world was limited to what was growing around him: fresh vegetables and herbs as well as meat available from the livestock. From there, he took home economics and culinary arts in high school.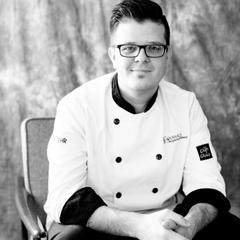 Peter honed his chef skills at a 5-star fly-in fishing lodge in Northern Manitoba before settling in Warren, MB where he has been cooking up batches of finishing sauces and rubs. Each sauce has been carefully tested and crafted by Peter using wholesome Canadian ingredients – always local where possible – and free of preservatives. We used the Creamy Peppercorn Whiskey Sauce in Peter's Brussel Sprout recipe – scoot over to our Recipe segment to try it yourself! And you'll want to have fun with Peter's other recipes at https://gourmetinspirations.ca/blogs/recipes
"We're in the business of creating extra-fine finishing sauces. We believe every good culinary experience requires that finishing touch and an effortless element of surprise. Get creative. Get fancy. Make every meal sophisticated and complete. With a little help from us."
As well as shopping online and many retail outlets – https://gourmetinspirations.ca/pages/retail-locations – Gourmet Inspirations foodies (like me!) can get a VIP access to Peter's world of sauces and rubs…check it out at https://gourmetinspirations.ca/pages/vip-sign-up I'm now a member of the VIP Gourmand Club!
And if that hasn't kept Peter busy enough, he has been organizing the annual Food, Beer and Wine Celebrations: Love Local MG events. From that sprung up his other website https://www.lovelocalmb.com/ where he brings home-grown products from around Manitoba to provide them a platform to sell their wares. To give Peter's products even more exposure, his sauces were featured at a luxury gifting suite at the 2017 Academy Awards and named one of the Top 10 food companies in Canada in 2018 – kudos, Peter, well done!

Also check him out on CTV Morning Live Winnipeg: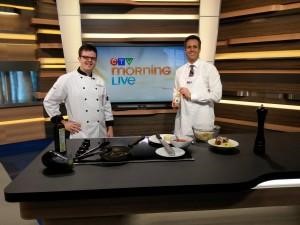 https://winnipeg.ctvnews.ca/video?clipId=1334713
When Peter was asked what advice he would give someone hoping to start up their own business or product line, here is what he said: "Don't let anyone else tell you how to run your business. For sure take advice, but sift through it and only use what makes sense for you!" I totally agree Peter!
To learn more about Peter and his wonderful line of products, check out https://gourmetinspirations.ca/
As well, enter to win the Sizzling BBQ Collection prize in our Giveaway segment!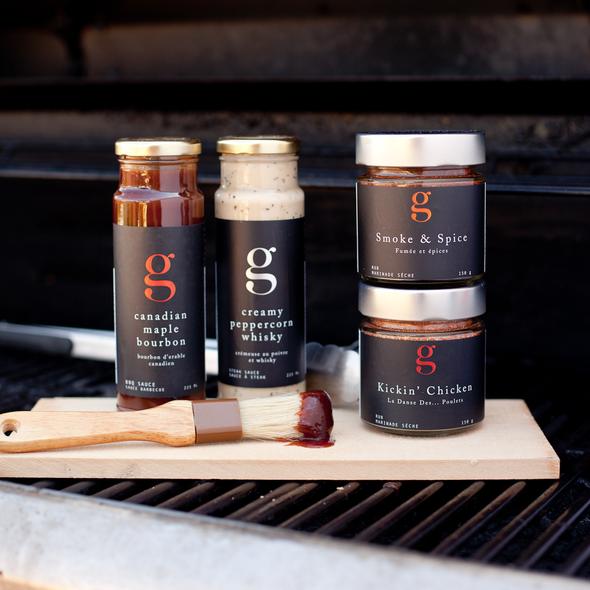 Photos and content used with permission by Peter Fehr, Gourmet Inspirations. https://gourmetinspirations.ca/