My 90-year-old Russian-Polish mother makes buckwheat kasha every morning for breakfast. She swears by the nutritious and comforting goodness buckwheat has to offer. And she is not alone. Author Maria Depenweiller developed a whole cookbook on the ingredient and amazes us with its versatility. www.thewoodenspoon.ca
The international Gourmand Awards thought it was great too and selected this book as the Best Self-Published Book in 2021! Maria has published other books like the Russian Cuisine that we featured last year. https://canadiancookbooks.ca/russian-cuisine-book-review/ We hope she keeps going and produces some additional inspiring cookbooks!
So what is buckwheat and how is it healthy? Maria Depenweiller, a Professional Home Economist (PHEc), food writer, nutrition specialist and recipe developer lets us know that buckwheat is a gluten-free grain providing a healthy amount of carbs, protein, fiber, vitamins and minerals into our diet. Want to know more about its goodness? Check out Maria's blog on the subject: https://thewoodenspoonblog.wordpress.com/2020/08/06/meet-the-buckwheat/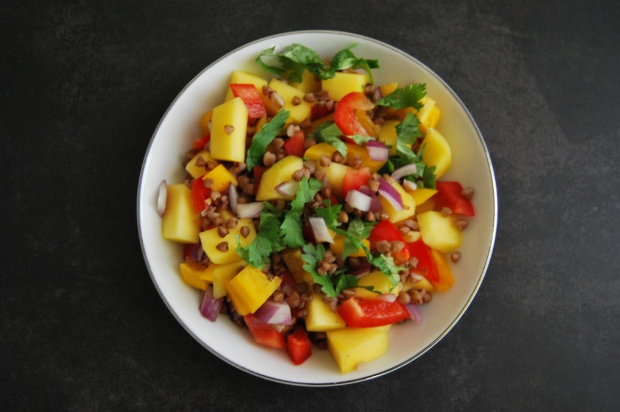 Canada provides support for buckwheat farmers and the consumer to learn more about this grain. Check out Manitoba's Buckwheat Grower's Association at https://mbbuckwheat.ca/ and https://www.simplybuck.com/post/buckwheat-farms-of-manitoba
Manitoba Buckwheat's website provides recipes – check out https://mbbuckwheat.ca/using-buckwheat but first you'll want to get Maria's book in our Giveaway section or by going to https://thewoodenspoon.ca/books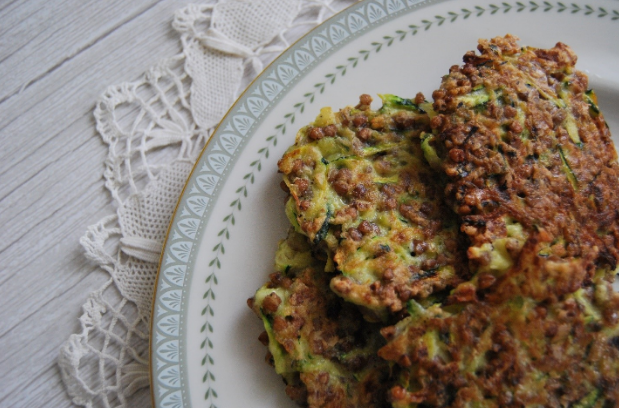 And speaking of recipes, we tried Maria's Buckwheat Zucchini Fritters that were absolutely amazing. Try it yourself in our Recipe section – serve it alongside a salad for lunch, as a side dish with meat for dinner, or make it into a vegetarian burger. So versatile and healthy…everyone around the table loved it, even the picky eaters. Then tuck away this recipe for when you're inundated with zucchini later on this summer.
Maria lives in Milton, Ontario with her family. In her spare time she takes care of a large fresh water aquarium with her own breed of guppies and makes jewellery. Catch up on her fun at https://www.instagram.com/mariadepenweiller/  and Facebook – @Maria Depenweiller
Contents and images used with permission by Maria Depenweiller, For the Love of Buckwheat. www.woodenspoon.ca