Russian cuisine is near and dear to my family. With a Polish-Russian influence on my mom's side, and Russian-Mongolian influence from my dad, our European table was heavily laden with traditional Russian fare. Many dishes are common throughout Europe like pierogi/vareniki/dumplings/kalduny/pelmeni – and each family has their own spin on it.
To make sense of not only Russian recipes but the history, ingredients, cooking methods and more, Maria Depenweiller provides a ton of information, artwork and personal stories on Russian cuisine. Immigrating to Canada from Moscow, Maria has been educating us on the diverse and authentic Russian table for some time. For this cookbook Maria had her mom by her side telling stories surrounding each recipe with a personal and heartwarming view on Russian food.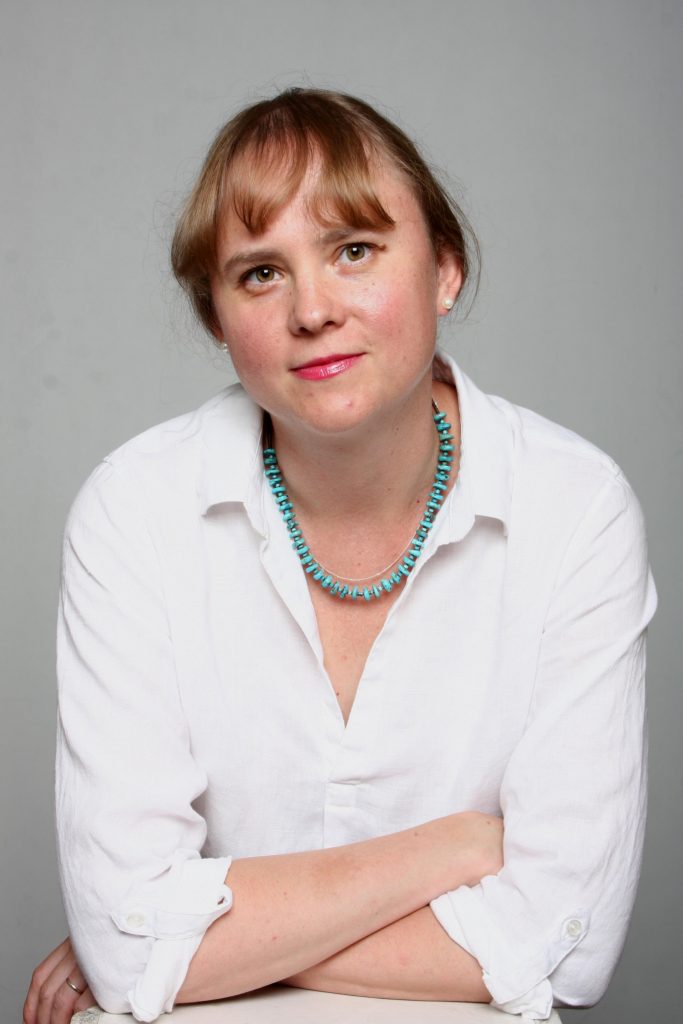 The history of Russia and its culinary progression has deep and ancient roots. Pre-revolutionary Russia was heavily influenced by French cooking. The elite would become snowbirds in France and bring back culinary delights to their homeland. One recipe that spans French-Russian tables is Olivier Salad (pg 181). We feature it in our Recipe section and Jan Wong talks about this dish in Apron Strings – see our Canadians + Food section.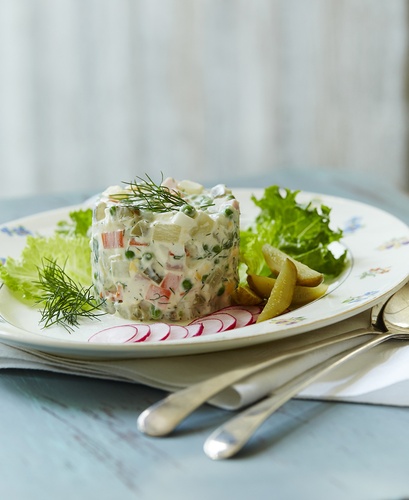 Maria explains ingredients that are the basis of all Russian dishes. For example, onions are considered not only nourishment, but have medicinal qualities. "Onions and sauna will fix everything" (page 26). I remember going with my grandmother to a Russian sauna where you stripped down to nothing and got plummeted with a broom made of tobacco leaves. Buckwheat is a grain must for Russian cooking. Maria has authored another award-winning cookbook called "For the Love of Buckwheat" which we'll review this fall…look for it!
There is an entire chapter on traditional Russian tea. My grandmother's samovar is still the center of the sideboard in my mom's dining room and will hopefully stay in the family for years to come. Maria gives us a lesson on how to use the samovar and table settings, the varied teas Russians love as well as the sweets that would grace a Russian tea ceremony.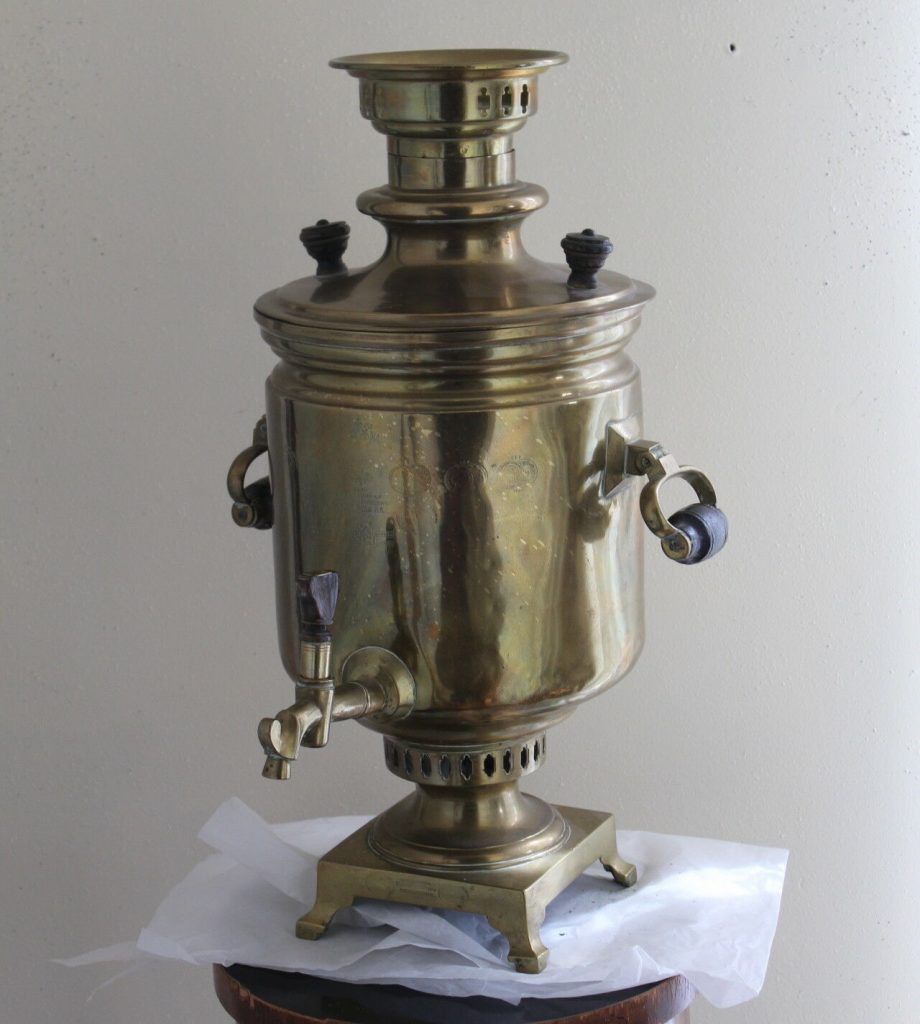 Maria then separates the recipes into traditional pre-revolutionary cuisine and Soviet era recipes. This is important since food was accessed by people in very different ways depending on what was going on politically. My dad who grew up on a large farm in southern Russia (he talks about his pet camel) and had to vacate their farm when the revolution took it over. Before fleeing, my grandparents slaughtered the hundreds of sheep and cows, wrapped them in a salt brine and buried the meat, thinking they would come back some day and have food for their 23 children. Sadly, they would never make it back to reclaim their land.
Russia is also very large and geography influences what is put on the table. From desert-like conditions in the south to the frozen tundra of Siberia in the north to the Chinese-influenced east, food takes on its local and regional flavours. When I was in China, we had a Mongolian dinner and our guide – although Chinese – learned Russian as her first language because of the close proximity to that country.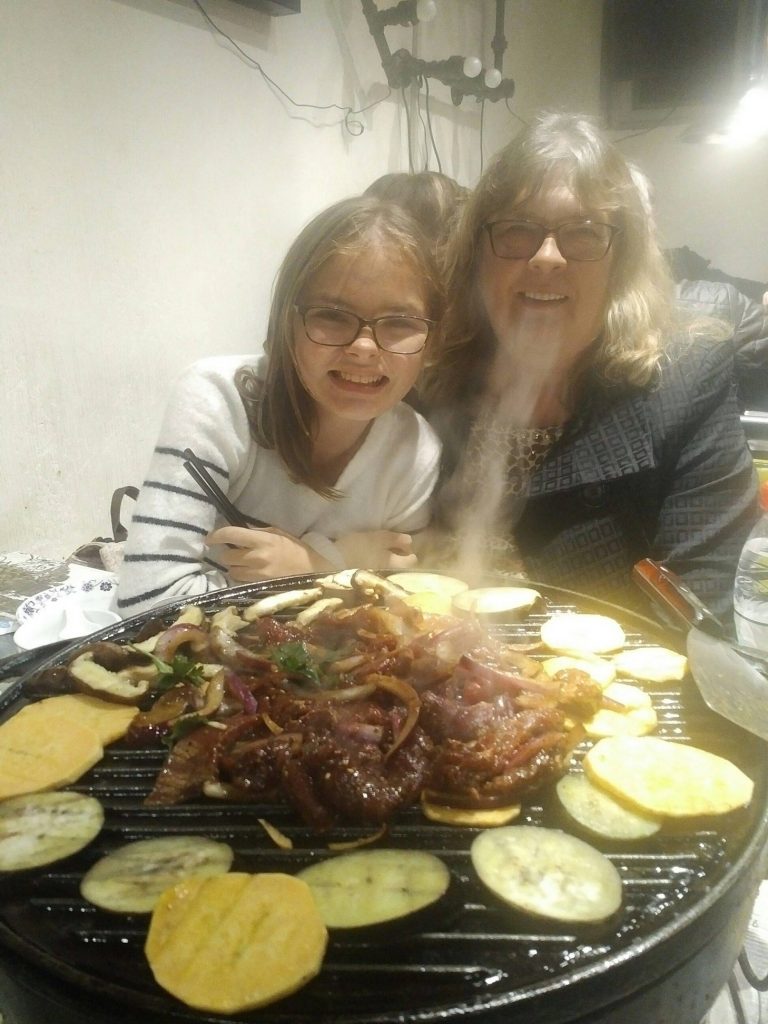 A favourite recipe around our table is deconstructed cabbage rolls. Maria provides a recipe called Lazy Cabbage Rolls (pg 209) that we feature in our Recipe section. Again, depending on what part of Europe you come from will provide different variations of this dish…add your own spin to it!
To win a copy of this book go to our Giveaway page. To order your own copy, go to: https://www.amazon.ca/Russian-Cuisine-Traditional-Contemporary-Cooking/dp/1770502335/
Images and content used with permission by author Maria Depenweiller and Fitzhenry & Whiteside