We walk through the alphabet with author and chef dee Hobsbawn-Smith who showcases the people and products of Alberta that put food on our tables and a smile on our faces. We first met dee when we chatted about her book, Bread & Water at https://canadiancookbooks.ca/culinary-travel-in-saskatchewan/ Check out her literary and culinary skills at https://deehobsbawnsmith.com/
Foodshed capsulizes dee's extensive experience of getting to know local food artisans, escorting hundreds of people throughout southern Alberta on food tours, and chairing Slow Food, an organization that encourages local food production. Check out Appendix C in the book for more information or go to https://www.slowfood.com/  This book introduces us to 76 ranchers, fishers, farmers, market gardens and orchardists. From artichokes to zucchini, dee will open your world to see the "behind the scenes" production of the food we love to eat. There's a handy index and web pages for you to find these amazing producers.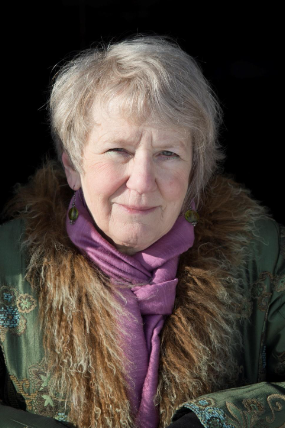 Each alphabet letter takes us to the people and places that highlight that food. For the letter "U", we are introduced to U-Pick – places where you not only get to buy the food but can pick it yourself as well. In this chapter, we learn about Sprout Farms Apple Orchards in Bon Accord, Antelope Creek Road Berry Farm of Brooks, and The Blooming Fields in Didsbury. At the end of each "letter", dee provides a recipe showcasing the theme.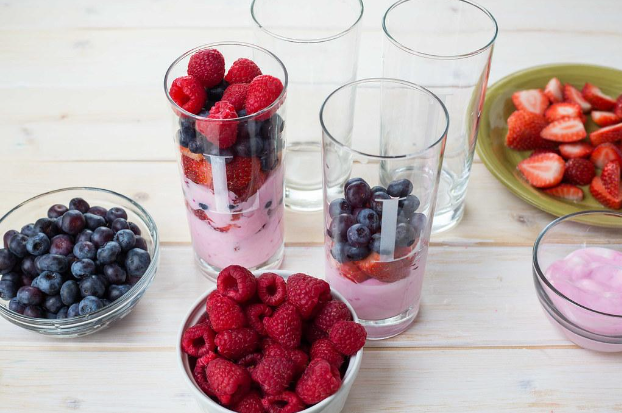 We stayed with the letter "U" for our recipe of the week – check out Berries in Yogurt Cream with Green Pepper Sauce in our Recipe section. A perfect breakfast or healthy finish to a big meal. Change up the fruit to whatever is in season. For more recipes from dee, check out her page at https://deehobsbawnsmith.com/the-kitchen-shelf/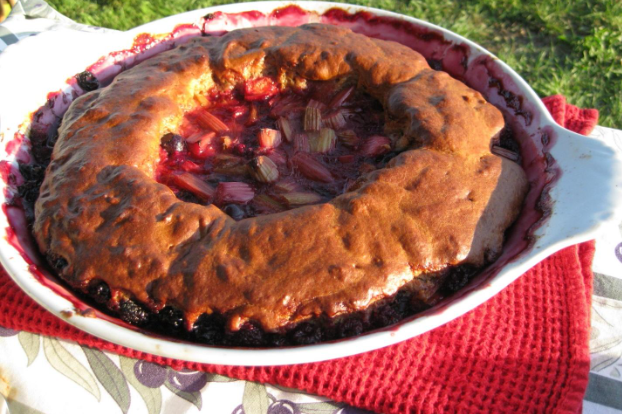 Whether you're a day tripper, visiting family or friends, or driving through Alberta on a cross country journey, pack this book and stop by the many local food artisans to learn more about their passion and taste the best food Canada produces. Pick up the book at https://deehobsbawnsmith.com/foodshed-an-edible-alberta-alphabet/ or go to our Giveaway section to win a copy!
Cover and images from Foodshed, copyright © 2012 by dee Hobsbawn-Smith. Reprinted with permission of TouchWood Editions. https://www.touchwoodeditions.com/