We met author Caroline Adderson earlier this year when we explored "It Happened on Sweet Street" at https://canadiancookbooks.ca/it-happened-on-sweet-street-2/ Caroline has produced many books for both a young and mature audience with her unique look at something as simple as getting a kid to eat their food.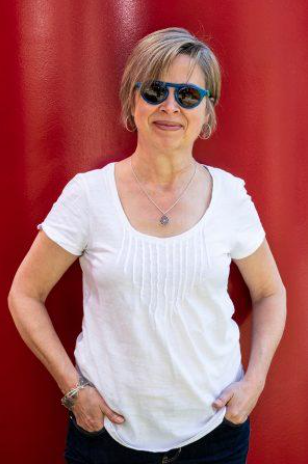 The heartwarming imagery in the book is provided by illustrator Josée Bisallion who brings Leo and his family to life in this adorable book.  Josée has illustrated more than 30 children's books, as well as magazines and newspapers for adults, all around the world. You can see more of her work at https://joseebisaillon.com/
In Eat, Leo! Eat! we follow little Leo as he protests the idea of eating with the classic, "I'm not hungry" whine and so the adults take matters into their own hands. In steps grandma, Nonna, with a tale of how each pasta on the menu got its name. The fairy tale premise of the book draws in the reader with a "what's next" anticipation.
We learn about selline, chiancaredde, occhi di lupo, spaghetti, creste di gallo and farfalle – a look at, and a lesson for, non-Italians to delve into different forms of pasta. Of course, true Italians will be nodding their heads in the familiarity of their traditional foods. This book will inspire you to branch out of your comfort zone and try some new pasta recipes.
To get you started, author Caroline provided us with a twist on spaghetti that will make you very happy. Try Alison Roman's Caramelized Shallot Pasta in our Recipe section – easy and delicious. For good measure, the recipe provides enough leftover sauce for another meal…gotta love that!
Got a picky eater in your house? Bring out this book to start the conversation on the stories behind their food…and then weave your own tales around the traditional and typical foods you like to eat. Purchase a copy of this book at https://www.carolineaddersonkids.com/books/leo-wont-eat or to win the book, go to our Giveaway section. 
Contents and images used with permission by the author, Caroline Adderson, illustratorJosée Bisaillon, and publisher Kids Can Press. https://www.kidscanpress.com/product/eat-leo-eat/