from Food from Mama's Table
I found this recipe, and made it as an adult, but Mama took it and made it many more times than I did. A satisfying dish that looks nice on the table for company. Serves 6-8 people, or 4 if really hungry grandsons, said Mama.
Ingredients
3 cups cooked chicken
1 large bunch of broccoli, chopped (about 5 cups)
1 ½ onion, chopped
2 Tbsp flour
3 bay leaves
6 Tbsp butter
2 cups milk
Pillsbury Crescent Rolls
Salt & pepper to taste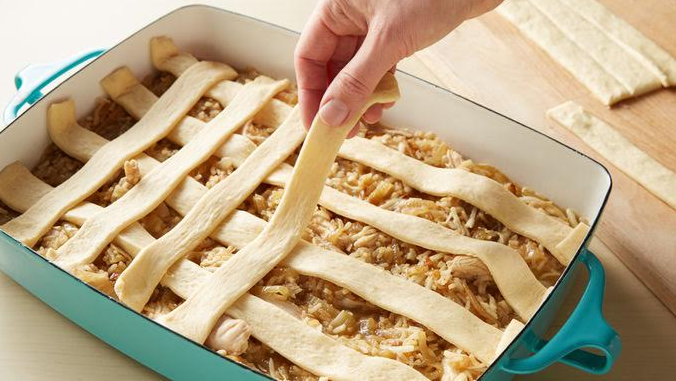 Directions
Sauté onion in butter. Blend in flour and seasonings. Gradually add milk. Cook, stirring constantly, until thickened. Add chicken, cheese, and broccoli; mix well. Spoon into a buttered baking dish (9×13 or 7×11).
Separate the crescent rolls. Press the perforations and seal the dough to make a sheet. Cut into lengthwise strips. Place over casserole mixture in a lattice design. Brush lightly with melted butter.
Bake at 350F for 35 minutes or crust is golden brown. Serves 6-8 people.
Content used with permission by author, Ruth "Reno" Anderson. https://thefew.world/cookbooks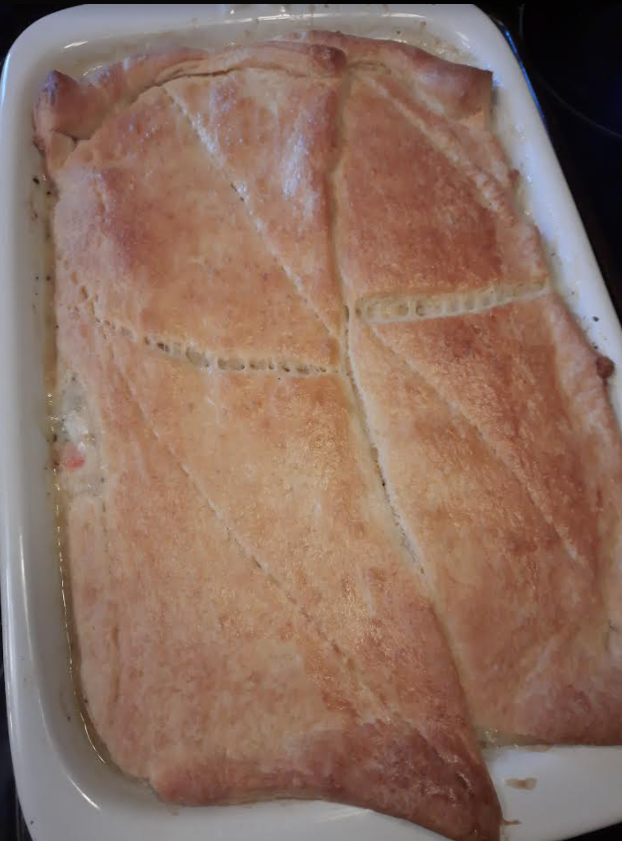 Nada's Tips & Tricks: Well, we didn't get all fancy with the lattice and we used frozen mixed vegetables instead of the broccoli. And I added some hot mustard to the sauce to spice it up a tad. A great way to use up leftover chicken. Easy recipe for week night dinners… big hit around our table!