from Menno-Nightcaps
Every now and then, world events burst their way into our affairs despite our best efforts to ignore them. For instance: try as we might, we could not miss the two world wars. These were such cataclysmic events that they even got Mennonites of different subsects, who usually never spoke to each other, to come together in an alliance to lobby their governments for exemptions or alternate non-combatant service assignments. Where we succeeded, our Mennonite young men spent the two world wars working in forestry, hospitals, medical corps, and other non-military service jobs. Where we didn't, they were tarred and feathered.
A cobbler is a mixture of fortified wine, served over crushed ice like a slushy. It dates back to the 1840s, well before the words conscientious and objector had come together for those who resisted military service for reasons of faith. This variation uses port and brandy instead of the traditional sherry.
Makes 1 cocktail
Ingredients
A handful of berries or other seasonal fruit 
1 oz (30 mL) ruby port
1 oz (30 mL) brandy
1 oz (30 mL) Chambord
¼ oz (7.5 mL) fresh lemon juice (if fruit isn't tart)
Crushed ice to serve
Directions
Place a layer of fruit on the bottom of a cocktail shaker. Add the port, brandy, Chambord, and lemon juice (but omit lemon juice if using tart fruit). Muddle the fruit.
Add ice and shake thoroughly until chilled. Strain into an old-fashioned glass filled with crushed ice.
Sip through a straw after a long day's work performing back breaking non-military service to the world.
Nada's Tips & Tricks: Such a fun summer drink…change up the subtle flavour of the fruit by adding whatever is in season.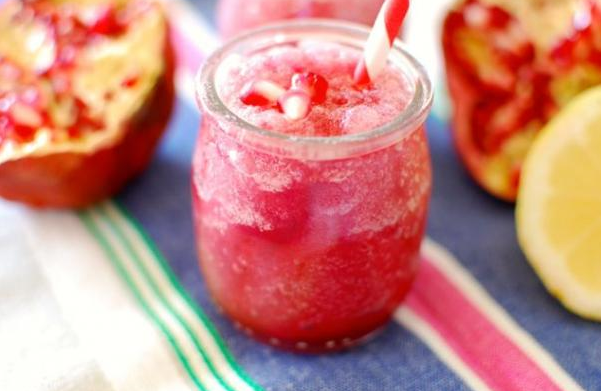 Recipe by S.L. Klassen from Menno-Nightcaps: Cocktails Inspired by that Odd Ethno-Religious Group You Keep Mistaking for the Amish, Quakers or Mormons, copyright © 2021 by Sherri Klassen. Reprinted with permission of TouchWood Editions. https://www.touchwoodeditions.com/book/menno-nightcaps/