Heading to the cottage for the long weekend? When the swimming and boating is done for the day, kids can have fun with a little down time being creative. So tuck in some cookie colouring kits from Sweetness and get the little ones (and big ones too!) to unleash their creative flair and enjoy their masterpieces for dessert. https://bysweetness.com/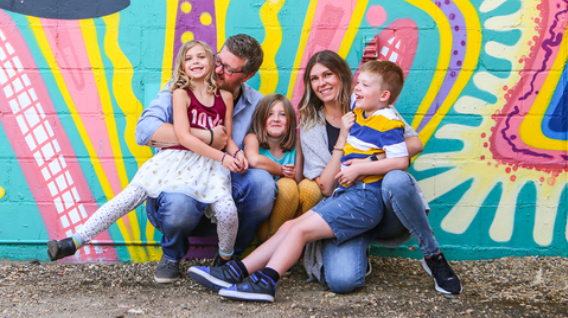 Parents across Canada can thank partners Kristy and Chris for their ingenious idea of packaging cookies baked in their commercial kitchen and putting together edible ink markers into a handy box to tote anywhere. All this fun is delivered to you in themed boxes like Cool Monsters, Dinos, Super Zoo, Raceway, Unicorns, Doodles and more. Stock up with kits for your kids' next birthday party or family reunion – young and old will enjoy getting creative!
Looking for more activities while camping or just hanging out? Check out these colouring sheets from the creative minds of Sweetness – download and start colouring! https://cdn.shopify.com/s/files/1/1426/2296/files/Everyday_2022_Colouring_Sheets.pdf?v=1652733777
Besides cookies, Chris and Kristy love cooking, barbecuing and especially their smoker! They shared a family favourite recipe – Smoked Pulled Pork with Carolina Mustard Sauce – get it in our Recipe section. Dust off your smoker (or hurry to your local store and purchase one – you won't regret it!) and treat family and friends to the best pork dinner they'll ever taste.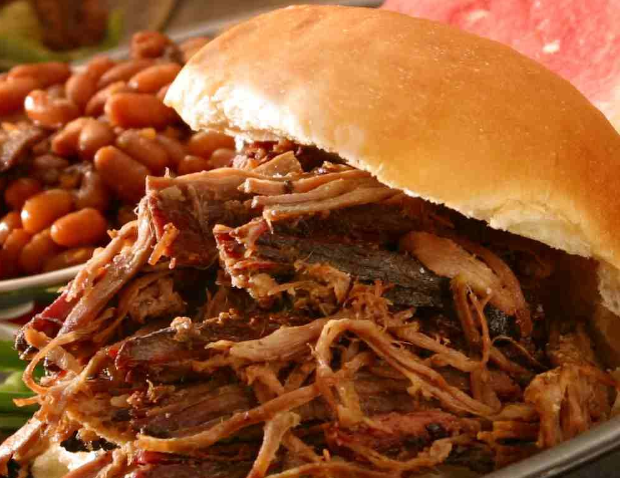 While you're waiting for your pork to smoke, get the kids to colour their dessert by purchasing a colouring cookie kit at https://bysweetness.com/ or head to our Giveaway section and win two boxes of their special kits. This spring, Sweetness is launching a limited-edition kit in partnership with Children's Aid Foundation of Canada. This "Stand Up for Kids" kit will remind young and older to be champions in our communities. To support the great work of the Children's Aid Foundation, go to https://cafdn.org/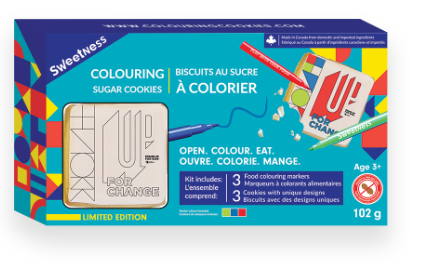 Speaking of charities to support, Sweetness wants you to be successful in your fundraising efforts and they'll help you reach your goals. Check out how they can make that happen at https://bysweetness.com/pages/fundraise-with-sweetness
Start colouring!
Contents and images used with permission by Sweetness. https://bysweetness.com/