The Newfoundland and Labrador Seafood Cookbook is one of those cookbooks that stays in your kitchen as a resource tool. Complete with illustrations, it includes physical characteristics, habitat descriptions, and best preparation methods for dozens of fish. And you can't get more iconic than recipes from a province totally surrounded by water and all that inhabits the seas.
Although author, Joan Over, moved away from her beloved Newfoundland and spent many years in Aurora Ontario, the island life called her back and she pursued both her culinary passion along with enjoying the many natural wonders of her province.
"For Joan Over, the choosing, preparing and serving of food was about more than the process of providing sustenance. It was, for her, an expression of art, characterized by the same balance and finesse she demonstrated in her calligraphy and drawings. And for 15 years she shared her love of food and the art of cooking with the loyal readers of her "In Joan's Kitchen" column in the pages of this newspaper."  Barb Dean-Simmons https://www.saltwire.com/atlantic-canada/news/local/remembering-joan-over-75013/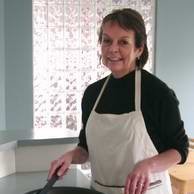 Although author Joan Over is no longer with us, her extensive culinary experience is evident in her thoughtful approach to each recipe and dish she created. In testament to that, Joan's The Newfoundland and Labrador Seafood Cookbook was shortlisted for Cuisine Canada's Culinary Book Award.
This cookbook is divided by type of seafood with history, attributes, cooking methods and then enough recipes to satisfy all skill levels and tastebuds.  You'll want to hold on to this book – a great go-to resource for your cookbook library.  To win a copy of the book, go to our Giveaway section and to purchase your own copy to add to your must-have cookbooks, go to https://www.breakwaterbooks.com/books/the-newfoundland-labrador-seafood-cookbook/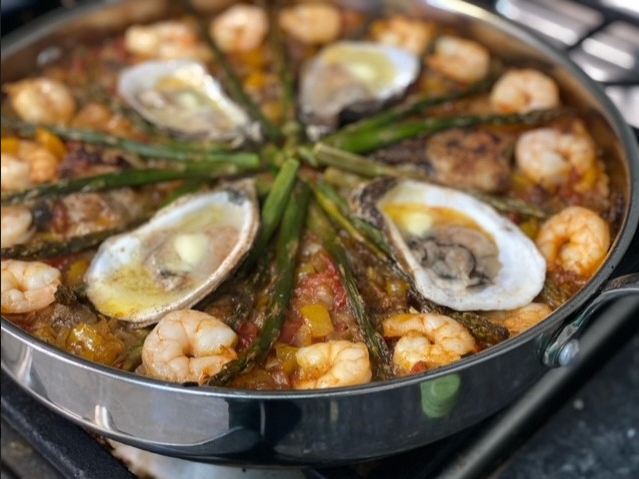 And to whet your appetite, we're featuring Joan's Paella recipe in our Recipe section. Thanks to our recipe tester Cathi R for the beautiful pictures – get out the soup bowls and slice up a big piece of bread!
Images and content used with permission by Breakwater Books.