For many of us, eating food found in the wild, means game meat and wild blueberries. Les Stroud and Chef Paul Rogalski broadens your world view on the subject by immersing you in their love of the land and exploring the wilderness for edibles. Watch this video to get a sense of their adventures and the delightful plates of food stemming from those escapades:
To capture and share their abundant finds in nature, Les and Paul bring us this cookbook: Wild Harvest Recipes. When watching food shows, don't you want to reach into the television and ask for the recipe? Now you have it! Watch the show and then go foraging for ingredients to replicate their culinary delights.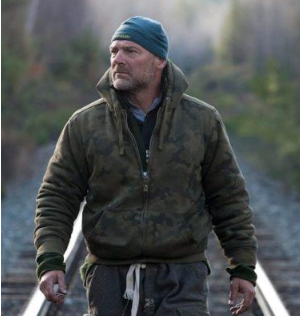 So who are the bad boys behind the television series and cookbook? Les Stroud is Canada's Survivorman with an award-winning show but also a musician, author and filmmaker. His knowledge and respect of the land is evident in how he maneuvers and treats the ground he walks on. His sense of wonder is infectious, and you'll want to put on your running shoes to keep up with him. Check him out at https://www.lesstroud.ca/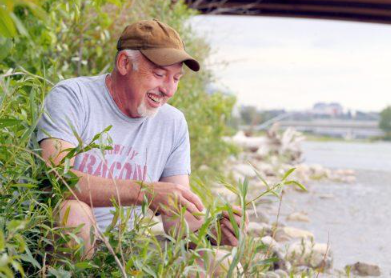 For the Wild Harvest series, Les teams up with Chef Paul Rogalski. Paul has traveled the world exploring the culinary influence evident in his menu at Rouge Restaurant in Calgary. But what's even more visible, is his experience in finding local ingredients. Watching Paul bring together the foods that Les has found and developing a plate of heavenly delights is truly inspirational. https://chefpaulrogalski.com/
EPISODE 7: Matsutake & Wild TurkeyLocation: Rogue River Valley, Oregon, USA After a lucky find of a wild turkey in pristine condition expert forager Les Stroud heads out with a local mycologist to gather one of the worlds most sought after mushrooms; Matsutake aka "Pine Mushrooms".  Returning with an armload of mushrooms Les sits back and lets Chef Paul Rogalski blow his culinary mind with a simple dish of mushrooms on toast followed by the best turkey Stroud has ever tasted.
If you want to authentically replicate the dishes the guys come up with on their show, you have to be dedicated to sourcing the ingredients in far flung parts of Canada or around the world. But as we did with the Turkey "Noodle" Soup (from Episode 7 above) in our Recipe section, finding similar products and substitutions may not be exactly how the guys enjoyed the dish on the show, it can come close to the real deal. http://wildharvestfilms.com/recipes/

We have an autographed copy of the book and a CD of the first season of the series ready to give away to one lucky winner…go to our Giveaway section and enter. To purchase items from the show for that outdoor chef in your family, check out https://wildharvestfilms.com/shop/ 
Contents and images used with permission by Les Stroud and Chef Paul Rogalski, Wild Harvest Productions.https://wildharvestfilms.com/