from Peace River Honey
Ingredients:
400g block of feta
Method:
Preheat oven to 350 degrees Fahrenheit.
Press all liquid out of the feta and place the feta block in a small, oven safe dish. Top with hot honey. Bake for 20 minutes uncovered or until browned.
You can top with fresh fruit, herbs, or nuts for an extra touch if desired.
Serve with warm pita, crackers, or vegetables.
Serves 6
Prep time: 20 minutes
Nada's Tips & Tricks: A great appetizer while you wait for the barbecue to do its magic. You'll want to save this for your fall/winter entertaining presentations as well.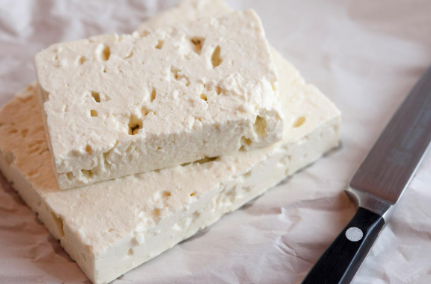 Contents and images used with permission by Peace River Honey. https://peaceriverhoney.com/recipe/two-ingredient-hot-honey-feta-dip/