The taste of the Swiss Alps from our farm to your table!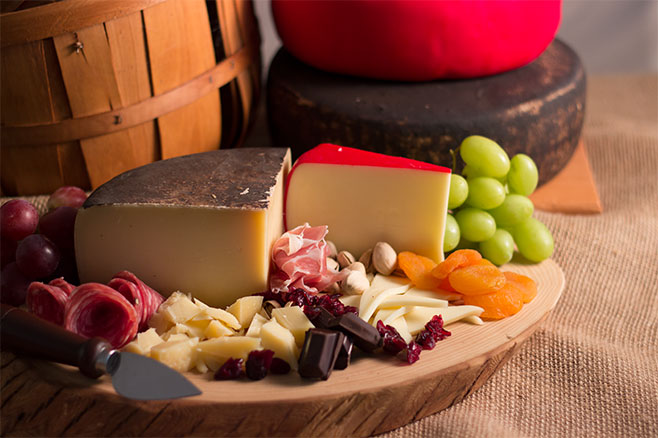 If you've ventured away from the mass produced cheese to artisan styles, you'll notice the difference…the taste and quality is far beyond your run-of-the-mill dairy products. The variety and authentic taste of Stonetown cheeses exemplify the love and attention to make a marked difference.
In 1996, Hans and Jolanda Weber immigrated to Canada with their three children and set up their homestead in St. Mary's, Ontario.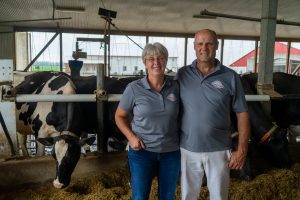 Their dairy farm was the cornerstone of creating cheese of the highest quality made with fresh whole cow's milk. Drawing on their Swiss heritage, their cheese is handcrafted alpine-style to produce unique blends of flavours. Here is the reaction of someone who took a little trip to Stonetown:
"This is a great family-owned farm cheese-making operation located in the beautiful farm country just outside the little town of St Marys. The cheese-making operations and retail store are in a separate building on the very well-maintained grounds of the dairy farm. We tried several varieties of their cheese and we very much liked the Grand Trunk cheese which has won awards at the Royal Winter Fair in Toronto. We have added this farm to our list of local cheese makers for our annual southern Ontario cheese tour. Check it out!"
Hans and Jolanda teamed up with Ramon Eberle who hails from a long line of cheese makers, and became educated and trained to become a Master Cheese Maker.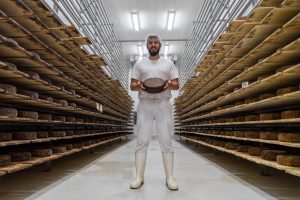 This family is serious about their cheese…they have won numerous awards from both the Royal Agricultural Winter Fair and the British Empire Cheese Competition.
Check out their variety of cheese at https://stonetowncheese.com/shop/ and if you can't find their products where you live https://stonetowncheese.com/where-to-buy/ order them directly from Stonetown!
And as if Jolanda isn't busy enough keeping all the behind-the-scenes office work in tip top shape, she's producing mouth-watering recipes using their cheese. We've brought you two recipes: Wildwood Pear Salad and Potatoes & Apples Au Gratin in our Recipe section…try them, they are oh so delicious! And for more of Jolanda's inspiration, take a look at https://stonetowncheese.com/recipes/
Our recipes use two award winning cheeses:
Grand Trunk is named after the old railway bridge of the former Grand Trunk Railway in St. Mary's. This cheese is creamy on the palate while appearing crumbly with a perfect balance of salt. It is an excellent fondue and cooking cheese (like the gratin in our recipe) as well as part of a charcuterie arrangement.
Wildwood cheese is named after the Wildwood Dam in St. Mary's. It has a zesty flavour while being creamy on the palate. It melts nicely but also holds well in a salad or on a platter with fruits, dried meat and bread. The two cheese shops I visited both said this was a very popular cheese around the Christmas holidays. Add it to your shopping list!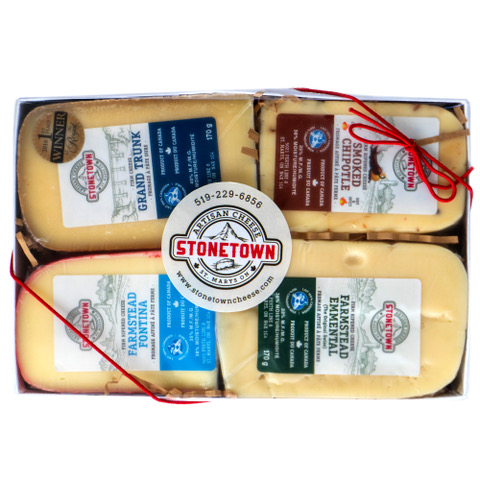 Head over to our Giveaway section to win a gift box of four award-winning cheeses from Stonetown.
All content and images used with permission by Stonetown Cheese. https://stonetowncheese.com/