Did you receive specialty oils and vinegars for Christmas and now a little perplexed on how to use them? We have the perfect solution for you! The Olive Oil & Vinegar Lover's Cookbook has recipes for both sweet and savoury applications of the many variations of these basic products.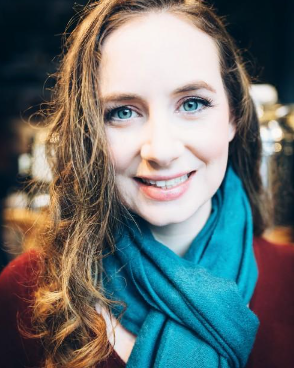 Author Emily Lycopolus educates us on how to stock our pantry with the varieties of oils and vinegars we'll need to enhance our dishes along with the countries that produce the many tastes unique to them. We're all familiar with Italian olive oil but Spain and Greece also produce amazing products. How to store and use them are covered and then we dig into the scrumptious recipes in this beautiful book.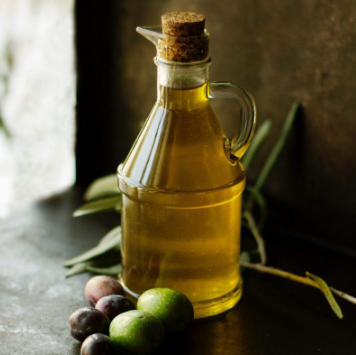 Each chapter of the book concentrates on one specialty product – I encourage you to find a new oil or vinegar and play with the recipes in that section. Then start branching out to introduce new infused products and have fun in the kitchen. You'll soon discover other dishes to utilize the special oils and vinegars and it'll show in the taste of the finished dish. If you live in an area that doesn't have a myriad of specialty shops with lots of variety, go online and discover some funky stuff. Want Emily to hold your hand as you discover these amazing flavours? Check out her classes at https://oliveoilcritic.com/ for some inspiration. There's even a master class for the more advanced foodie!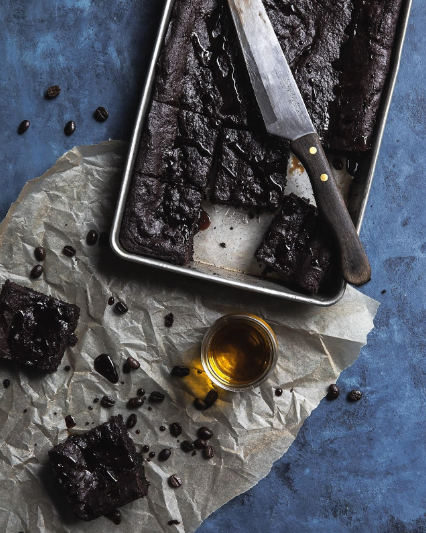 I tried the Olive Oil Brownies and they flew off the Christmas dessert table. The brownies were made with blood orange olive oil and espresso balsamic vinegar – unlikely ingredients in a dessert but oh, they were amazing. Try them in our Recipe section. Should you find yourself struggling to find the specifically infused product, make it yourself. I soaked blood orange slices in olive oil and instant dark coffee granules in balsamic vinegar overnight – and although not as intense a flavour as commercially produced products, we still got the hint of both flavours in the end result.
This is a beautifully photographed and well researched book. You'll want to purchase a copy at https://oliveoilcritic.com/product/olive-oil-and-vinegar-lovers/ or try to win it in our Giveaway section.

Cover photo credit: DL Acken. Recipe by Emily Lycopolus from The Olive Oil & Vinegar Lover's Cookbook, text copyright © 2019 by Emily Lycopolus. Reprinted with permission of TouchWood Editions. https://www.touchwoodeditions.com/book/the-olive-oil-and-vinegar-lovers-cookbook-2/