We've heard for many years how our oceans and lakes are being depleted of wild seafood and the emerging industry of farming these morsels of delight. How does the average consumer differentiate wild from farmed, sustainable or not, environmentally conscious fisheries and more?
In steps Ocean Wise, a nonprofit organization whose mission is to empower communities and individuals to take action to protect and restore our world's oceans. Ocean Wise compiled recipes and information in their first cookbook and upon it's success decided to launch this second book. Ocean Wise Cookbook 2 sourced chefs from across the country to provide us not only the bountiful recipes in this book, but a behind-the-scenes look at how our beloved seafood is sourced and the many applications for us to enjoy with our meals. https://www.ocean.org/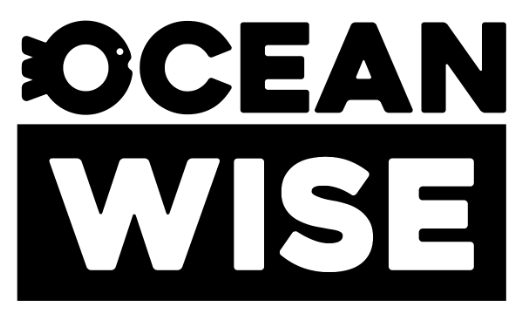 There's a whole chapter in this cookbook on how to get started to ensure you produce the best seafood dishes: kitchen essentials like tools and ingredients, explaining cooking terms unique to seafood, make ahead sauces and rubs, and substitutions if you don't have or can't find that important ingredient in the recipe.
Scattered throughout the book are insights from chefs, fishmongers, fisheries, wineries and more, that will give us insight into cooking methods, where to source geoduck, and pairing your dish with the best wines.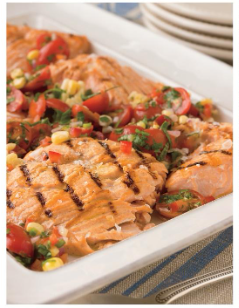 In our Recipe section, Rob Feenie, chef and owner of the Cactus Club Café shares his Marinated Barbecued Steelhead with Grilled Red Pepper and Corn Hash. The hash can be made hot or cold (like a salsa) and is the perfect dish to share with other seafood lovers. Paired with some new mini potatoes or grilled asparagus makes this dish the perfect spring dinner.
To purchase the book and support Ocean Wise, go to https://www.whitecap.ca/Detail/1770502386 or head to our Giveaway section to win a copy!

Cover image and Marinated Barbecued Steelhead with Grilled Red Pepper and Corn Hash recipe and photographs printed with permission from Whitecap Books Ltd. https://www.whitecap.ca/Detail/1770502386