There's nothing more inspiring then taking a sip of a cocktail challenging you to dissect the nuances contributing to the overall joy of the drink. Frankie Solarik does exactly that…he brings ingredients together that one wouldn't think to combine, and magic happens. That's why his bar on Queen Street West in Toronto is such a huge success. And what does he do with that success? He shares his secrets with you and me.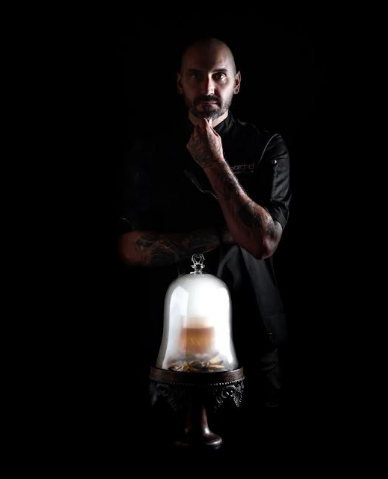 I came across this brand and book at the first in-person food show in Toronto in April – T.O. Food & Drink Fest – where the media was invited to preview the amazing local food and drinks. The people at The Bar Chef exhibit could be summed up in one word: classy!
So I went exploring for this Bar Chef Frankie that has been turning the cocktail world on its heels. If you live in or near Toronto (or planning a visit), head to his establishment and experience the ambience and creations that makes this place a destination. Sip your drink while enjoying the charcuterie and cheese board (cured meats and cheese, orange blossom honey, seasonal fruit preserve and crostini) and you could be there for hours enjoying the amazing pairings.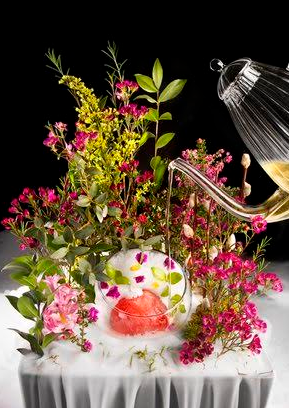 The book is divided into seasons with sections on ingredient-focused drinks. With strawberry season soon to be upon us, try the Strawberry & Coconut Punch, Strawberry Negroni, or Strawberry and Elderberry Bitters.  Refreshing!
I asked Frankie what his favourite drinks to mix and he mentioned: The Cedar,  Vanilla and Hickory Smoked Manhattan, Symphony #5, Smoke and Mirrors, Pepper Maple.  Head to our Recipe section to make Symphony #5, and Smoke and Mirrors.  This is not your "mix and pour" cocktails…these take craftmanship and attention to detail to produce the amazing end result your guests will love!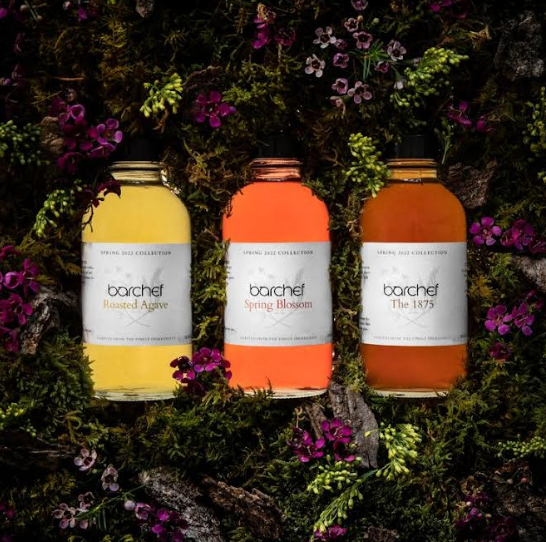 Frankie takes his passion for cocktails one step further with an online shop of his bitters, mixes and hardware. https://www.barchef.com/shop Check out his 2022 Spring Collection that includes Roasted Agave, Spring Blossom, and The 1875. His personal bottles of the most popular cocktails ready for you to enjoy can be found at https://www.barchefproject.com/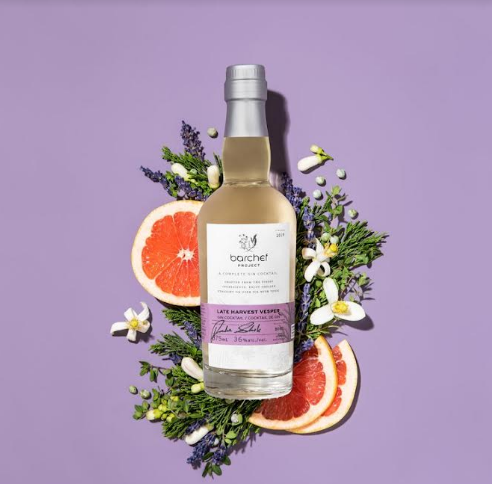 Win a copy of this expansive book in our Giveaway section or go to https://www.barchef.com/shop/p/the-bar-chef-a-modern-approach-to-cocktails and purchase your own autographed copy of the book. Signed copies are available for national and international shipping as well…perfect gift for the cocktail lover in your circle.
Content and images from The Bar Chef: A Modern Approach to Cocktails by Frankie Solarik with Stéphanie Verge ©2013. Photography by Leanne Neufeld. Published by HarperCollins Publishers Ltd. All rights reserved. https://www.harpercollins.ca/9781443419055/the-bar-chef/