You're having a party tonight and realize you're short on alcohol mixes and you know your guests love their cocktails. No worries…you just go to the cupboard and pull out a box of little cocktail bombs and plop them into some fizzy water, add the appropriate spirit, and voila, a cocktail is ready! Who came up with this brainchild? Kiana Gomes started her business with Christmas and Valentine hot chocolate bombs. Springing on that success, she expanded her curiosity into summer cocktail bombs.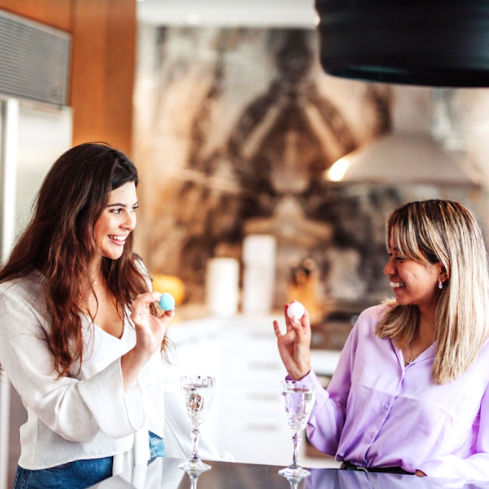 And then social media posts garnered lots of interested consumers and she was off to the races. With millions of views, watch Kiana's TikTok posts including this one:
Along with online presence, came traditional media features like CTV Ottawa – https://ottawa.ctvnews.ca/video?clipId=2179587 With all this attention, it's no wonder this little company from Montreal is now receiving orders from around the world. People are latching on to these products and enjoying a fun way to create cocktails and mocktails at home and parties.
We tried the original variety pack that includes Mimosa, Margarita, Mojito, Pina Colada, Peach Bellini and Raspberry Orange Cocktail Bombs.  The kids thought it was pretty cool they could have mocktails and feel grown up while the adults created their own no fuss cocktails within minutes.  Try a couple of the drinks in our Recipe section – easy and refreshing! Then go to the company's recipe page to play with other drink mixes: https://cocktailbombshop.ca/pages/cocktail-bomb-recipes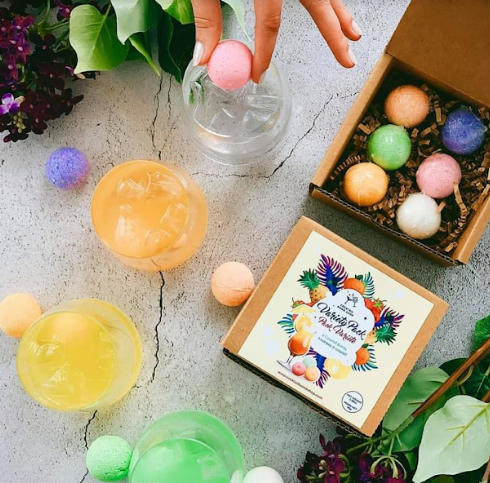 And this is the prize Cocktail Bomb Shop wants you to win in our Giveaway section – just in time for your backyard barbecues!
And if you want to fancy up your cocktails, check out the newest addition to what Cocktail Bomb Shop is offering: cocktail rims! I want the peach rimmer while the kids would love the bubble gum rimmer for their mocktail. And there's Oh So Raspberry as well as Smoky Lime Jalapeno! Bring on the summer fun!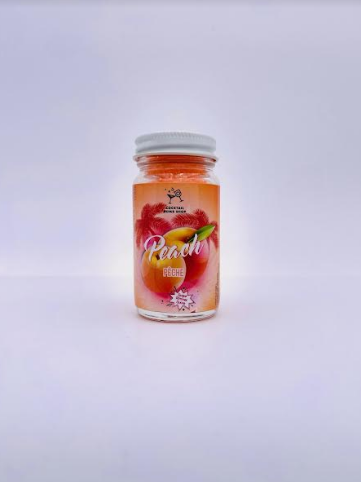 Cocktail Bomb Shop wants you to know: "For camping, boating or spending time at the cottage, cocktail bombs offer a light weight and easily portable alternative to bottles and cans of mixes. Each cocktail bomb is hygienically sealed in a unique compostable plastic shrink wrap and packed with recycled crinkle paper in recycled cardboard packaging."
Stock up with your very own bombs and be ready to party! https://cocktailbombshop.ca/collections/featured-collection
Content and images used with permission by Cocktail Bomb Shop. https://cocktailbombshop.ca/