We explored specialty olive oils and balsamic vinegars a few weeks ago – check it out at https://canadiancookbooks.ca/the-olive-oil-vinegar-lovers-cookbook-2/ Then while visiting in Cobourg, ON I came across a tucked away shop with this cookbook front and centre of the store display. Now for all of you that have asked where you can purchase the specialty oils and vinegars mentioned in the book, I have a gold mine of products for you!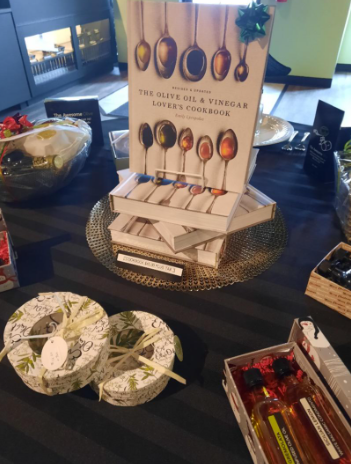 Meeting the owner of The Awesome Olive, Mike Case, chef and lover of Mediterranean cuisine, became an exploratory world into olive oil and balsamic vinegar. Around the perimeter of the store were vats of both products, each one infused with a special flavour. Walking into this haven of delights, Mike will provide a sample of each flavour to ensure your purchase is exactly what you want. https://theawesomeolive.ca/
Mike is no stranger to the culinary world. Having worked as a chef and a media contributor like https://grapevinemagazine.ca/recipes/awesome-olive-recipes-by-mike-case Mike brings his expertise into the world of oils and vinegar. Since his Maple Orange Chicken Thighs was such a big hit in the Grapevine magazine, I thought you would like to try it. Cook it up in our Recipe section. Splurge on the specially infused ingredients…I guarantee they will give the dish a flavour boost and you'll find many ways to use the ingredient in other applications.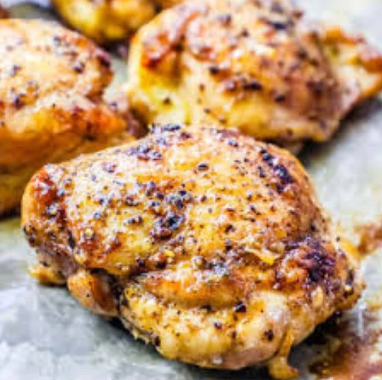 The Awesome Olive provides full bottles of each flavour or you can purchase smaller tasting samplers if unsure about how to use them. After trying them once, you'll be inspired to upgrade to a larger bottle of your favourite flavours. Mike was telling me how popular these smaller bottles are for hostess gifts, wedding and shower guest gifts, and tucking them into food baskets. So many ways to put a smile on someone's face!
To get your started, The Awesome Olive is providing one lucky winner a 6-bottle Sample Pack in our Giveaway section. But I know you'll want to explore and purchase the many flavours being offered at https://theawesomeolive.ca/
Contents and images used with permission by The Awesome Olive. https://theawesomeolive.ca/