Can you imagine your life surrounded by sprinkles? Ask any 5 year old and you'll get a resounding Of Course!!
From her background as a professionally trained baker, Rosie Alyea took her experience into a specialized field and opened the world's first premium artisan sprinkle confectionary and baking brand…Sweetapolita. Along with her baking skills, Rosie brought her recipe developing, photography and blogging know-how to an e-commerce platform. Along with her two daughters and rescue kitty, Pretzels, Rosie is a busy mom and entrepreneur.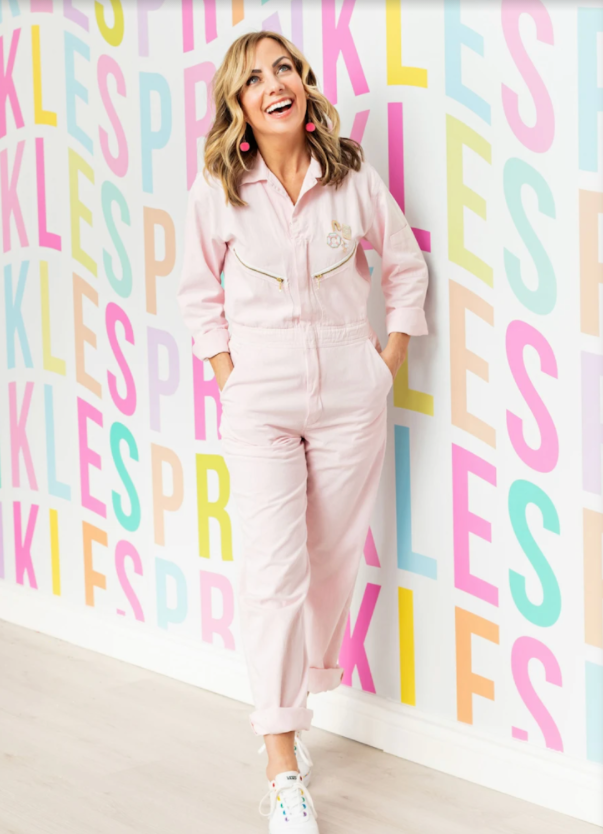 Can one actually develop a business model around sprinkles? Absolutely! Sweetapolita offers so many varieties and colours of these tidbits and candied magic along with surprise bags, gifts, tools of the baking trade and seasonal specials. And if you're thinking sprinkles only come in small tubular shapes, you'll be surprised to see the many variations in their thematic mixes: stars and trees in the winter and holiday mixes, bats and bones in the Halloween choices, and colourful beads and pearls for weddings. And the names of the mixes shows someone has a great sense of humour: Bone Appetit, Boils & Ghouls, Believe in Your Elf, Aisle Be There for You, Pinball, and more.
If you're looking for baking inspiration, take a look at Rosie's blog at https://sweetapolita.com/ or purchase her Bakebook available at https://sweetapolitashop.ca/products/dessert-cookbook – the book is undergoing some changes coming in the spring of 2022 and we'll be featuring it here…stay tuned!
Check out Sweetapolita on their social media for fun ideas and beautiful pics of their craftmanship:
@sweetapolita (Instagram)
@sweetapolita (Facebook)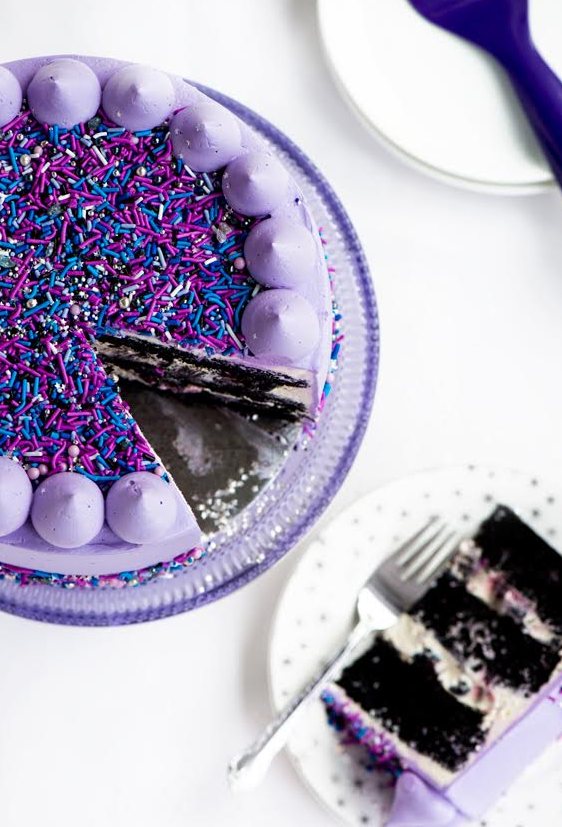 We feature the Galaxy Cake in our Recipes – just in time for Halloween – change up the sprinkles with Boils & Ghouls to show off this black cake! And to win a $100 e-card to spend as you wish in sprinkle heaven, go to our Giveaways tab – now that's a shopping spree we all would love!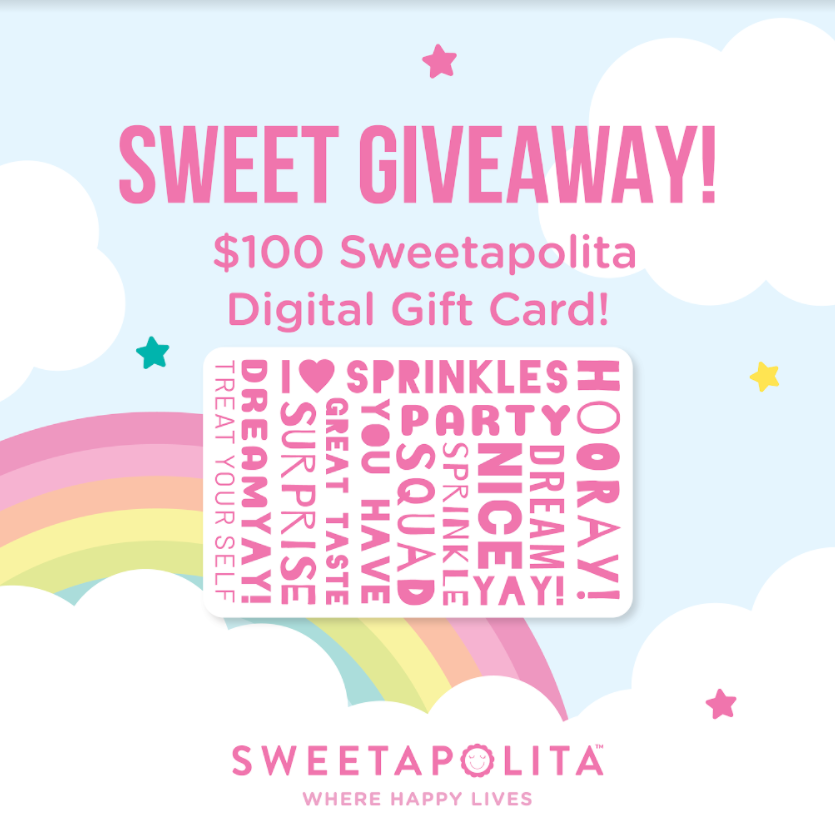 All images and content used with permission by Sweetapolita. https://sweetapolita.com/