On the heels of the success of their first cookbook, East Coast Keto, Bobbi and her faithful side-kick Geoff Pike bring you round two!
We have two Paleo dieters in our house and many of the recipes in this book can be used with their dietary needs as well as those just looking to cut carbs and eat healthier. We tried the Eggs Florentine and really there was no big shift in the ingredients or prep. See what we did with this breakfast dish in our Recipe section. I asked Bobbi what her favourite recipe is –
"It's hard one for me. It's like asking a mom to choose her favourite kid. I think it would be the cabbage rolls. I have such strong memories helping mom to make them and it was one that I feared I had lost because we don't eat rice. The first time I tasted the perfected ketofied recipe, it was emotional for me. Took me right back to mom's kitchen. I knew then I had done her recipe justice."
And recipes aren't the only gems that Bobbi provides in this book. To help you navigate the world of keto: from what and what not to eat, serving portions, how to eat out as well as mental health and other issues. Packed full of good advice and tips, you'll feel empowered to eat healthier and make better food choices.
Stress is one issue Bobbi talks about in this book and when I first connected with her, Geoff and Bobbi's dog had just passed away. Our lives are intertwined with the food we eat – when we're emotionally and mentally healthy, we make better food choices. And when we've been eating healthy, we are in a better position to handle the stress life throws at us…like losing a cherished companion.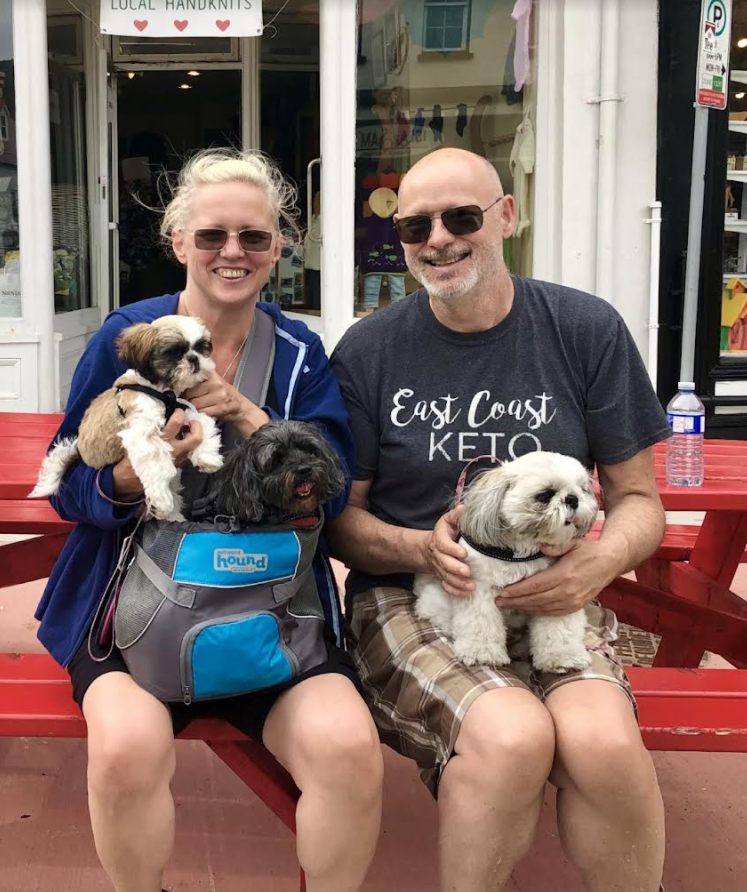 Bobbi and Geoff started a low-carb diet in the fall of 2016 and went full Keto in 2017. Both have had significant weight loss and want to share their successes with others looking to start a similar journey. They have set up a support system so people wanting information and guidance can receive it from someone who's "been there, done that".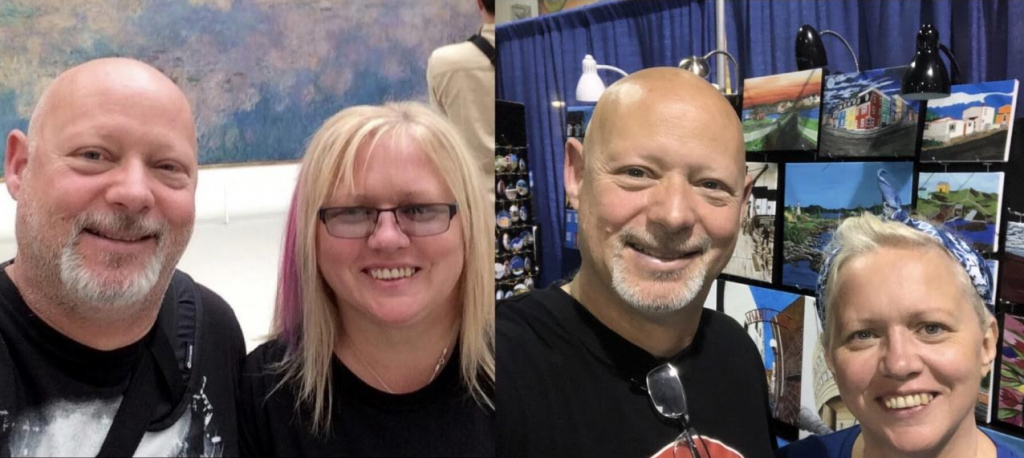 I asked Bobbi how they've been faring during the pandemic and she said,
"Pandemic living is tough for sure.  I'm a real mix of Keto strong and vulnerability:  While I'm keto and super healthy I'm also autoimmune, so like the majority of people I'm careful to protect myself and my family and take no risks …it's part of the reason I started this journey towards optimal health.  We are, for the most part hunkered down at home, creating new recipes for upcoming publications and for our followers.  Content to have each other and our fur babies for company."
To win a copy of East Coast Keto 2, go to our Giveaway section.  To purchase your own copy, check out https://www.breakwaterbooks.com/books/east-coast-keto-2/ 
Content and images used with permission by Breakwater Books. https://www.breakwaterbooks.com/