During the pandemic, many households introduced furry additions to their families. These pets have quickly become part of the family and we look for ways to make their lives fun and enjoyable. What better way to do that, but to spoil your cat or dog with special treats from a reliable source? Enter Spoil the Dog to meet that need! https://spoilthedogbakery.myshopify.com/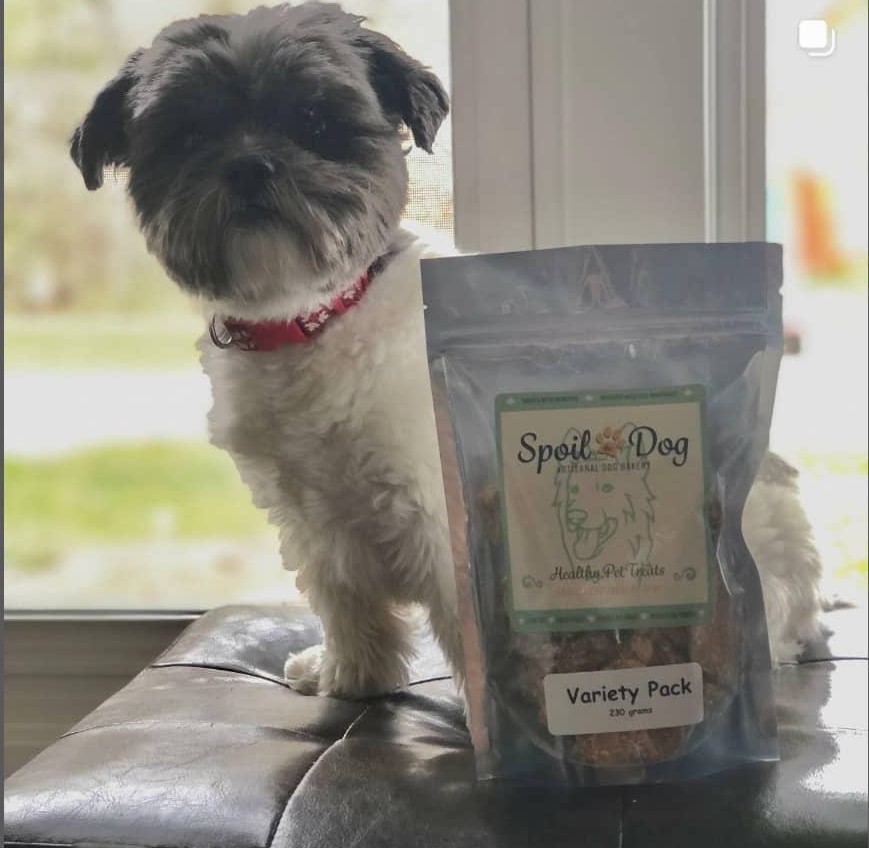 Up until recently, I lived in a household with three cats, two dogs, a pig and many indoor and outdoor chickens. Each one brought their own personalities and became loved for different reasons. Until the sad day our pet crosses the rainbow bridge, we give them the best life we can. And that includes treats from Spoil the Dog!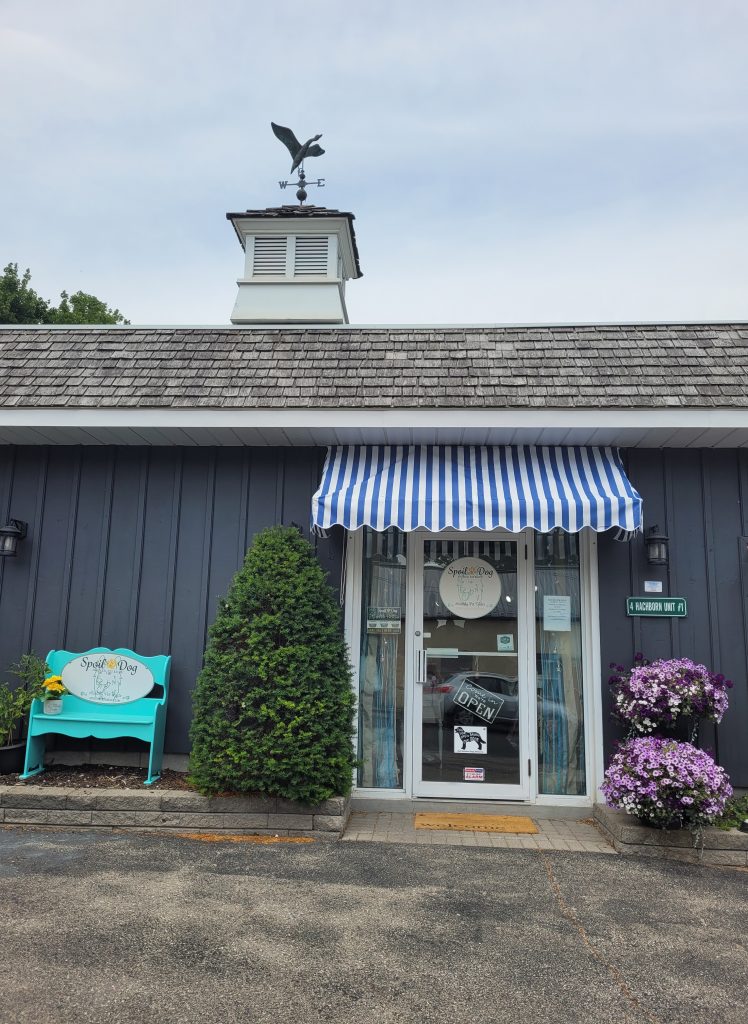 Rachelle started selling her 'treats with benefits" at the Guelph Farmers Market in the summer of 2001, after she discovered that her puppy, Mocha, was allergic to wheat, chicken, turkey and duck and could only process simple ingredient foods.
After only a few months Ryan's Pet Foods, now Global Pet Foods (and still carrying her treats) called to ask if Rachelle could wholesale her limited ingredient treats. Six months later many more stores requested Spoil The Dog Bakery treats. Working full time and keeping up with orders became difficult. Rachelle left her full time position as a high school Teaching assistant and opened up her bakery and retail space in St. Jacobs, ON.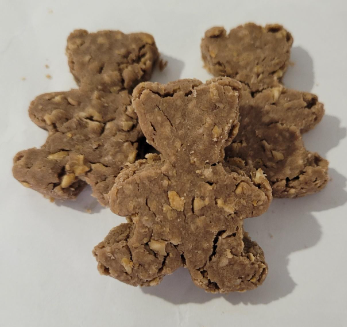 You'll be inspired by the many goodies on Spoil the Dog's website but you can also make some homemade treats for your lovable canine. Check out our Recipe section for Rachelle's Carob Peanut Butter Bears – your puppy will be running circles for their yummy treat! Purchase Dollar Store cookie cutters to make some fun treats for any holiday like Easter!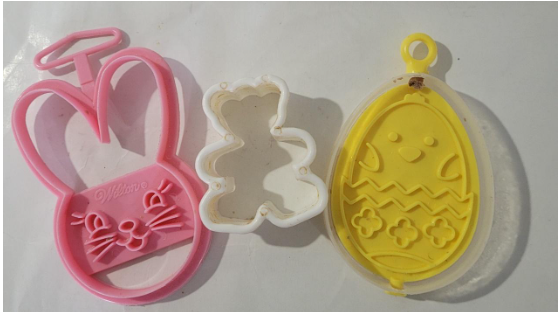 To ensure you have all the confidence of feeding your pet the purest and best products, Spoil the Dog outlines the ingredients in each treat to ensure you avoid any allergic-response triggers in the food. You'll be impressed with the natural products that go into every bite! For example, the Pupcorn Dog Treat is made with crunchy bites dipped in yogurt for your pup to enjoy on a movie night. Crunchy bites come in Peanut butter or Pumpkin Popcorn. So much fun!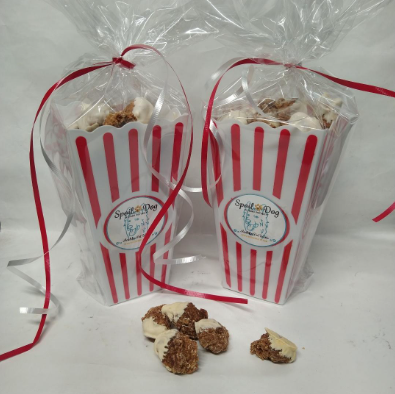 And don't forget your kitty cats…my Cognac would have loved the Catnip Baguette or Salmon Skins (loaded with essential omega 3 fatty acids!). Your cat will also enjoy naturally dried tuna bites or wild fish and blueberry treats. All products have a one-year shelf life when stored in a cool, dry place.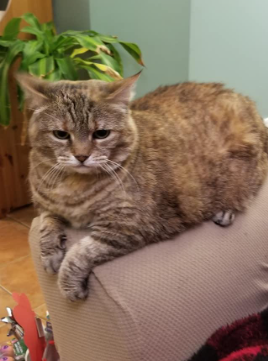 Take a peak at Spoil the Dog's website for more goodies at https://spoilthedogbakery.myshopify.com/ or if you live in, or are travelling to, St. Jacob's ON, drop by their bakery and gift shop at 4 Hachborn St W @ King. Can't wait? Go to our Giveaway section and win a $100 gift certificate to purchase anything you want either in store or online!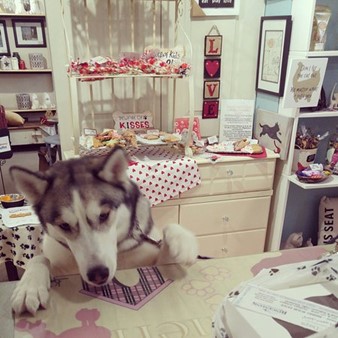 Contents and images used with permission by Spoil the Dog. https://spoilthedogbakery.myshopify.com/