Looking for some historical insights into the Canadian snack world? Author Janis Thiessen, associate professor of History and Associate Director of the Oral History Centre at the University of Winnipeg, has you covered in this book packed with historical and well researched insights into the companies and influences of post-world war snack production. https://janisthiessen.ca/
When snacks came onto the consumer's market, they were a treat to be savoured on special occasions. Walk down aisles of any grocery store today and you'll find rows and rows of cookies, candies, chocolates, popcorn and chips. These foods were developed to give us an occasional treat…now they are consumed almost on a daily basis giving credence to the moniker "junk food." We should all hold to the old saying, "Everything in moderation." But oh, that crunch of a sour cream and onion chip is just too hard to resist! What is Janis' favourite? Dill pickle chips. Canada also has the notorious leg up on Americans with our ketchup chips. Lots of great things happening in the snack world!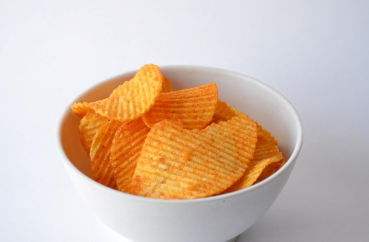 An in-depth look at potato growers and the impact of the chip industry exploding beyond the small family farms are explored. And then we delve into the idea that small family farms jump on the bandwagon of culinary tourism with people interested in sustainable and organic production in their backyards. Janis takes you behind the scenes of farm production and the many facets that make them profitable.
Whether sweet or salty, we all have our favourite go-to snack to nibble in between meals. Janis gives us insights into companies like Old Dutch Potato Chips, Hawkins Cheezies and Ganong chocolates. She then provides a look at the media influence on the emerging television watching trend of the 1960's.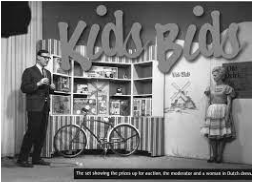 We're taken back to that decade through the eyes of a prairie kids' show produced for the sole purpose of marketing potato chips. Kids Bids was one of many shows that used their platform for exploiting consumerism through children's content. With great prizes to be won, the premise of the show intrigued many children into watching and then bugging their parents to purchase the advertised product. And the contesting world was born and is still alive and well today. In fact, you can win a copy of this book in our Giveaway section. You can also purchase it at https://uofmpress.ca/books/detail/snacks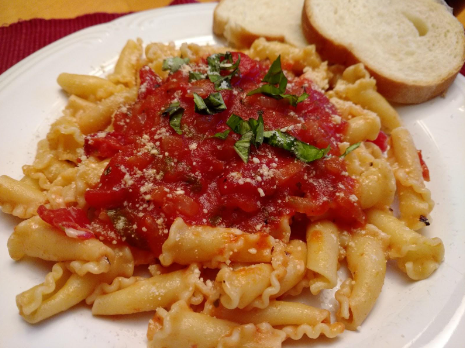 I asked Janis for her favourite dish to make for family and friends. Her response was her father's and Marcella Hazan's tomato sauce recipe. If you're looking for an easy but authentically Italian Tomato Sauce, go to our Recipe section and whip some up…make extra and keep it in the fridge for those busy nights.
You'll learn the many facets of snack food development in Canada that has brought you your favourite munchies. Pick up a copy today to read while indulging in a bowl of chips, some dip and your favourite beverage. Cheers!
Contents and images used with permission of University of Manitoba Press. https://uofmpress.ca/books/detail/snacks