A whole book on pepper? Who knew there was so much information on this spice alone!
Joe Barth provides an in-depth study of pepper throughout history and its rise to prominence in the kitchen. Pepper was used by many countries' explorers as a commodity and exchanged by merchants for other valuable trade. While India has historically led the way in pepper production, China has now surpassed them to be the world's leading producer. Historically, Europe has been the major consumers of pepper and that still holds true with the Americas coming in second.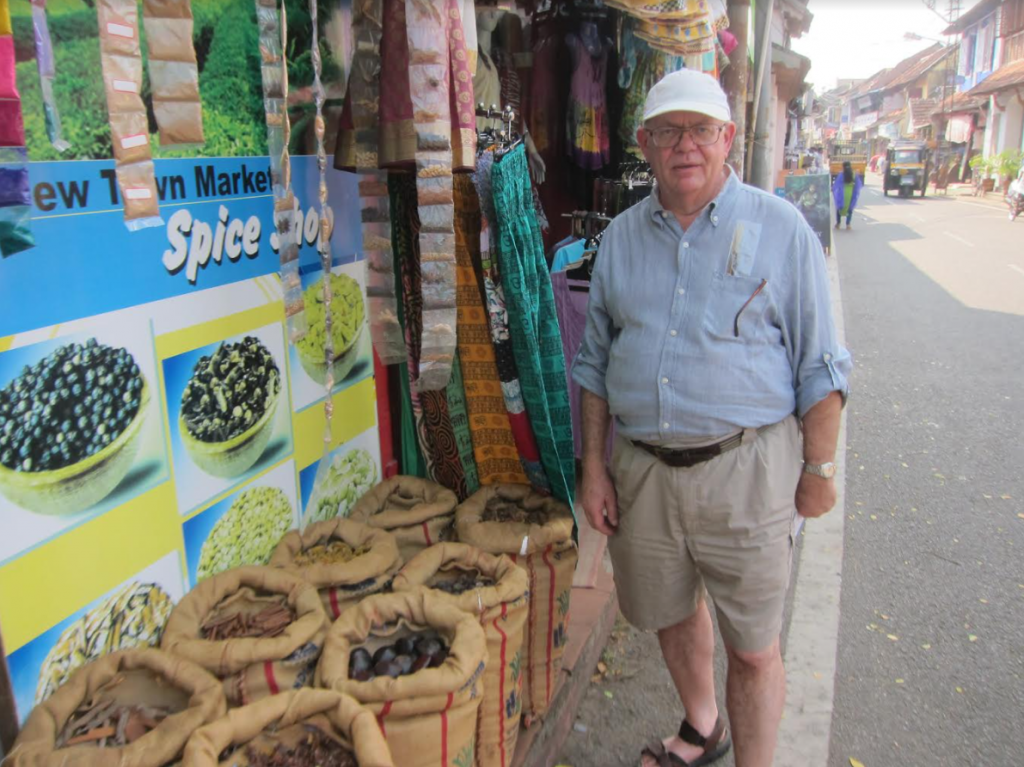 Joe's explorations into the pepper world included a trip to India that reinforced his research into pepper production. I asked him what surprised him the most about his visit to the country that historically produced much of our pepper:
"My greatest "wow" moment was arriving in India and seeing a pepper vine in full fruit growing right outside my door. I had arrived at night after a 30-hour journey and did not know it was there until morning.
My interviews with a local spice grower, a village trader in Cheruthony, and Anand Kishor, proprietor of Kuruwa Enterprises in Jew Town, Cochin (one of the largest independent spice traders in India) were most surprising and informative."
With all that background knowledge about the spice we use the most, it's time for Joe to turn his attention to how it is used in the kitchen.
"Many spices are added to food while it is being cooked. Absorption of the pepper depends entirely on the fat content of the food; however, as foods cook, the pepper aroma decreases. The essential oils and aromatic components of pepper are volatile. Even when captured by fats or by mixing into a semi-solid such as puree or gravy, the aroma disperses into the atmosphere when heated. This is why most chefs adjust the seasoning of dishes (tempering) just prior to serving. Tempering provides the best possible aroma and taste. It is also why pepper (along with salt) is the only seasoning commonly made available at the table." (pg. 106)
Although I wanted to use his pepper-infused vodka, Joe persuaded me to try his Indonesian Style Black Pepper Beef (pg 143) which we did – look for it in our Recipe section!  "It highlights the pepper aroma and taste and is much less expensive than the Singapore Black pepper crab recipe on page 142 (also very good and could be made with jumbo shell-on shrimp)."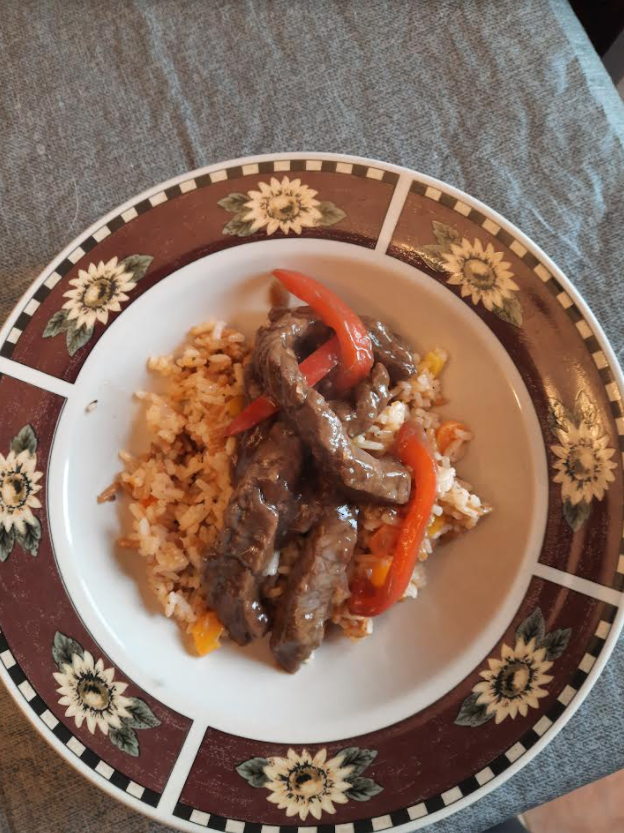 Joe also recommends the Thandai spiced milk on page 147. "Not only is this an amazing drink, but it can also incorporate crushed marijuana. Very few recipes for marijuana products are around even though it is now legal and readily available. Thandai scores big on exotic, whether you add marijuana or not."
Want to know more about the man behind the book? Check out Joe's extensive contributions to the university, hospitality and culinary worlds.
https://www.uoguelph.ca/lang/people/joe-barth
To win your own copy of Pepper, go to our Giveaway section. To purchase a copy of the book, click here!
All rights reserved by Pepper, Joe Barth, Rowman & Littlefield. https://rowman.com/