Photo: Amos Family Picnic, 1937. Taken by Harold G. Amos, at Lighthouse Beach near North Bay.
I was intrigued with this cover photo as my dad is buried in North Bay and spent his last years there. He enjoyed eating outdoors and was a social butterfly in large crowds. With this picture and others in this book, archivist Lindy Mechefske has compiled a glimpse back to when eating outdoors was fun, delicious and relaxing.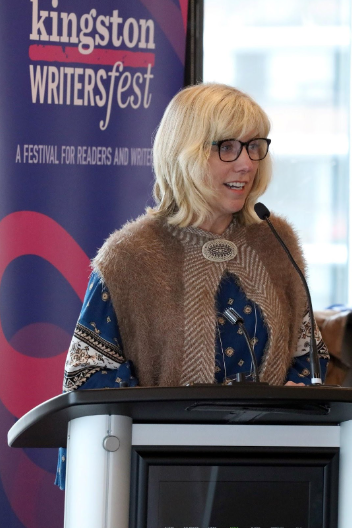 Ontario Picnics takes us all back to simpler times when gathering people – small or large groups – to enjoy a relaxing afternoon eating home cooked meals in the great outdoors was commonplace. Sunday school picnics, family reunions or a quick casual sandwich by the water with friends…connected us to each other. Unfortunately, we have lost much of that connectedness and thanks to world events like COVID, have become isolated and insular. I challenge you to re-energize your relationships and bring people together around a barbecue, a picnic or a potluck. You'll find a sense of community around the potato salad.
Let's look at some of my favourite pictures in this book: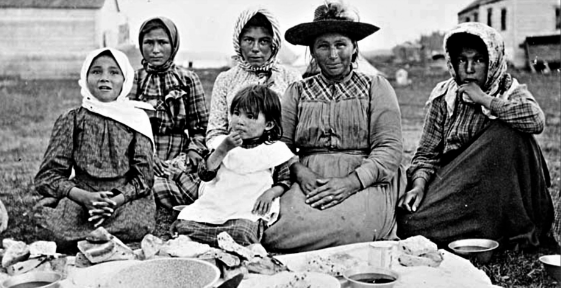 Europeans think they invented the picnic, but this photo shows that eating outdoors and enjoying each other's company is a universal pastime. Once again, it's a reminder of the past and Lindy provides this glimpse into the world of 1906: "Treaty 9, also known as the James Bay Treaty, the northernmost treaty in Ontario, was signed in 1905 and 1906 by representatives of the Cree and Anishinaabe peoples, and the Crown. At the treaty signing ceremony, Crown and First Nations representatives made formal speeches and shared a picnic meal together. The First Nations representatives signed the Treaty in good faith, only to find out that the Crown would later fail to uphold some of the major commitments made in the agreement." (LindyMechefske)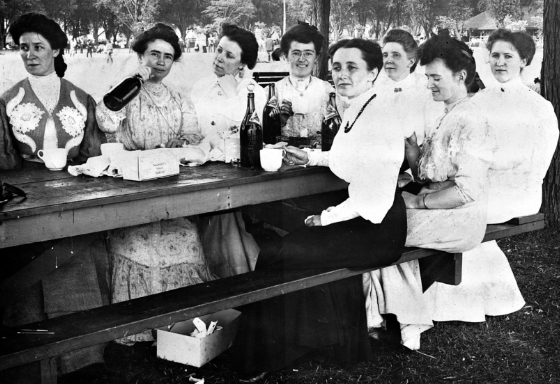 I love this picture…it reminds me of many after work shenanigans my coworkers and I enjoyed. One group we dubbed "The Carrot Club" had weekends where we reveled in fun, food and friendship and maybe a little mayhem thrown in. Working virtually for the past few years has thrown a monkey wrench into TGIF get togethers and company-inspired social events. Everyone has to work a little harder to keep connected. As the world comes back together, make an effort to join your teammates for a cup of coffee or glass of wine…it makes a difference! Lindy's back story for this picture is: "The T. Eaton Company Limited, once Canada's largest department store chain, was founded by Timothy Eaton, an immigrant from Northern Ireland. Eaton opened his first store in Toronto in 1869 and went on to open stores across Canada, with buying offices across the globe. Eaton's first catalogue was printed in 1884 and grew to become a 500-page book, with regional catalogues, a French-language edition, and distribution centres in Western and Eastern Canada. In 1911, Eaton's employed 17,500 people. The catalogue was published until 1976. In August 1999, the venerable T. Eaton Company was declared bankrupt." (Lindy Mechefske)
People throughout Canadian history have had lots to celebrate, and they usually did it with food. The Emancipation Day Picnic was no exception: "Upper Canada was the first colony in the British Empire to pass anti-slavery legislation. John Graves Simcoe, First Lieutenant Governor of Upper Canada (1791–1796), passed the Act Against Slavery in 1793. The Act ended the importation of slaves in Upper Canada and set free the future children of female slaves at age twenty-five. The Act was superseded by the Slavery Abolition Act 1833 which abolished slavery throughout the British Empire with some exceptions that were eventually eliminated. Full emancipation was finally achieved at midnight on July 31, 1838. From then on, August 1 has been recognized as Emancipation Day. Traditionally the day has been celebrated with parades and community picnics." (Lindy Mechefske)

Inside the cover of the book, are historical recipes that people would make for picnics.  In our Recipe section, we bring you the 1915 Ginger Ale Punch with my own updated version.  So very refreshing and can take on different flavours with whatever fruit is in season.  Enjoy!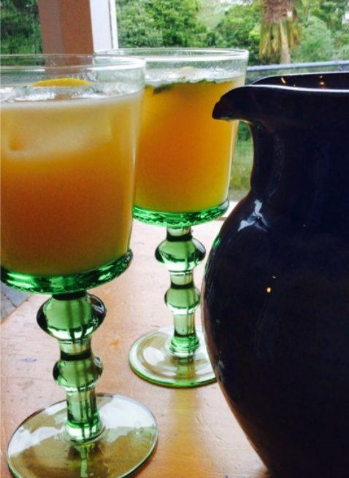 I asked author Lindy Mechefske what dish she likes to make for family and friends: "I am currently cooking my way through Spain! So I am going to say, my current favourite dish is pretty much anything Spanish but particularly Tortilla de Patatas and Chorizo al Vino Tinto. Though I've scarcely entertained during the pandemic, when my family comes home, lately we're doing tapas parties and exploring Spanish wines."
To win a copy of this amazing piece of nostalgia, go to our Giveaway section. Or you can purchase your very own keepsake at https://lindymechefske.com/my-book/ While you're there, check out Lindy's other publications: Out of Old Ontario Kitchens, Sir John's Table, and A Taste of Wintergreen. And to hear Lindy speak about her historical curiosity, watch her event page at https://lindymechefske.com/events/

Contents and images used with permission by Lindy Machefske and MacIntyre Purcell Publishing https://www.macintyrepurcell.com/books/non-fiction/ontario-picnics-detail