from Prairie Cricket Farms
Ingredients
1 cup Oats
2 tbsp Ground Flax Seed
1/2 tsp Cinnamon
1/3 cup Sunflower Seed Butter (or almond butter)
2 tbsp Raw Honey (or maple syrup)
1 Apple (peeled, cored and finely diced)
1/4 cup Cricket Powder
Directions
Combine oats, flaxseed, cricket powder and cinnamon together in a bowl. Add sunflower butter, honey and diced apples. Mix again. Roll into balls (wet hands before to prevent sticking). Refrigerate until they're firm, and store in the fridge as well.
Content and images used with permission by Prairie Cricket Farms https://www.prairiecricketfarms.com/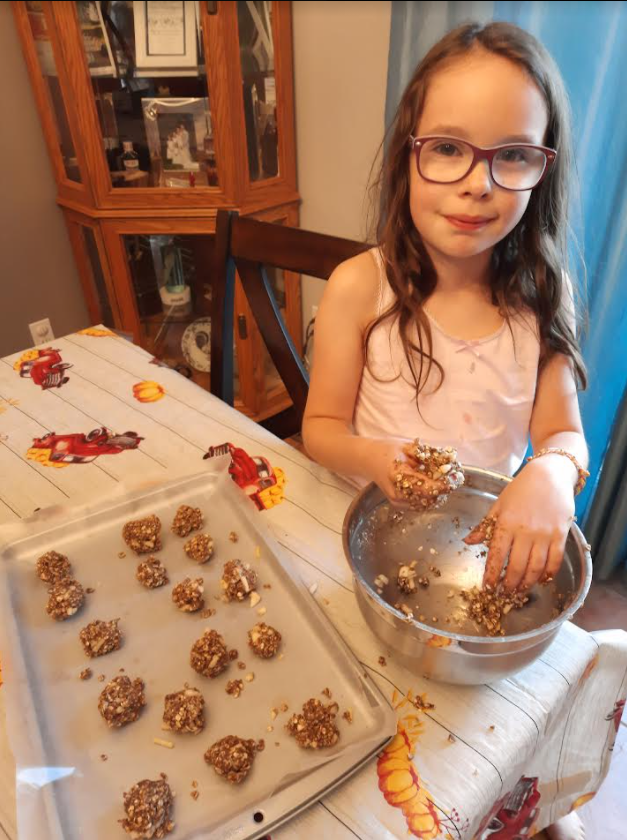 Nada's Tips & Tricks: We used maple syrup instead of the honey and peanut butter instead of the sunflower seed butter. It was really good. Easy and you can mix and match ingredients, like different fruit and butter, for a different taste. I might use crunchy peanut butter next time for an extra crunch.