Our country is opening up and what better way to explore the culinary delights Canada has to offer than to check out food festivals, culinary tours, wineries and restaurants in your own backyard and across the country. We begin this exploration in New Brunswick. When I started looking at the culinary landscape in this province, I was delighted to find some amazing people that want to share their local flavours with you.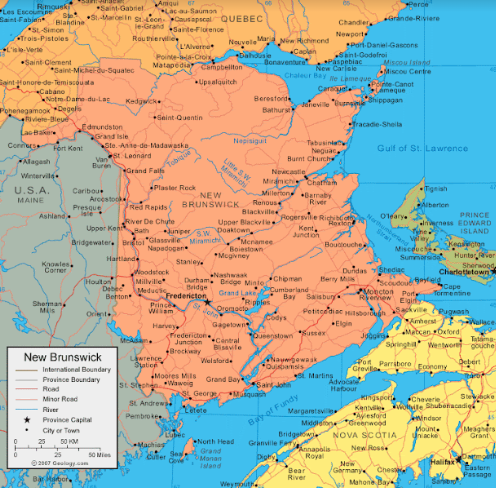 My family and I spent a week in Shediac – the perfect jumping off point to the many southern New Brunswick sites, the bridge to PEI and a quick drive into Nova Scotia. Throughout our adventure we explored the amazing food of Acadia and the ocean.
I was amazed to discover wineries – one doesn't think of New Brunswick wines when choosing a bottle for weekend dinners…but voila, there they are. Historically, the Vikings ventured into Eastern New Brunswick and developed wines from local fruits that lives on to this day: climate-hardy grapes, apples, blueberries, raspberries, strawberries, cranberries, blackberries, peaches, cherries, rhubarb, and sea buckthorn. https://www.craftalcoholnb.ca/stories/new-brunswick-wine-from-vikings-to-vintages/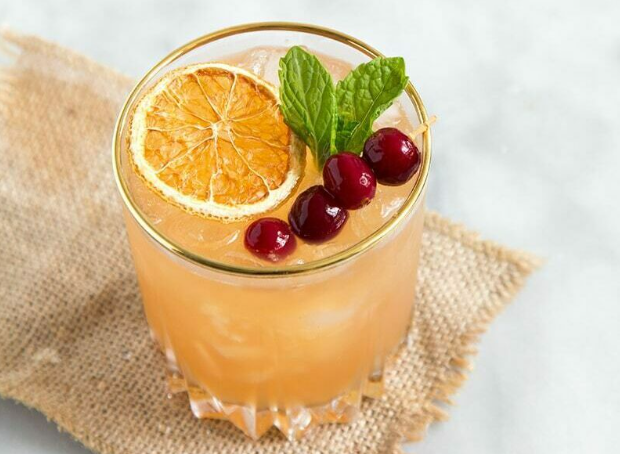 Distilleries in New Brunswick are also providing us with some localized spirits. Try this recipe from Distillerie Fils du Roy when cooling your heels on the back deck:
Thériosé
Mix together:
1/2 oz Distillerie Fils du Roy Thério
1 oz orange juice
2 oz cranberry juice
Ice
Garnish with dried orange wheel, fresh cranberries and a sprig of mint.
Want to be adventurous when visiting New Brunswick while being true to your foodie spirit? There are many tours to enjoy local flavours and experiences. How about having dinner on the ocean floor during low tide at Hopewell Rocks: https://www.bayoffundyadventures.com/service-offerings/savour-the-sea-caves%3A-an-ocean-floor-culinary-adventure or check this out:
If you like your beer, Saint John has a tour for you: https://www.uncorkednb.com/tours.html and pick up some fresh food at the City Market to make with dinner and enjoy your pick of beer.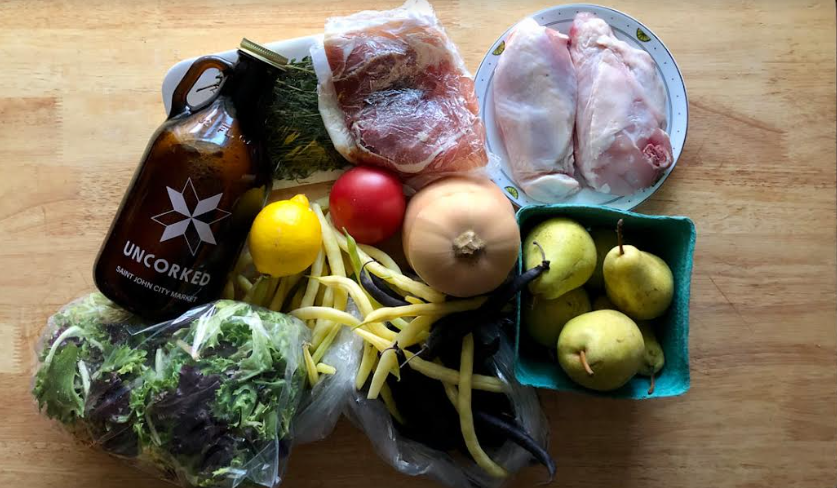 Or you can visit my beloved Shediac and take one of three tours from https://www.vivashediac.com/ : the Sunday drive that takes you to five culinary destinations; the Bar Hop where you can visit local pubs and breweries; and the Foodie Tour for three hours of culinary delights.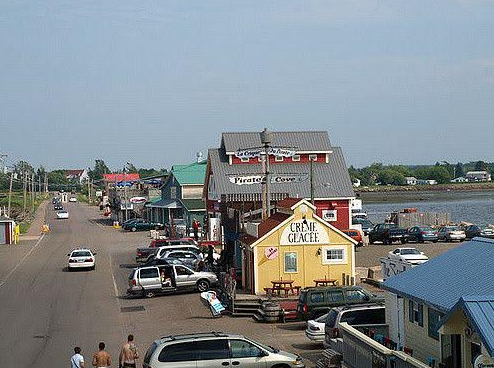 For a truly unique Farm to Table experience provided by an event planner extraordinaire, check out https://www.facebook.com/FarmToTableNB/ Chanelle Belliveau offers monthly cooking classes, seasonal communal table dinners and slow-living workshops, that focuses on community building and creating experiences around locally-sourced ingredients. Jump on this foodie bandwagon!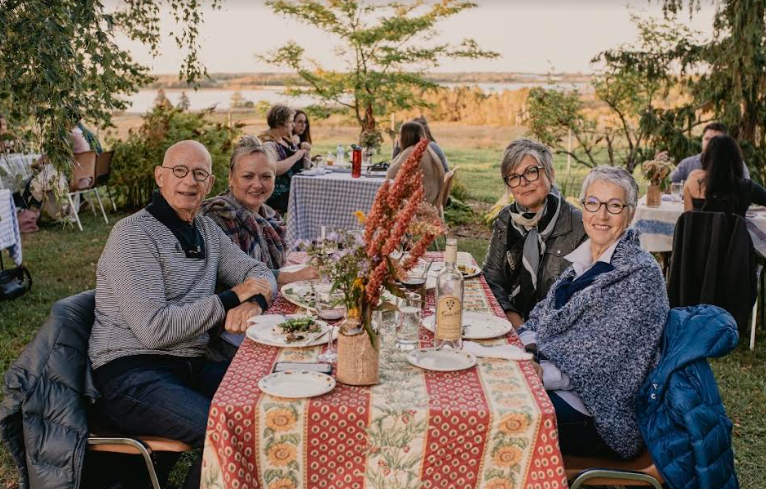 Want to visit New Brunswick in the winter? Don't dismiss the culinary opportunities like Chanelle's Farm to Table outdoor dining experience in the snow. https://www.facebook.com/FarmToTableNB/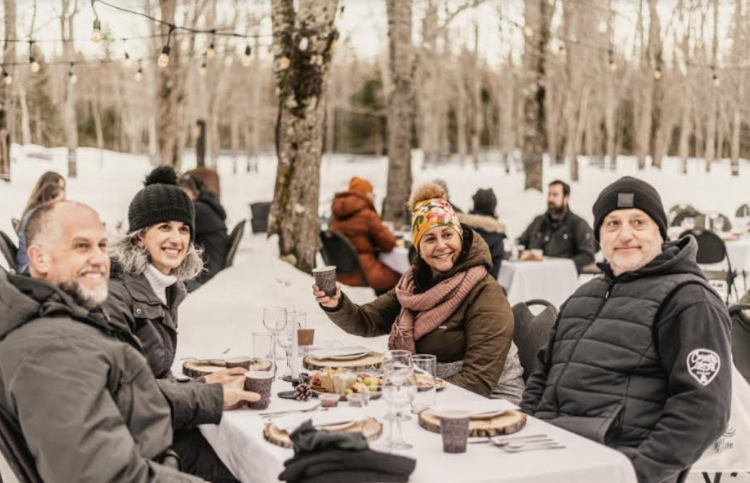 We've included a recipe for East Coast Mermaid's New Brunswick Coldwater Shrimp Roll Recipe from New Brunswick's resident mermaid, Crystal Richard.  Take a look at her bio and see she is the real New Brunswick deal: "East Coast Mermaid is a travel and lifestyle brand dedicated to helping you develop a coastal crush on New Brunswick. A salty resource for Maritime adventures, summer island hopping and planning the perfect New Brunswick vacation with an ocean view; East Coast Mermaid is your destination for all things coastal life in Atlantic Canada. From seafood to seaglass – the best mermaid secrets are shared here." Go to our Recipe section and make this divine version of a lobster roll using fresh coldwater shrimp.  And for more delectable recipes from the Mermaid, check out her website at https://eastcoastmermaid.com/ – great tips for where to explore New Brunswick's culinary scene!
Do you like food festivals? Taste local spins on favourite dishes like ribs and beer and you have a fun day ahead of you. Check out what's on the calendar at https://tourismnewbrunswick.ca/festivals-events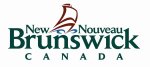 Try island hopping by taking a ferry to Grand Manan Island, Deer Island or Campobello Island where you can have lunch at The Prince Café located in the summer home of Franklin D. and Eleanor Roosevelt. Fresh haddock in your fish tacos is the must have item on the menu. https://www.rooseveltcampobello.org/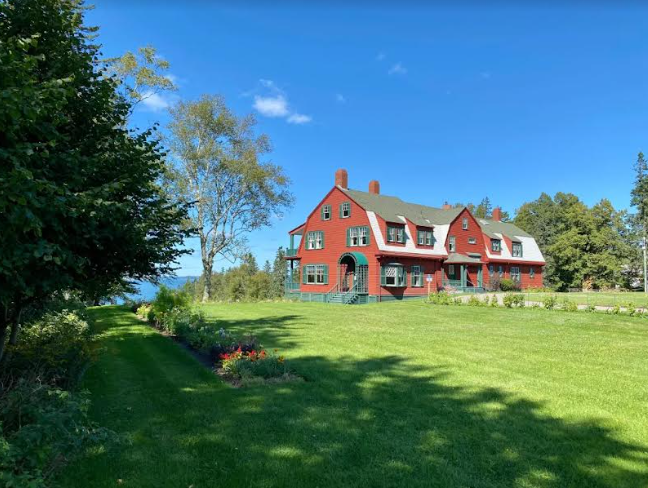 And while you're waiting for your trip to New Brunswick to begin, grab some cookbooks authored by great chefs in that province…you'll want to whet your appetite with some local dishes! https://tourismnewbrunswick.ca/story/cookbooks-every-foodie-new-brunswick-needs Look for these cookbooks on our website in the future – we'll be shouting their praises soon!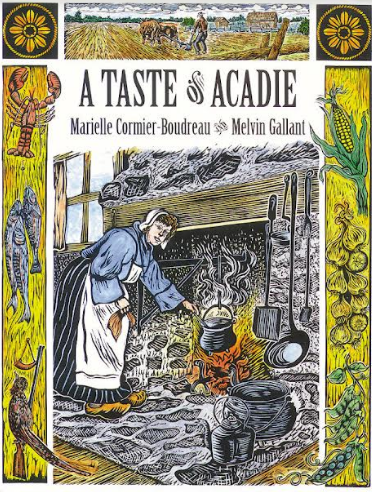 We want you to win a keepsake from New Brunswick…be inspired by the newcomers to the region in A Taste of Acadie cookbook in our Giveaway section.

Contents and images used with permission by Tourism New Brunswick. https://tourismnewbrunswick.ca/food-and-drink