I love learning the inspiration that gets a chef's engine running and why they put the gruelling effort into a career that has long hours, workplace challenges and has taken a huge hit in the past few years. Instead, ask yourself the same question chef Suzanne Barr did…why do you cook? Because it makes you happy? Because it makes the special people in your life happy? Because it connects you to your roots and memories? https://suzannebarrfood.com/
My Ackee Tree answers all these questions in this look into the inspirations and influences that took Suzanne from her humble Jamaican-Canadian-American beginnings and rose her to the top of the Canadian culinary industry. "I don't like sitting still, and music is my medicine, my constant inspiration. I see flavours and smell colours and want my dishes to be music, to do to bellies what the tunes do to my soul." What a wonderful perspective into Suzanne's creativity.  
Suzanne developed her work ethic early in her career and applied it to every aspect of her culinary and personal life: "Don't let this opportunity pass without giving it all you can. If you don't know every aspect of your role, go in early and stay late. Learn."  Life is so much more interesting when you're looking to learn and how to apply that knowledge.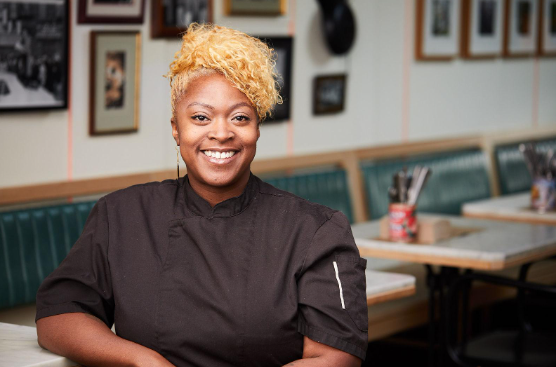 After circumnavigating opportunities around the world, Barr's restaurant in Toronto, Saturday Dinette, opened on Logan Avenue. My dad's first shoe repair shop was at Logan and Queen and where I spent the first few years of life, living above the shop. It's a place that embraces both 50's architecture and gentrification showcasing new and younger influences.
Opening a restaurant, giving birth, and stellar reviews meant 2015 was Suzanne's year. And it continued to be a success story for three years…until it wasn't, thanks to petty and vengeful landlords. That didn't stop Suzanne from exploring opportunities like partnering with other restaurant ventures. Then the pandemic hit and it would become quite clear that black and Indigenous chefs were at the mercy of white corporate greed. https://suzannebarrfood.com/
That lesson spurned Suzanne into social advocacy work that raises awareness around so many inequalities in the food industry. She's a champion of thousands of people needing a voice that knows their experience from the inside… you go girl!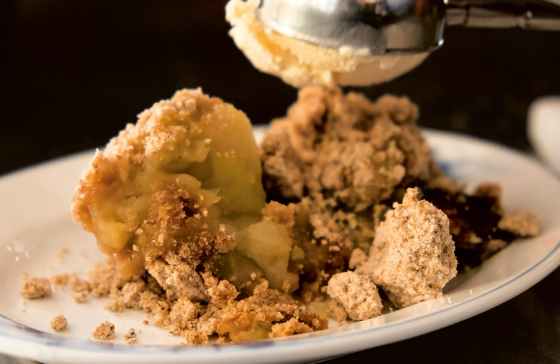 At the end of the book, Suzanne shares some recipes from her Jamaican roots and culinary experiences. We thought you'd like to add her Nicey's Dutch Apple Pie to your holiday menu – get it in our Recipe section. Easy and so delightfully delectable!
My Ackee Tree would make a great present for the foodie on your gift list. Win a copy in our Giveaway section or go to https://suzannebarrfood.com/new-page-3 and purchase a few copies (pssttt… makes a great hostess gift!).
Excerpted from My Ackee Tree by Suzanne Barr and Suzanne Hancock. Copyright © 2022 Suzanne Barr and Suzanne Hancock. Published by Penguin Canada, a division of Penguin Random House Canada Limited. Reproduced by arrangement with the Publisher. All rights reserved. https://www.penguinrandomhouse.ca/books/622183/my-ackee-tree-by-suzanne-barr-with-suzanne-hancock/9780735239500