I'm a big fan of mussels and whenever I see it on a menu, it's my go-to lunch. This seafood is so versatile, being eaten in its shell or shucked to include in pasta, soup or stew recipes. I finally convinced my granddaughter to try it and now a new generation is enjoying this splendor of the sea. So it was a personal pleasure to receive and review this cookbook by authors Alain Bossé and Linda Duncan – two people who are also enamored by this delectable mollusc.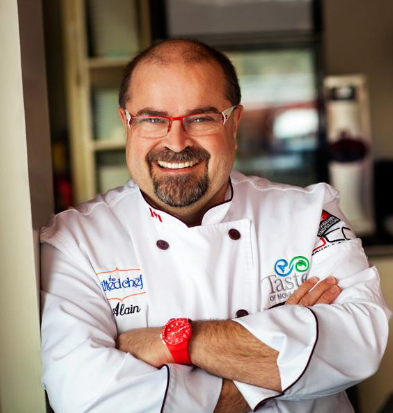 Alain Bossé is a renowned Canadian chef with his "The Kilted Chef" title. His extensive experience in the culinary world brings a focus on fresh and local ingredients. Alain adds an Acadian touch to all his dishes. Check him out at https://kiltedchef.ca/ and be sure to sign up for his Brigade subscription https://kiltedchef.ca/product/brigade-6-month-membership/
Linda Duncan has supported the mussel industry and has made it her life career. As past Executive Director of the Mussel Industry Council, Linda now enjoys her seafood in Bermuda. https://twitter.com/musselmama How did the collaboration of these mussel enthusiasts come about? Linda tells us, "Alain and I started working together for the Mussel Industry Council where I was the Executive Director– he was a Maritime chef I hired to cook at our booth at SIAL, the largest food innovation trade show in North America. We had finished a day's work, were having a drink at our hotel and after talking a bit, we both shared that we wanted to do a cookbook. Mussels was born."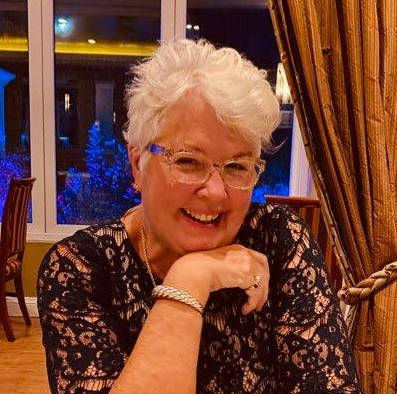 If these little black shells have kept your mussel experience at restaurants only, you'll be pleased with the information these authors provide before starting your seafood adventure. Educating us on how, where and when mussels are farmed to what to look for when purchasing fresh mussels, you'll be equipped to tackle the many recipes included in the book. I love Sweet Thai Chili on anything and was thrilled with Linda's response to my question of what her stand-out experience with mussels entailed: "I have cooked over 7,000 lbs. of mussels and the stand-out experience isn't what you would think. In our cookbook there is a recipe for Sweet Thai Chili Mussels (Pg 100 in Mussels) and the flavour of the broth is extraordinary.  We use to go to a lot of trade shows for restaurants and chefs and would often cook this recipe.  You are hours on your feet, with no breaks, so I would sip the beautiful taste of this broth.  Sometimes I would also have the mussels but it isn't rude to sip from a cup but would be if I was eating."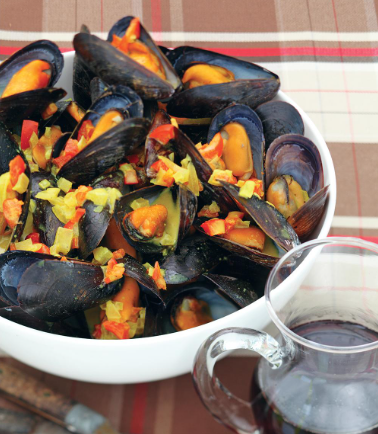 I've had my share of mussel chowders and mussels in a wine sauce, so to venture beyond the basics was a delightful treat. From salads to tacos, pizza and shooters, Alain and Linda push the boundaries of how and when to use mussels. I tried the Canadian Curried Mussels made with maple syrup – it was divine. A perfect meal for Valentine's Day in true Canadian fashion. Check it out in our Recipe section. Recipes to accompany the mussels are also provided. I gave the Buttermilk Cornbread Muffins a try and it was amazingly moist and hearty! Alain loves the Canadian Curried recipe – "We're particularly fond of our maple curry muscle recipe and make it quite often, we enjoy it and I think friends look forward to it when they come to visit. Living in Nova Scotia, we have access to amazing fresh seafood and can't get enough of it!"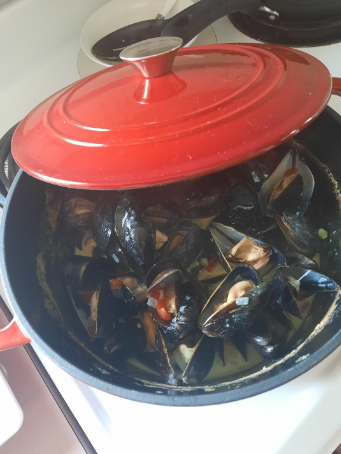 What is Linda's favourite dish to make for family and friends? "Seafood chowder would be my go-to dish, always a little different each time in terms of which ingredients are available. I always use mussels for the base. The broth from cooking them is much tastier than clam juice." Chowders are also my favourite dish to make in the winter and will have to include mussels next time!
This cookbook is a keepsake…be sure to get a copy at https://kiltedchef.ca/product/mussels/ or if you're feeling lucky, go to our Giveaway section and win this seafood delight!
Cover image and Canadian Curried Mussels photographs printed with permission from Whitecap Books Ltd. https://www.whitecap.ca/Detail/1770502149