There's something truly magical about wandering through the lush forests, connecting with nature, and engaging in the quiet hunt for one of the most intriguing and diverse life forms on this planet – mushrooms! For me, mushroom picking holds a special place in my heart as it reminds me of the cherished moments I spent with my Aunt Lydia, a dedicated member of the Mycological Society of Toronto. https://www.myctor.org/ Her passion for fungi was boundless, and I'm certain she would have been enamored by the beautifully illustrated guide to mushrooming that I recently came across.
The book, Mushrooming: The Joy of the Quiet Hunt – An Illustrated Guide to the Fascinating, the Delicious, the Deadly and the Strange, is an exquisite production that delves into the captivating world of wild mushrooms. Its pages are adorned with insights, anecdotes, and details over 120 common and charismatic fungi found across the northern hemisphere. Whether you're an enthusiastic beginner or an experienced mycophile, this guide has something to offer for everyone.
Mushrooming provides a fresh perspective on the diverse array of fungi out there, ranging from delectable edibles to perilously poisonous species. The book highlights the beauty of mushrooms like candy caps, earth stars, puffballs, and prized chanterelles, as well as the sinister allure of deadly varieties like the bloodless destroying angel. It's a mesmerizing journey into the natural world, where mushrooms are named after fairies and demons, and some species bear an uncanny resemblance to woodland birds, leading them to be mistaken for targets by hunters. The book reveals the astonishing fact that some mushrooms glow in the dark, adding an ethereal touch to their already captivating allure.
The guide is brought to life by two exceptional talents – Diane Borsato and Kelsey Oseid. Diane, an artist, naturalist, and educator, holds a deep appreciation for mushrooms and has showcased her captivating work involving these fungal wonders in galleries and museums worldwide. Her passion for nature shines through her contributions to the book, inviting readers to view mushrooms with wonder and awe. www.dianeborsato.net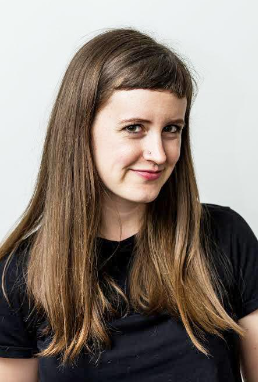 On the other hand, Kelsey Oseid, an illustrator, author, and amateur naturalist, adds her artistic flair to the guide. Her gouache illustrations are not just visually stunning but also educational, focusing on natural history subjects, taxonomy, biodiversity, and human connection to the natural world. Her dedication to depicting the intricacies of fungi through art makes this book a treat for the eyes. Check out her mushroom tattoo stickers at https://kelzuki.com/products/rainbow-of-mushrooms-tiny-temporary-tattoos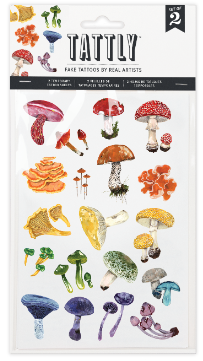 Although the book has no recipes, we wanted to entice you with one from Enviro Mushroom. Make the King Oyster Cheese Popper in our Recipe section and elevate your stuffed mushroom game! I love stuffed mushrooms and using a different vehicle for the stuffing makes a great impression. Change things up and add a jalapeno or some hot sauce for an authentic popper bite from your favourite appetizer menu. https://enviromushroom.ca/king-oyster-cheese-poppers/
For those passionate about nature, foraging, or simply embracing the quiet hunt for mushrooms, this book is an essential addition to your collection. Let it expand your perspective, connect you to the natural world, and enrich your life in ways you never imagined. Whether you're in a dense forest, a city park, or browsing your local market, may the wondrousness of fungi fill you with awe and reverence for the beauty that thrives right beneath our feet.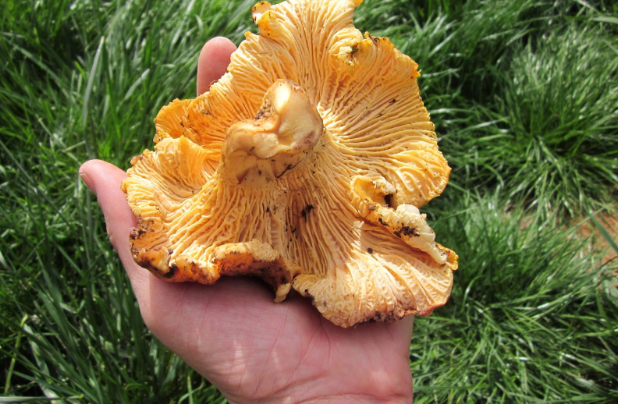 So, gear up, grab your basket, and embark on a thrilling journey of discovery – for the fascinating, the delicious, the deadly, and the strange await your keen eye and curious spirit amidst the world of mushrooms. Pick up a copy of this book at https://douglas-mcintyre.com/products/9781771623377 or win it in our Giveaway section. Happy mushrooming!

Contents and images used with permission by Douglas & McIntyre. https://douglas-mcintyre.com/products/9781771623377