Growing up in Hamilton in the Italian neighbourhood called the colonia, author Vince Argo paints us both a cultural and culinary picture of his youth.  His mother, Grace, is the central figure of all his stories and her role in his life and in the kitchen.  Anyone with a grandmother whose sole purpose was to feed you good food, will tell you that memories were made in the kitchen.  Vince took those memories and shared them with us weaving recipes and cultural explanations into his story telling.
Vince taught high school English and served on the Hamilton City Council for many years, some of which were as mayor and deputy mayor. He ran his own life insurance and employee benefit consulting company. His latest book, The Good Doctor, won the 2012 F.G. Bressani Literary Prize for Fiction and was a finalist for the Scotiabank Giller Prize Reader's Choice contest.  Here he is reading from In Grace's Kitchen at the launch of the Waterfront Centre in Hamilton (thanks to Boris Hofman for this video):
On September 4, 2020, Vince passed away in his 84th year. Hamilton has lost a treasure. But he left behind a book that brings the true Italian culture and food to us. Vince provides insight and recipes for Zuppa, Il Primo, Il Secondo, Contorni, Insalata, Dolci, Fromaggio e Frutta, and Coffee and Digestivo. We feature meat lasagna in our Recipe section. As a prelude to the "lasagna and other baked pasta" chapter, Vince gives us some insight into the role of this pasta in his family's life:
"Baked pasta is a long-held Italian tradition that seems to have become less popular in recent years – perhaps because it's more work than usual pasta dishes. Another reason may be the modern trend to enjoy pasta al dente (with a little more tooth, or a firm bite), rather than the soft bite of lasagna.
Nevertheless, baked pasta dishes are delicious, and the colonia version, called pasta arrostita, was considered the ultimate meal.  It was reserved for important occasions. Family members would sigh in disappointment when they heard, "There's no pasta arrostita today," on a Sunday."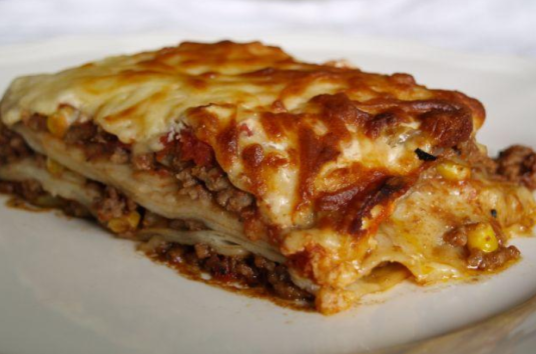 To order your own copy of this delectable book, go to https://bookstore.wolsakandwynn.ca/collections/non-fiction/products/in-graces-kitchen-memories-and-recipes-from-an-italian-canadian-childhood or go to our Giveaway section to win a copy!
Content and Images used with permission by Wolsak and Wynn Publishers Ltd.