from Outdoor Cooking from Tide's Table
These wings are great served hot off the grill, but they also make a nice addition to any picnic. Make a jug of ice-cold lemonade to take along.
Serves 8
3 lb chicken wings
6 oz frozen lemonade concentrate, thawed
3 Tbsp Worcestershire sauce
¼ tsp hot sauce
½ tsp dried oregano
½ tsp dried thyme
½ tsp chopped fresh garlic
½ tsp salt
½ tsp freshly ground black pepper
Cut chicken wings into 3 pieces, using the meatier sections and saving the tips for stock.
In a shallow glass dish, stir together the remaining ingredients. Add chicken.
Refrigerate for at least 8 hours or overnight, turning occasionally.
Preheat barbecue to medium.
Place chicken pieces on oiled grill. Cook for 20-25 minutes, basting and turning frequently, until chicken is tender.
Copyright © 2000 by Ross and Willa Mavis Reprinted from Outdoor Cooking from Tide's Table by Ross and Willa Mavis by permission of Goose Lane Editions.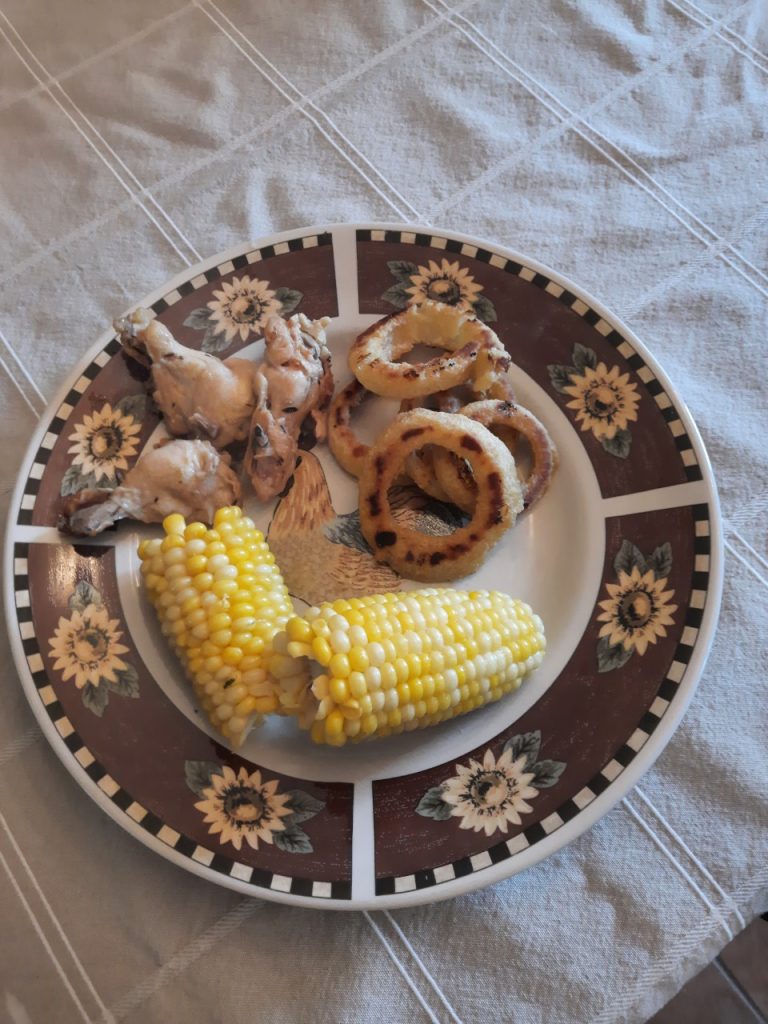 Nada's Tips & Tricks: The family loved these wings – the marinating is important to get all the flavours into the wings. The day we planned on this barbecue, it was cold and rainy so I put them in the oven at 350 degrees for 30 minutes – they didn't have the grill marks but were oh so tender!