When you grow up with parents selling magic mushrooms in the Netherlands, what's the best business for you to get into here in Canada? Why mushrooms of course! Andrew "Kobo" Kobayashi took this inspiration and his love of gardening and urban farming and developed a business model to promote (regular!) mushroom growing accessible to everyone.
"The process of growing mushrooms was also very fascinating. We can locally source sawdust and wheat bran, which would normally be waste products from other industries, and turn it into food. They do not require any outside energy to grow such as the sun, or powerful artificial lights making this a more sustainable solution with problems like climate change on the rise. With the right conditions and some patience, they seem to just appear out of nowhere, right before your eyes." https://happycaps.ca/pages/about
A few years later, Andrew invited his childhood friend to join him in this venture and Andrew Hatfield helped to grow this business into the success it is today.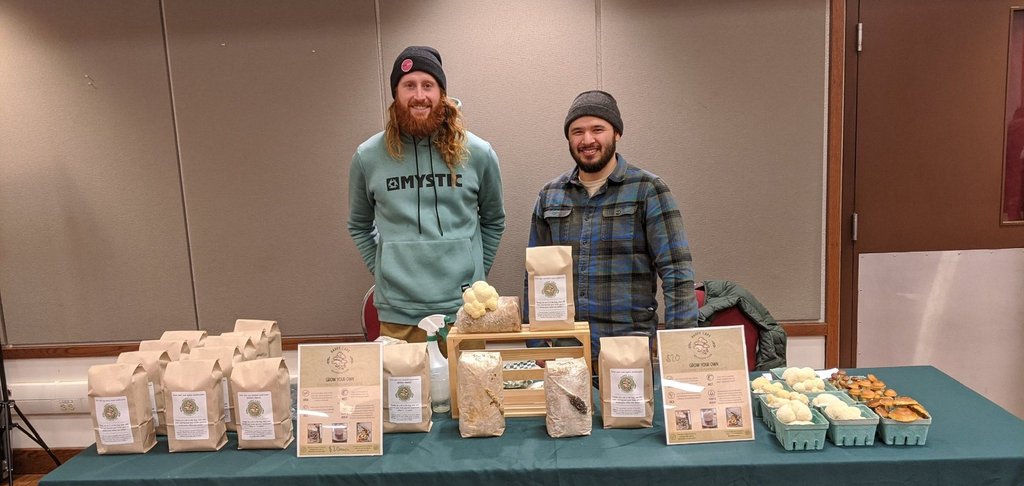 Kobo (Andrew 1) and Hatty (Andrew 2) developed a "grow your own kit" so anyone can experience watching mushrooms grow right before their very eyes. With very little space required, a few mists of water a day, you will have the freshest mushrooms to add to your dishes. And you will taste the difference!
Kobo of Happy Caps recommended making Lion's mane mushroom 'crab' cakes. Unfortunately, I couldn't find any close to me – should have ordered Andrew's mushrooms online!!  So instead, I made Chicken and Mushrooms in a Creamy Dill Sauce from this week's Book Review, The Big Book of Jo's Quick and Easy Meals – check it out in our Recipe section.
To win one of all three of Happy Cap's kits go to our Giveaway section. And to purchase the kits (great hostess gifts!!) go to https://happycaps.ca/collections/grow-your-own-mushroom-kits#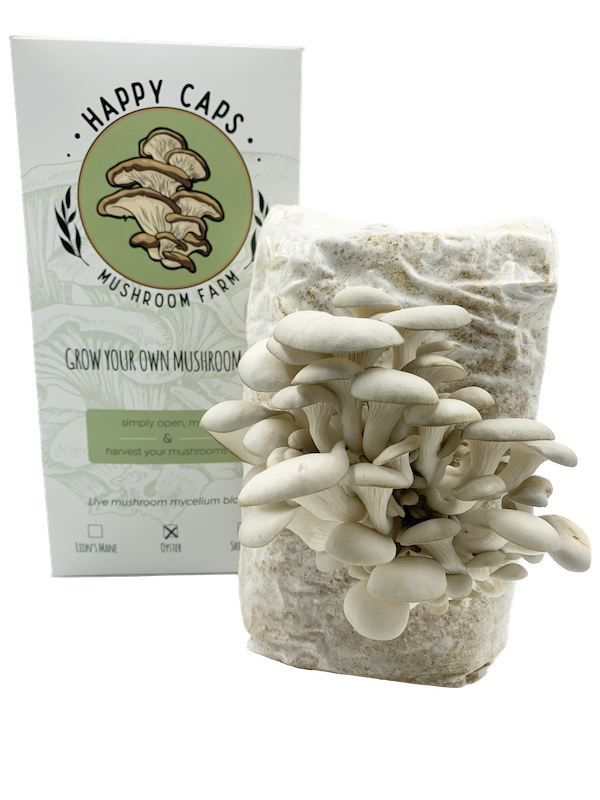 Content and images used with permission by Happy Caps Mushroom Farm. https://happycaps.ca/