Spring is here and it's time to brush off the winter blues with cleaning up the barbecue and entertaining outdoors.  To get you started, BBQ Master Ted Reader provides you with the information and delectable dishes to inspire your new season of grilling in this cookbook.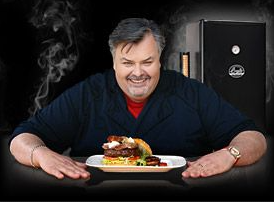 With 21 cookbooks in production and owning 75 grills and smokers, Ted is the Canadian grilling guru.  And his infectious and enthusiastic persona when you see him in action is truly inspiring. But don't be fooled…this man has some serious training and experience to back up his brouhaha from culinary professor to fine dining service.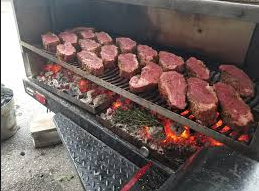 I like to ask chefs what their favourite go-to dish to make for family and friends.  In Ted's shy and demure (sic) way, its charcoal grilled steak (to be a little more specific, 2 inch thick, 28+ dry aged Bone-in NY Strip Steak, grilled Rare or Bone-in Rib Steak about 2 inches thick grilled medium rare, or bone-in Filet grilled rare; topped with either lobster or fois gras, and I'm in heaven!). See – not enthusiastic at all!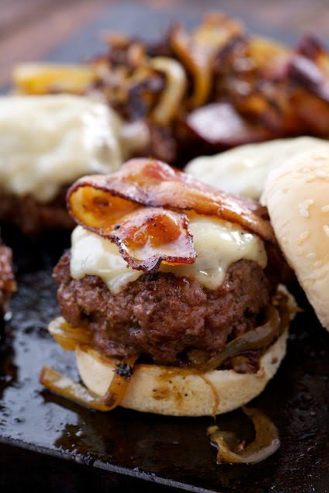 We tried the Stone Grilled Butter Burgers – you'll want to grill these delicious morsels in our Recipe section.  It's the fried onions and mustard sauce that gives this burger a boost.  Need a little tutorial on how to grill some choice cuts of meat?  Check out some videos featuring Ted and his grilling style at https://www.tedreader.com/videos/ like this one: 
While Ted is flying around Canada and the world showing off his grilling skills, he also wants you equipped to be your own grilling master with his line of sauces and rubs: take a peek at https://rockpapermerch.com/collections/ted-reader – any of these products will set you up for the best barbecue you've ever tasted!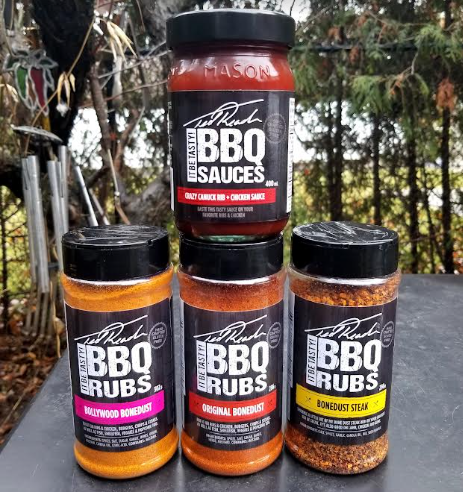 While you're there, purchase a copy of any of Ted's cookbooks including Gastro Grilling or win an autographed book in our Giveaway section.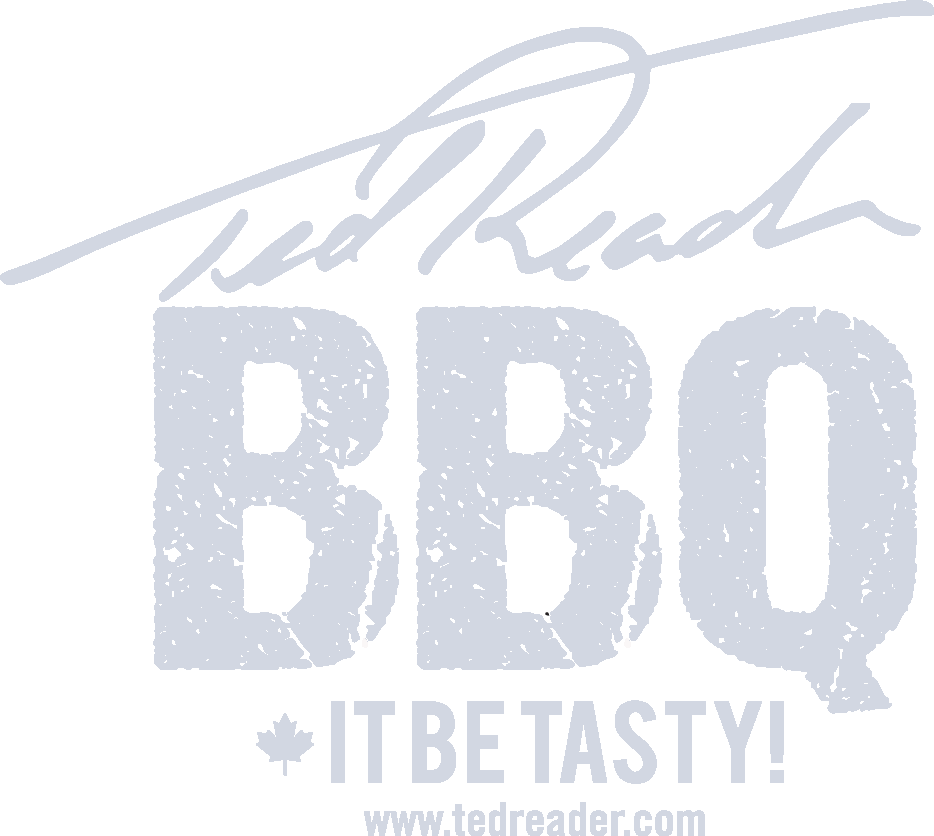 Contents and images used with permission by Ted Reader.  https://www.tedreader.com/