June 27 is Multicultural Day in Canada and I found the perfect cookbook to celebrate the many culinary influences in our country. As a child of immigrant parents, it's important that we all feel safe and accepted in Canada. Celebrating other cultures is never more important than now in light of the political wranglings of a small, disenfranchised group. I encourage you to explore your community and be adventurous with trying new cultural-specific restaurants and foods. And sit down and chat with the owners and understand that we are all connected as human beings and share struggles and dreams.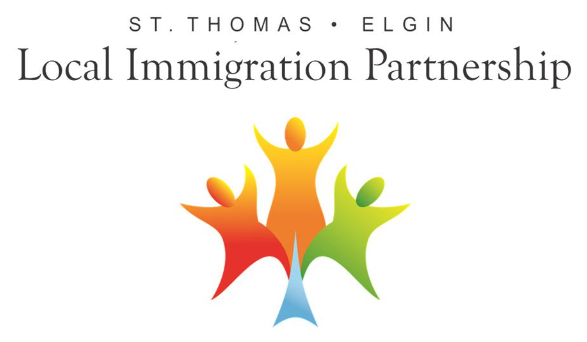 The St. Thomas-Elgin Local Immigration Partnership wanted to provide their community with a glimpse into the kitchens of people who decided to make a new life in Canada. "A key component needed to manifest a sense of belonging is opportunities for immigrants to showcase their stories of how they came to call our community home. Through sharing experiences, long-time residents and Canadians can gain an understanding of why people immigrate and choose to settle in our small rural region." STELIP
In From There to Here we are invited into the culinary worlds of Cambodia, Taiwan, Japan, Sudan, Poland, Transylvanian Saxon, Britain, Low German, Columbia and Jamaica. Each person told their immigrant story and contributed three to four recipes that you'll want to try…a great way to dabble in some food you wouldn't otherwise make. "We know that food is a social connector, and sharing food is for many an act of love and support. More so, family recipes and dishes are often cherished heirlooms passed down from one generation to the next. They are items that transcend physical space but carry with them memories and family history." STELIP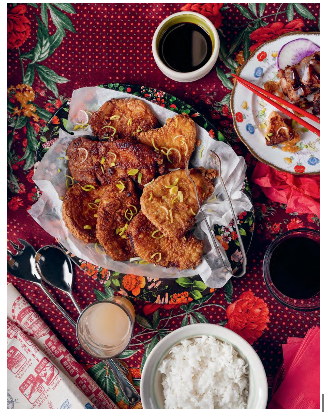 Shao wanted to share his favourite street food from Taiwan – fried pork chops – try it yourself in our Recipe section. We did and it transported me to the time I had the pleasure to visit Taiwan a few years ago. The Taiwan tourism department granted my husband and I a trip around the island of Taiwan where we enjoyed the culinary influence of different countries that ruled in Taiwan's history. We tried various street food including sugar cane water, goose eggs in broth (see below), fried lizard and snake and so many other unique local delights!
This book brought the wonderful photographic talent of Alieska Robles https://hamakamakes.com/fromtheretohere and graphic designer/prop stylist Amanda DeVries https://amandadevries.com/ together – their beautiful work is evident throughout the cookbook. In chatting with Amanda, her culinary exploration is bringing her farm world, styling expertise and love of food to a new cookbook – I look forward to reading it soon!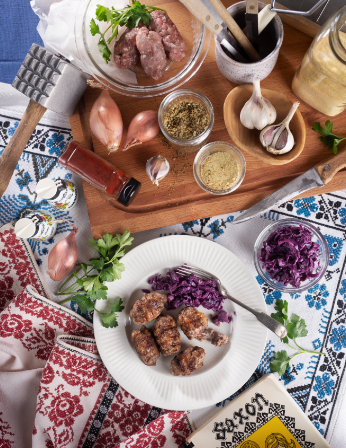 Head over to our Giveaway section to win a copy of this wonderful cookbook. Or purchase a copy and support the great work of St. Thomas-Elgin Local Immigration Partnership at https://stelip.ca/cookbook/
Content and images used with permission by St. Thomas-Elgin Local Immigration Partnership. https://stelip.ca/