As soon as you say French cooking, you hear the collective sigh meaning it must be complicated and labour intensive.  Author Mardi Michels (eat.live.travel.write) is here to show you that French dishes don't have to be out of your reach.  In her debut and wildly successful book, In the French Kitchen with Kids, Mardi dispels the myth and inspires everyone, including kids, to produce amazing food that many shy away from.  This book is the next chapter in the cooking with kids series.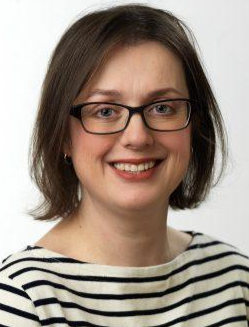 Mardi is a schoolteacher in Toronto having circumnavigated the globe to get there…born in Australia and having worked in Hong Kong, England and France. She now intertwines her love of cooking with teaching children to begin exploring the culinary world…what a great skill to impart to the next generation!
Along with writing culinary contributions to the likes of Jamie Oliver and others, Mardi writes a blog of her love of food and travel…check it out at https://www.eatlivetravelwrite.com/ With her husband Neil, a butcher and wine connoisseur, follow their experiences that will inspire you to try new foods and explore interesting places. And if you prefer Mardi to hold your (or your kids') hand while exploring French cooking, check out her classes to find a good fit. https://www.eatlivetravelwrite.com/classes/ And when you're planning a trip to France, book a stay at their home available for travelers: https://neracvacationrental.com/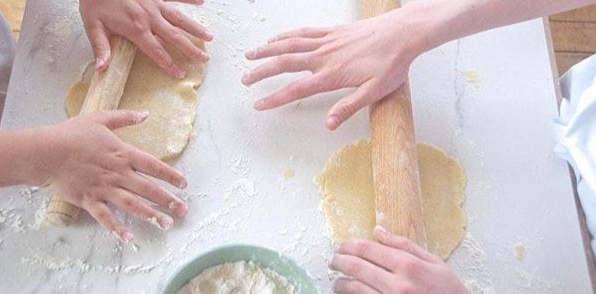 On our Canadians + Food page, we explore culinary travel throughout the Quebec Maritime region. We also showcase Mardi's book, French Food For Everyone (dinner) and a fish & veggie dish in our Recipe section. While there, look for the Chocolate Custard Twists recipe from the After School Snacks book featured here. This delightful book makes desserts and sweet snacks easy to make with some having step-by-step pictures and instructions to ensure you are happy with the delicious results.
You'll want to win either the Dinner or After School Snack books of French Food for Everyone in our Giveaway section. Can't wait? Go to https://www.eatlivetravelwrite.com/classes/ and purchase your own set of these wonderful books! Perfect gifts for children and adults who love to explore new cuisines and recipes.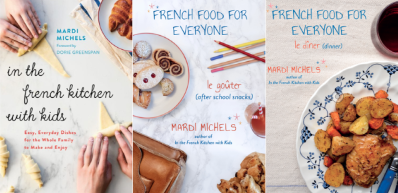 Recipe and images excerpted from © Mardi Michels (MLM Publications 2021) https://www.eatlivetravelwrite.com/books/