We're travelling to New Brunswick this week in our culinary sojourn across Canada. Last year, we met some interesting foodie folks there – check them out at https://canadiancookbooks.ca/new-brunswick/ Now we want you to try some authentic recipes from New Brunswick through the taste buds of author Karen Powell.
Karen authored Taste of New Brunswick and the original Flavours of New Brunswick (both out of print now) and compiled her 150 favourite recipes in this updated version. If you've been fortunate to spend time with a Maritimer, their enthusiasm for good food and great conversations will have you feeling like you've come home. These recipes remind me of those wonderful experiences.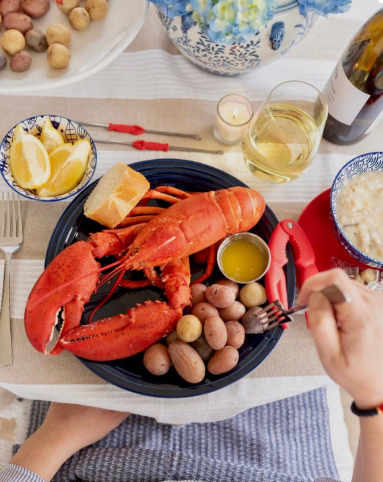 https://cottagebythebayofcocagne.com/
The book is divided into a few categories: Staples (soup, salads & mains), From the Sea (appetizers, pasta and lighter fare), Sides (dips, dressings and veggies), finishing with the ubiquitous Sweet Treat (cookies, sauces and crowd-pleasers). If you're looking for recipes that are easy and comforting, this is the book for you.
I have made many variations of stuffed mushrooms and I know this one will quickly become one of your favourites. Try Karen's Lobster & Spinach Stuffed Mushrooms in our Recipe section. Use smaller mushrooms for a side dish or larger portobello ones as the main attraction along with a salad for a hearty lunch.
Scattered throughout the book are tidbits of information you'll find interesting. Since we used lobster in our recipe, here are some insights from Karen on the subject: "Lobsters prefer deep dark places and are most active at night, which makes them hard for scientists to study. Did you know lobsters have two bladders and they are both located in the head? From the Bay of Chaleur to the Bay of Fundy, the water of New Brunswick offers locals and visitors alike some of the finest and freshest seafood around."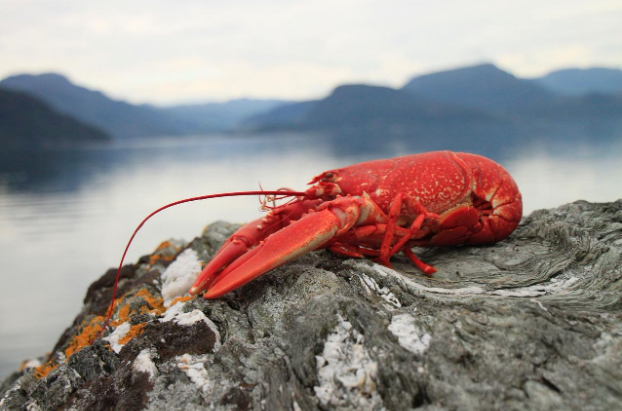 Ready to get in the car and try some authentic New Brunswick fare? Check out https://tourismnewbrunswick.ca/food-and-drink and start planning your culinary adventure through this amazing province. Before you go, try some of the recipes from Flavours of New Brunswick by purchasing a copy at https://nimbus.ca/store/flavours-of-new-brunswick.html or win the book in our Giveaway section. Cheers!
Contents and images used with permission by Nimbus Publishing. https://nimbus.ca/store/flavours-of-new-brunswick.html