Have you wondered what the restaurant industry looks like behind the scenes? Chuck Hughes, restauranteur and media icon, gives us an inside look at the people he works with, the food partners that he depends on, and the important people in his life…all coming together to make his establishments and career a success.
With east coast roots and French Canadian upbringing, Chuck turned his career path from advertising to food and has made a name for himself in the culinary world.  I had the privilege of meeting him at a food show and he is as personable in real life as he is on the television screen.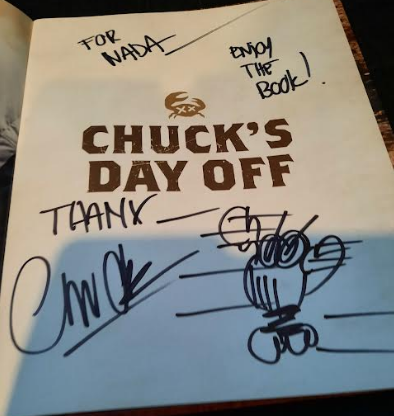 This book is broken down by the people Chuck works with. He prefaces each section with a story behind the relationship, highlights local food suppliers, and provides recipes specific to these people. For example, in the Fish Guys segment, we get four seafood recipes; for the Family section, he pays homage to his mom, Francine, and his wife, Sabrina with dishes like Martini Pork Chops and Roasted Peach Crumble.
Since Easter is around the corner and you want to plan ahead, we thought you'd like to give Chuck's turducken recipe a try.  We had this bird-on-bird-on-bird for Christmas dinner and it was divine!  Find it in our Recipe section – but plan ahead!  This labour and time intensive star of your table will take some concentration.  We had the butcher do most of the work (and paid dearly for it!), then cooked the birds and gravy – well worth the time or money you put into it!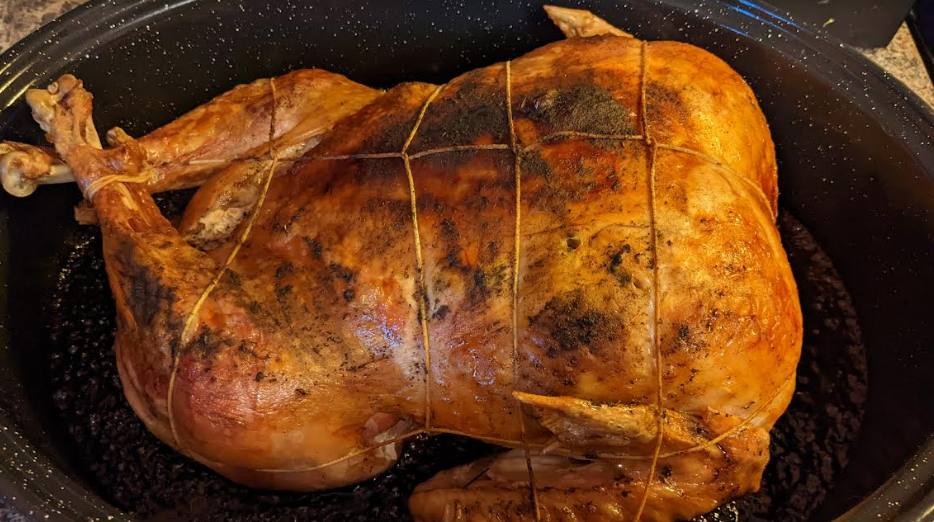 Although one of Chuck's restaurants has closed, his Garde Manger (Montreal)   is still going strong. https://www.gardemanger.ca/ He has had many television shows on both Food Network Canada and Cooking Channel including one highlighting this cookbook: https://chuckhughes.ca/chucks-day-off/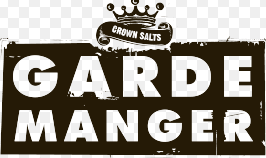 One of the interesting shows that Chuck has produced is Chuck and the First People Kitchen: https://chuckfirstpeopleskitchen.com/  He explores culinary traditions, foraging for ingredients and listening to stories passed down from generations of people living off the land.
This is one of my keepsake cookbooks.  We've had many of the dishes like Panzanella with Grilled Asparagus and Garlic Shrimp (Landlord section), Creamed Corn (Kitchen Staff segment), Garbage Salad (served at a staff meal) and Cheesy Mushroom Melt (homage to his dog walker).  Pick up a copy of this book at https://chuckhughes.ca/chucks-day-off/ or win a copy in our Giveaway section!
Contents and images from Chuck's Day Off by Chuck Hughes ©2013. Published by HarperCollins Publishers Ltd. All rights reserved.  https://www.harpercollins.ca/9781443416368/chucks-day-off/