from Cooking with Color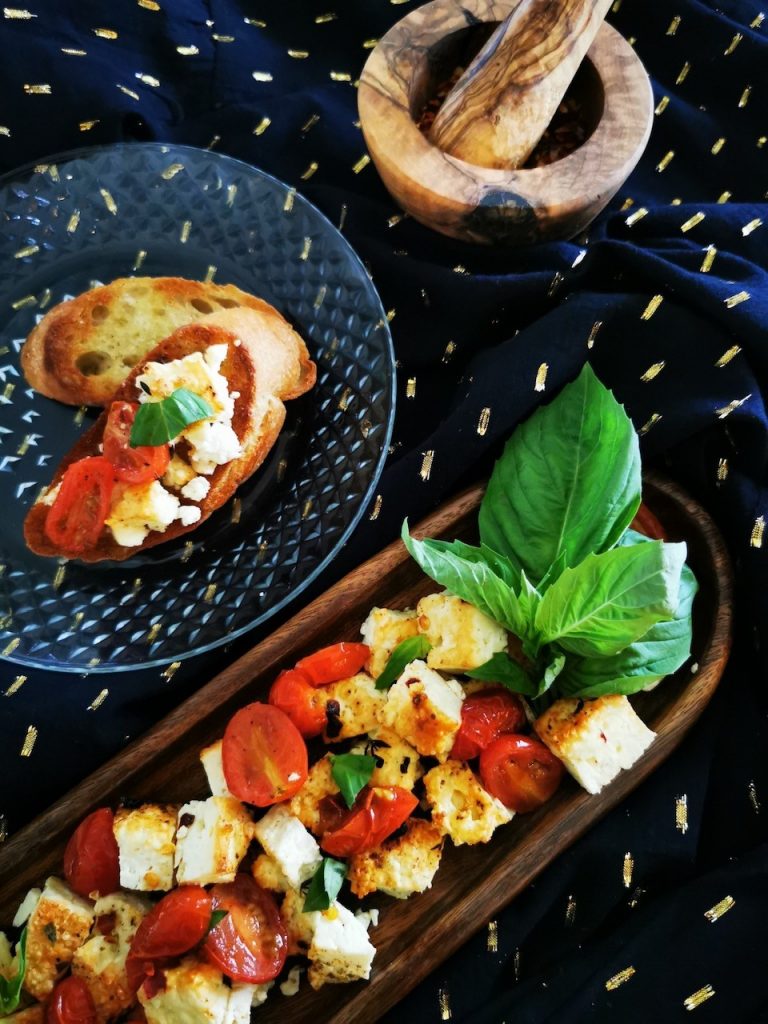 Recipes from Cooking in Color: Vibrant, Delicious, Beautiful Food by Adrian Harris and Jeremy Inglett © Published by HarperCollins Publishers Ltd. All rights reserved.
Nada's Tips & Tricks: This dish was a big hit with the cheese lovers around our table. Caution: do not over bake the feta – I was 15 seconds longer than it needed and the feta started to turn chewy. Know your oven and gauge accordingly.
Lindan of Gorgeous Spices also tried it and used her own spices instead of the chili salt to heighten the flavour. I love Lindan's sense of style when she plates her food.
Image used with permission by Gorgeous Spices. See her spice combinations at https://www.thegorgeousspiceco.com/shop/?v=3e8d115eb4b3