Its time for Farmer's Markets to be opening up again and what better place to explore local honey flavours and varieties! If you're not close to a market and want to try some interesting honey options, take a look at Beary Berry Honey. From their farm to your table, the honey that Sam and Sandra Thiessen produce is truly amazing. https://bearyberryhoney.com/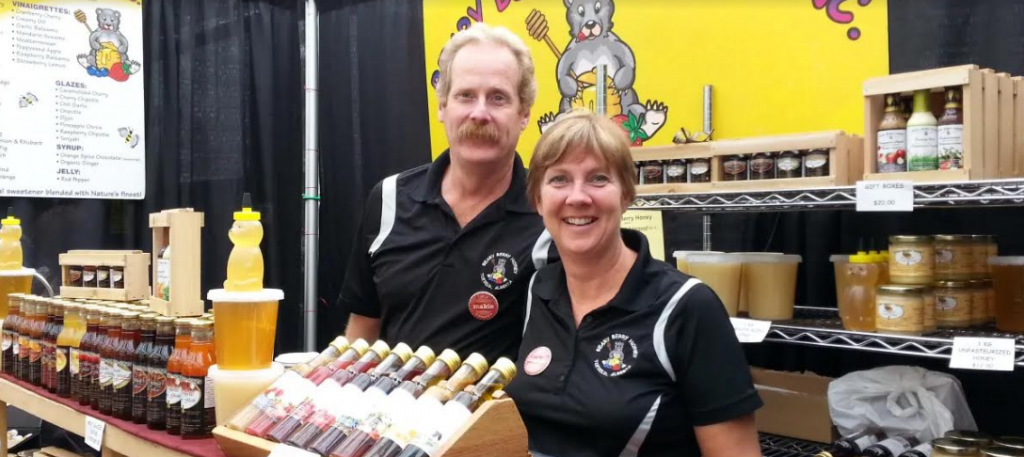 Beary Berry Honey has over 40 products for you to enjoy, not only in your kitchen but with self-care products as well: flavoured honeys, glazes, vinaigrettes, tea honeys, honey shots, lip balms and lotion bars. They have lovely gift ideas too: perfect for any celebration! https://bearyberryhoney.com/store/Gift-Ideas-c20885187 We're giving away one of their boxes in our Giveaway section – enter to win this fabulous prize!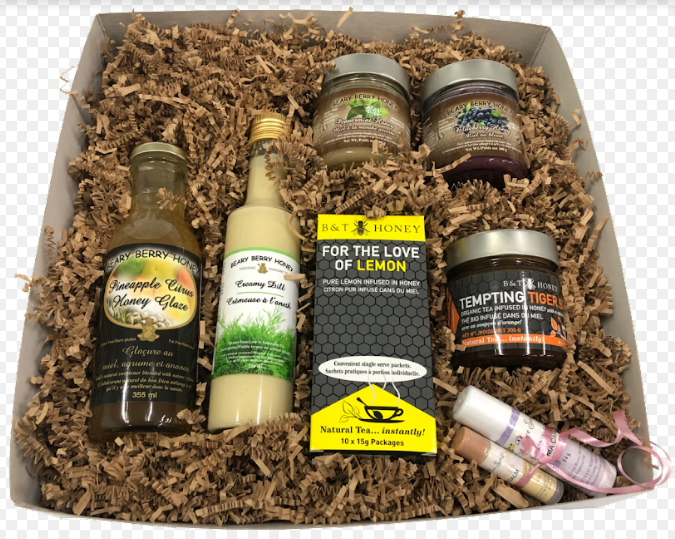 Here's some honey info you may want to know: honey contains vitamins and antioxidants but is fat, cholesterol and sodium free; modern science now acknowledges honey as an anti-microbial agent, which means it deters the growth of certain types of bacteria, yeast and molds; it never spoils. We all know honey comes from a beehive but have you thought about the process to get it from the hive to your table? Check out this video:
We tried some of the Beary Berry products and loved them!  Using the Beary Berry Honey Mandarin Sesame Vinaigretteand Beary Berry Honey Spicy Ginger Glazeto make ginger pork, the flavours really popped.  We also used the vinaigrette for the accompanying salad – fresh and vibrant.  Make the dish yourself in our Recipe section.   I asked Sam and Sandra what they like making for family and friends and they mentioned the beef brisket on the smoker with their Apple Bourbon Honey Glaze.  Mouthwatering!
And if bringing you their honey products wasn't enough, Beary Berry Farms gives back to the community by encouraging you to contact them for a sweet alternative for fundraising. Fill out their form at https://bearyberryhoney.com/fundraisers/ and start the conversation to raise money for your cause.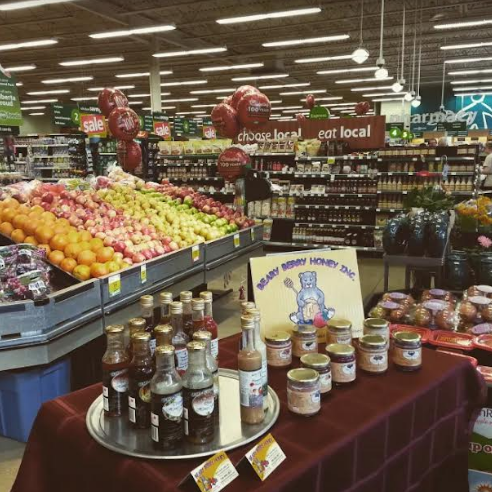 Beary Bear Farm is located in northern Alberta and their products can be sourced in that area. For the rest of us, we can stock up on our honey supply at https://bearyberryhoney.com/store/ And while you're loading up on your honey, check out the Honey cookbook we're featuring in the Book Review section.

Contents and images used with permission by Beary Berry Honey. https://bearyberryhoney.com/